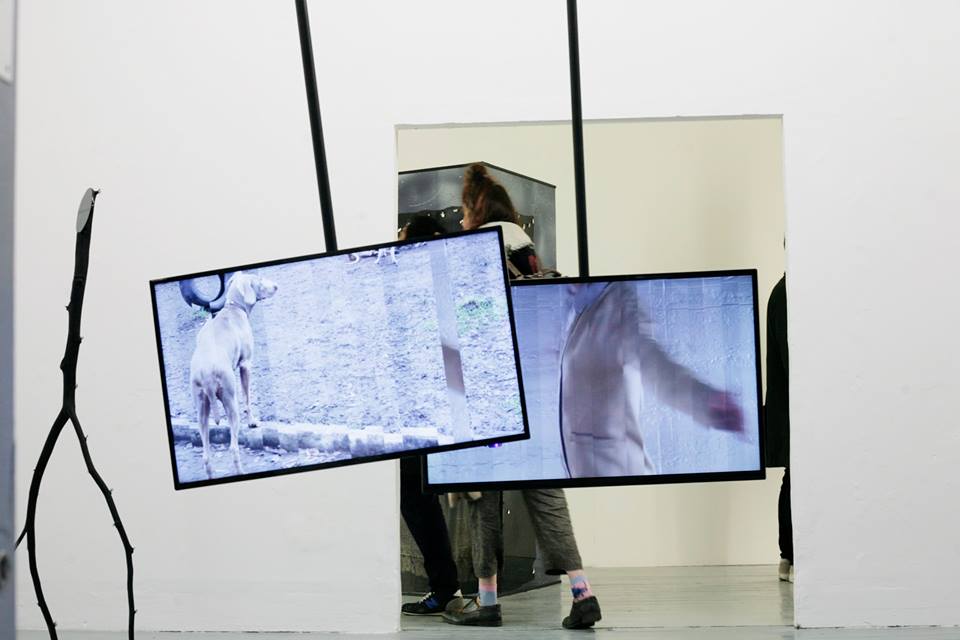 Chalton Gallery, London
28 April – 7 May
Sisters From Another Mister is a joint artistic identity of Milda Lembertaitė ('87, Lithuania) and Amelia Prazak ('87, Switzerland). The two artists have a free-wheeling practice employing gender play, witty sculptural forms, musical interludes and video works, in which we often feature. Humorous scenarios function as a pretext for more complex positions. The approach to technology is bodily and emotional: the use of video as an extension to the physical self.
Why do you see what you do not see? What I see, is an extension of my mind, a rational reality. The world begins to exist at the limit of my skin. I am constructing physical pyramids and pyramids of information between the pixels and my body.
Mexico is both; a pyramid top going up and simultaneously down. It is the first time in my life I feel truly dizzy. The feeling, days and weeks later never fully goes away. The whole body has eyes. I allow my body to see, hear, feel and savour things but even when I am naked, I wear gloves. Body is alive and alert. I am the grass beneath my feet.
Sisters From Another Mister
I Am The Grass Beneath My Feet
Chalton Gallery London,
96 Chalton St,  NW1 1HJ
Exhibition times: 28th April – 8th May.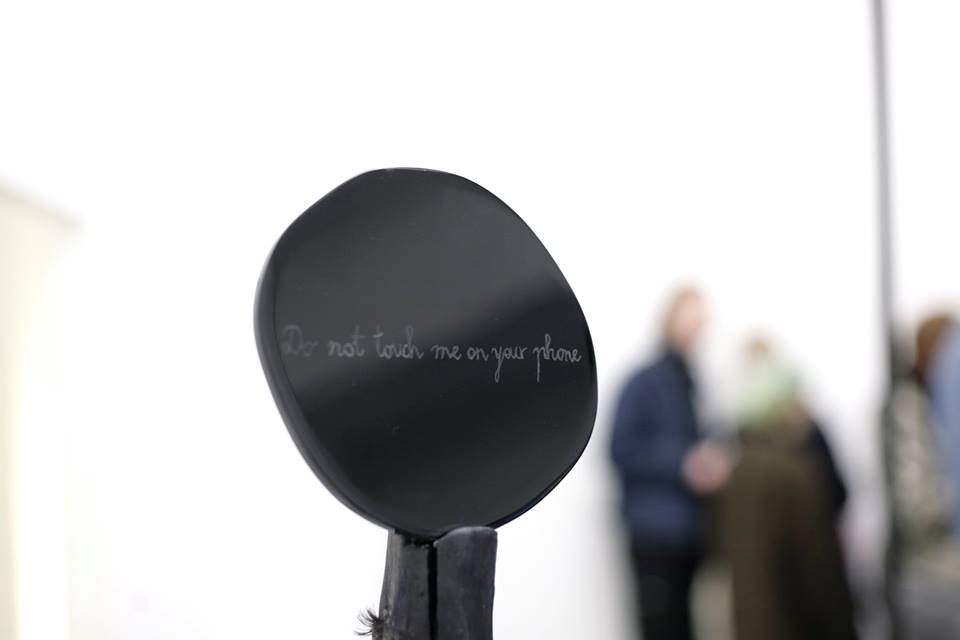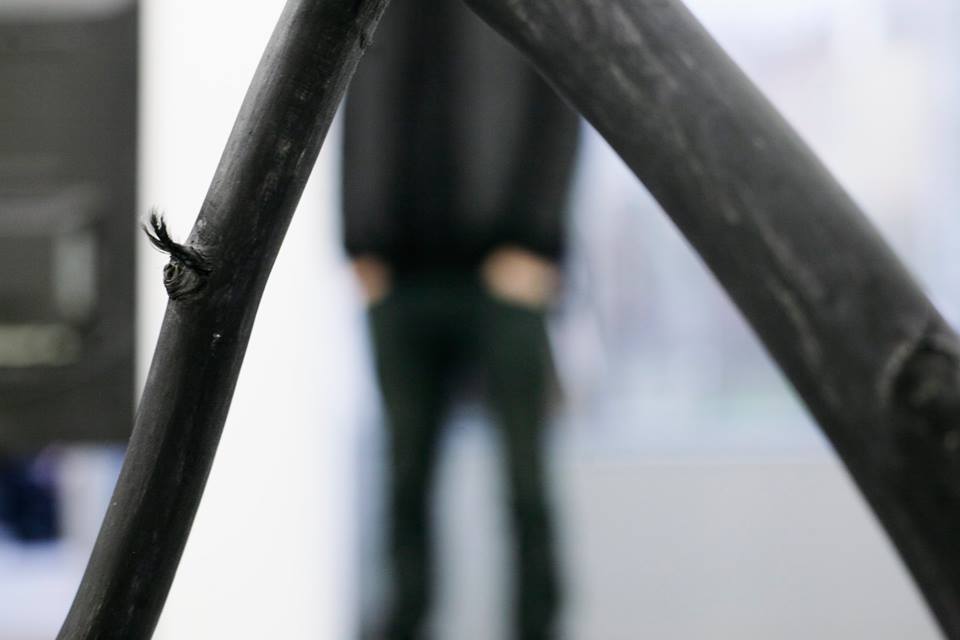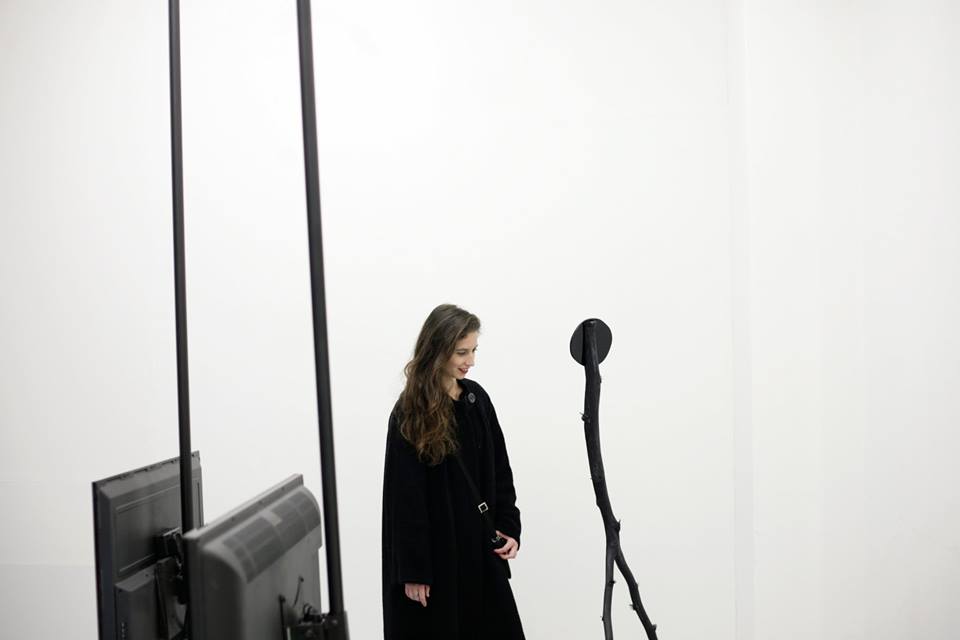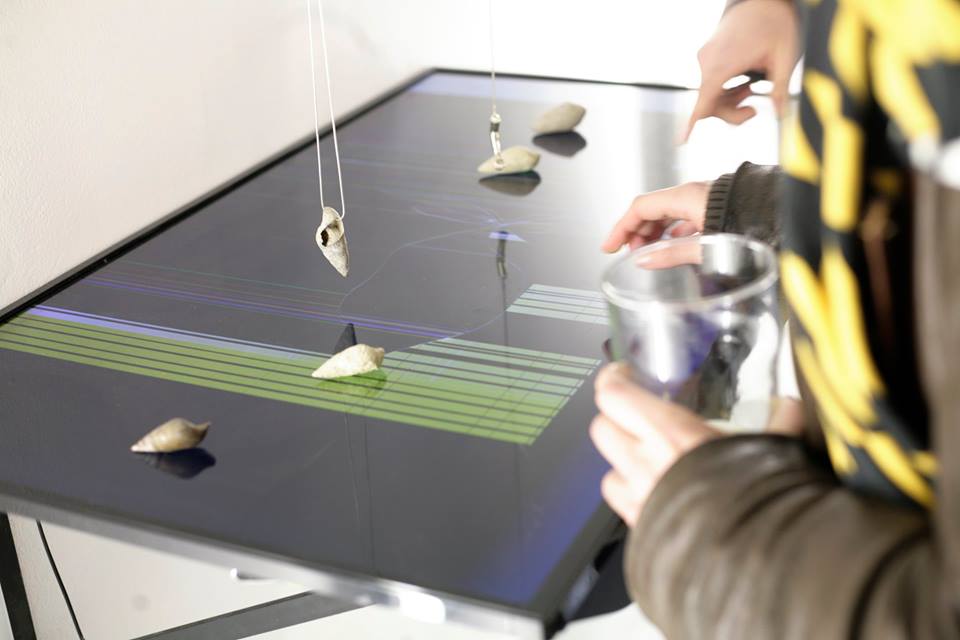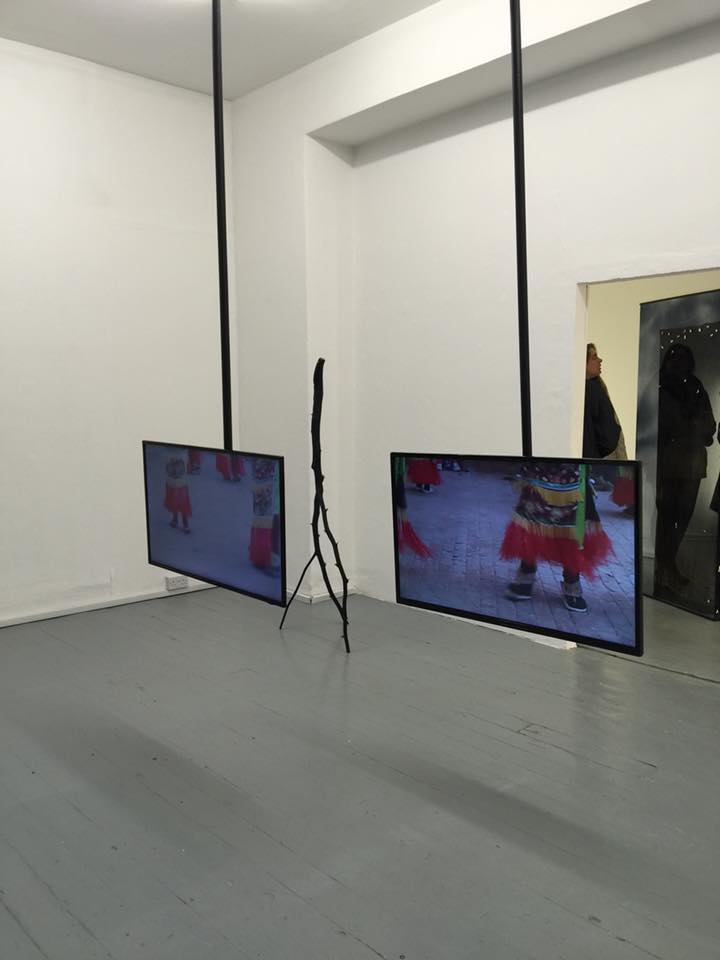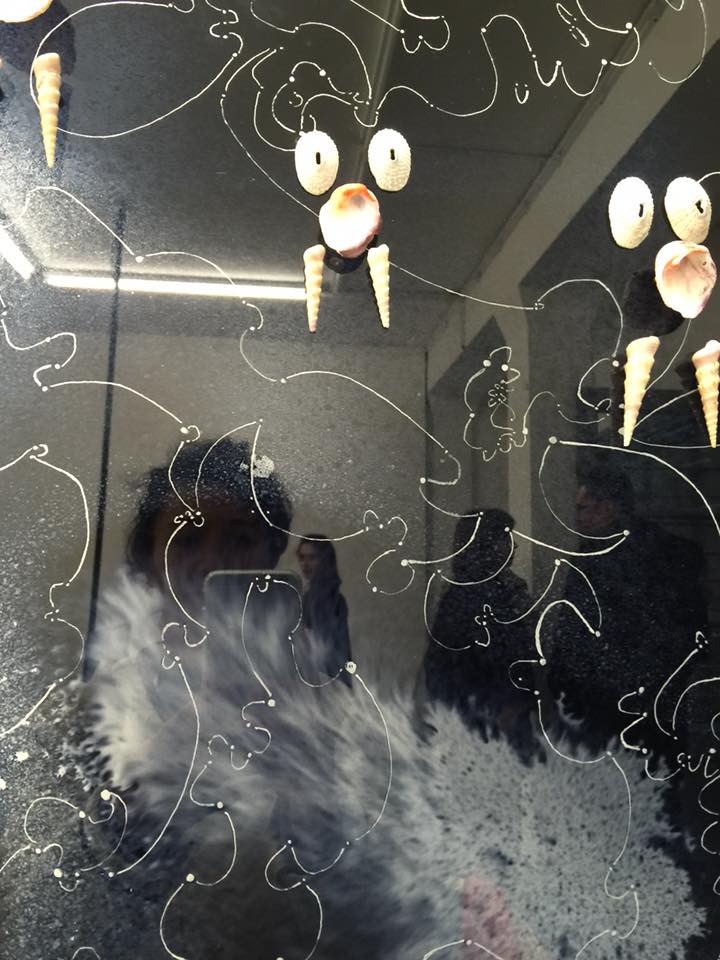 Photography: courtesy of the artists