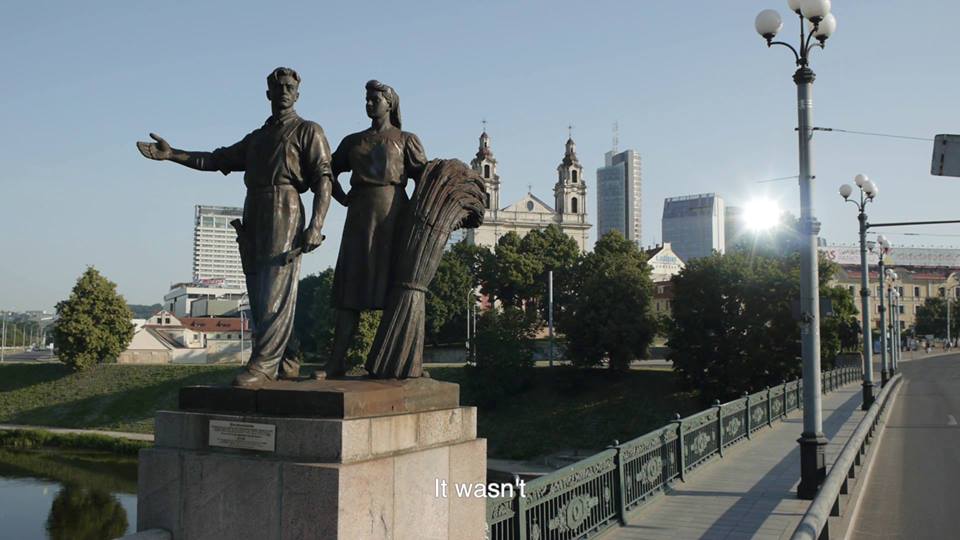 The conversation between Lithuanian artist Deimantas Narkevičius and curator from Prague Michal Novotný is taking place within the project of Trauma&Revival. Contemporary Encounters, trying to raise the discussion on the dichotomies of West and East, and how artists work either contribute or de-condtruct and re-write these notions.
Deimantas Narkevičīus (LT) lives and works in Vilnius. Narkevičius started using film during the early nineties. His films exercise the intricate practice of memory and portray a contemporary society confronted with the painful processes of history. The camera offered him the possibility of exploring different narratives, allowing him to play with the course of time. The central characters of Narkevičius's narratives are often absent from the screen, replaced by objects, drawings and other surrogates. His work has been shown in exhibitions such as: Manifesta 10, the European Biennial of Contemporary Art, The State Hermitage Museum, St. Petersburg (2014); A Paradise Built in Hell, Kunstverein in Hamburg, Hamburg (2014); New display of the collection, Tate Modern, London (2014).
Selected solo exhibitions: 20 JULY.2015, Maureen Paley, London (2017); Doubled Youth, Baltic Centre for Contemporary Art, Gateshead (2016); Da Capo, Muzeum of Contemporary Art, Zagreb (2014); Deimantas Narkevičius, BFI Southbank Gallery, London (2009); Among the things we touched, Secession, Vienna
(2007); Deimantas Narkevičius, The Lithuanian Pavillion, the 49th Venice Biennial, Venice (2001).
Michal Novotný (CZ) is a curator and director at the centre for contemporary art FUTURA Prague, independent curator and writer. Recent curatorial research projects and residencies include Delfina Foundation, London (2016): Stroom Den Haag, Haag (2015); Contemporary Arts Center, New Orleans (2014); Contemporary Art Museum, Rijeka (2014); Villa Arson, Nice (2013). Among his recent exhibition projects at FUTURA are Anna Daučíková (2016), Harun Farocki/Zbyněk Baladrán (2015), Than Hussein Clark: Debts (Erotic Review Sinai) (2015) and On Trees and Things, exhibition of Roee Rosen and Pavel Sterec (2014).
Trauma & Revival. Contemporary Encounters residency is held from July 8 to July 22, 2017 within framework of "Trauma & Revival. Cultural relations between Eastern and Western Europe", a project co-funded by the Creative Europe Programme of the European Union (2015-2018).
Language – English, free entrance.