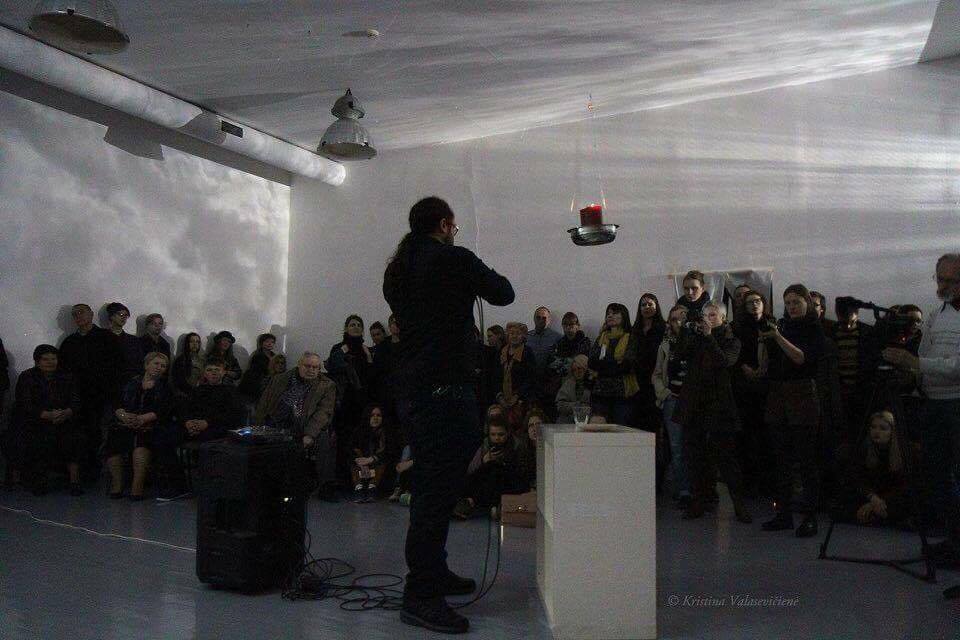 Kimo Arbas will present his latest work 'Reflection' – a video, sound, sacred ritual performance and avant-garde vocal piece including a scientist at Manifesta 11, the European contemporary art biennial.
08/20/2016
9:30 pm – 02:00 pm
Manifesta 11, the European Biennial of Contemporary Art
Kimo Arbas, an artist based in Los Angeles, engaged in technology & transmedia storytelling through motion picture, vocals, performance, sound composition, time & space related works and thaumaturgy. He is concerned mostly with the power of spaces and our relation to them.
Arbas has exhibited his work on the east and west coasts of the United States, Europe, Australia, Ukraine and the Caucasus. He holds degrees from California Institute of the Arts and University of the Arts – Berlin, Germany.