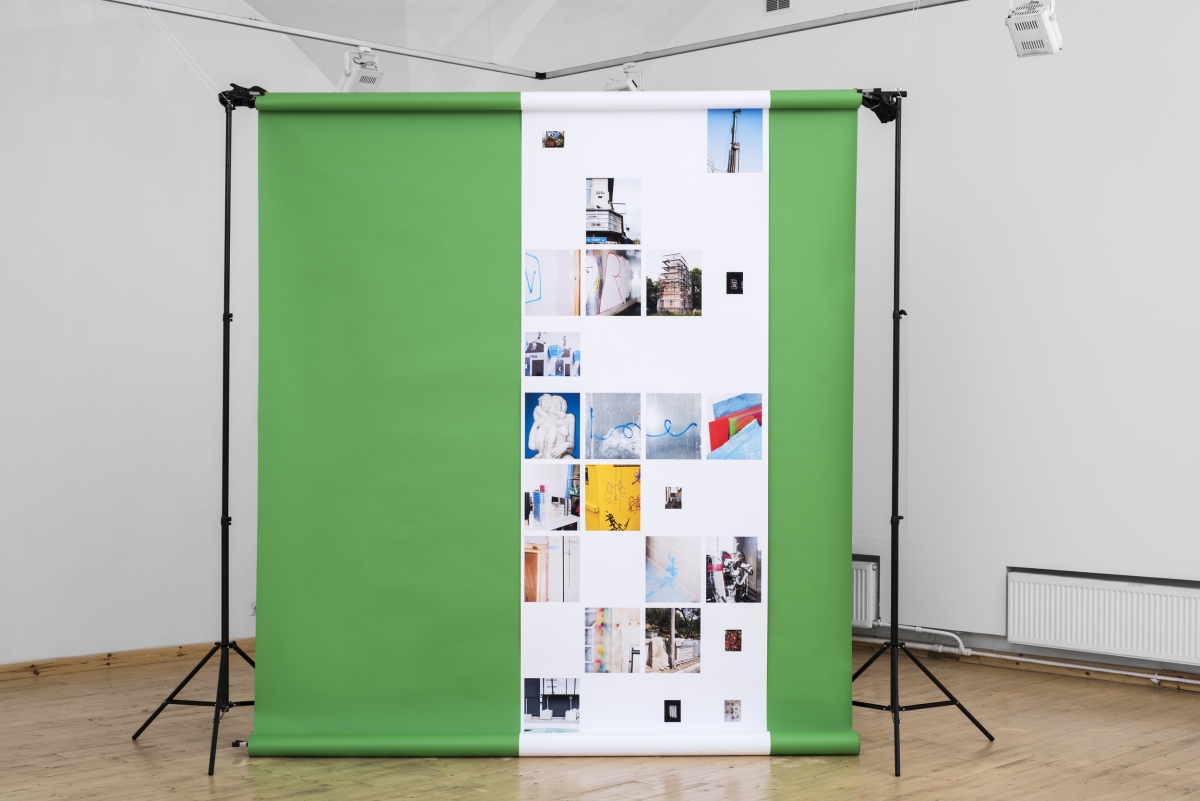 Reinis Lismanis' personal exhibition Trial and Error will be on view in the Creative Studio of the ARSENĀLS Exhibition Hall of the Latvian National Museum of Art in Riga (Torņa iela 1, 2nd floor) from 17 November 2017 to 21 January 2018.
Trial and Error is the first solo exhibition by Reinis Lismanis. Comprising mediums of photography, printmaking, video, installation in a variety of approaches the exhibition focuses on specific elements that form the larger systems at play. Lismanis' works reflect on the 'behind the scenes'*, the pre-determined modes of action, a sort of enframing (Gestell), to borrow from a Heideggerian perspective on technology. To an extent, the works mediate the relationship between the author and the established structures of photography, video, installation, and artistic production.
Exploring the breakdown of photographic production, traditional systems of these processes and methods are reworked to innovative effect. Displayed here are snapshots from the artist's everyday including research trips, production tests and documentation of 'behind the scenes'. The looped video work Calibration reworks extracted colours of a screen calibration process, exploring the boundaries between installation and moving image. A collection of sprayed patterns of ink onto photographic paper entitled Archival Pigment Prints translates the mechanical application of the printer head to the human hand, which allows for chance and lack of control to take over. Further works include montage of instructional DIY videos, images of assembled sculptures and large studio still lifes.
A publication including works from this exhibition will follow in early 2018.
* Author's Comment:
[..] Anyway, on the way to the studio I thought about a possible press release for the show. This was not a coincidence because I saw somebody posting that cliché quote by some famous artist or scientist or politician about how walks are extremely important for keeping his/her ideas flowing. So, I was obviously begging for it. I thought maybe it would be a good idea to prepare a release that basically says: "Trial and Error is an exhibition by Reinis Lismanis and you should come to the opening." [..]
(They write the same sort of thing for books too, of course. Funny story, the publisher of a recent book that I worked on insisted on including a release inside the plastic sleeve of the book for whatever obscure reason. It actually ended up f*****g up the back cover of the book because they used a bit of glue that left a mark. It basically looked like somebody had dropped a bit of food on the book or something.)
I think, a press release like that would be very much on point. It would basically be a distilled version of what a press release is meant to do. [..] I think, it would very much go in hand with the works I've been making for the show, sort of taking the well-oiled systems and kind of breaking them apart to draw attention on their structure and purpose itself.
I later quickly realised that it would probably be really presumptuous, especially from somebody having a first solo show and that. D******d move. Back to square zero. Or one? I always forget.
ABOUT THE ARTIST
Reinis Lismanis (1992, Jūrmala) is an artist currently living and working in London, UK. Lismanis graduated from University of Brighton in 2014 receiving the Tom Buckeridge Photography Award. Since 2012 his work has been exhibited in group shows in China, Hungary, Italy, Latvia, Slovenia, Switzerland, and the UK. Reinis Lismanis has been a selected participant of Plat(t)form 2016 at Fotomuseum Winterthur (Switzerland) and Full Contact 2014 at SCAN Tarragona International Festival of Photography (Spain). Author's works have been published in Aesthetica Magazine, Source Photographic Review, Laboratori (Ca l'Isidret Edicions), Latvian Photography 2015 (FK Magazine), and The Telegraph. Lismanis' project Sharp Edges was nominated twice for Photo London and Magnum Photos Graduate Photographers Award.
EXHIBITION CURATORS:
Josef Konczak, photographer, Curator,
Specialist Technician at Camberwell College of Art, University of the Arts London
Līna Birzaka-Priekule, Exhibition Curator, Head of the Creative Studio at the ARSENĀLS Exhibition Hall, Latvian National Museum of Art
Photography: Reinis Lismanis