Who is Seraphita and how she was born?
When the thought moved, a line of ants followed in its direction.
They crawled over quartz rocks, pearl shells, and malachite veins.
Where were they going?
They headed for the skin of the one whose body consisted of this story.
When the ants reached a calcite cave, the body was there.
They formed a line around the neck and bit the skin together.
'Ouch!' there was an echo in the cave.
'Although I am composed of letters and words, I am still alive!'
she exclaimed to the ants, and turned them into a necklace.
So was born Seraphita — the witch who can transform thoughts into jewellery.
Tallinn exhibition of the artist Darja Popolitova addresses the themes of xenophobia, sexism and loneliness of the elderly. The exhibition, entitled 'Magical Hotspot', opened on 29th of June at the Vent Space gallery in central Tallinn and incorporates three video works and an installation creating a fictional world of a witch called 'Seraphita'.
The aim of Darja's doctoral studies at Estonian Academy of Arts is to investigate how tactile interaction with jewellery affects the viewer through a video medium. She found an artistic approach in the new vlog genre where people on their YouTube channels perform magic rituals or tell how they became eyewitnesses of paranormal events.
'In the process of preparing the exhibition, I fantasised what problems I could solve with the help of magic on my imaginary channel. I relied on my personal experience of being millennial, Russian-speaking, and a woman in Estonia. I supported my magical intentions with statistics that I found in several official studies,' the artist comments.
The below statistical data became the basis for Darja Popolitova's exhibition: Integration Monitoring of the Estonian Society 2017, Survey of Health, Ageing and Retirement in Europe 2013-2015, Gender Equality Monitoring in Estonia 2016. The artist builds her concept on the following facts: only a little over 10% of the residents of other nationalities in Estonia communicate with Estonian-speaking majority, and less than 10% of Estonian-speaking people communicate with Russian-speaking population or other nationalities on a daily basis. In Estonia, there are more people who think that girls and boys should be raised differently. For example, 50% of respondents aged 15-19 think that cooking should be the most important skill for girls. In addition, in a recent survey in Estonia, 74% of the elderly have no other close person to talk to about their joys and worries.
At the 'Magical Hotspot' exhibition three video works and an installation create a fictional world of the witch Seraphita. However, instead of frog skin and roots, she uses jewellery while offering a "magic" solution to societal problems such as sexism, homophobia, xenophobia or loneliness of the elderly. These tactile and performative actions provide an opportunity to fantasize about an alternative present: how to feel accepted, find a good job and friends in a homophobic, xenophobic and aging society.
Darja Popolitova was born in 1989 in Sillamäe and lives and works in Tallinn. She is also doing a PhD at Estonian Academy of Arts. Darja's practice includes contemporary jewellery, digital craft and video art. Recently, Darja Popolitova has participated in exhibitions at the Museum Arnhem in Holland (2020), Art and Design Museum in New York (2019), the Kunstnerforbundet gallery in Oslo (2018). Darja Popolitova is represented by the following galleries: Marzee in Nijmegen, Beyond in Antwerp, and Door in Mariaheide. Her work is included in the collection of the Estonian Museum of Applied Art and Design, Museum Arnhem, and private collections. The work of Darja Popolitova was awarded the scholarships of the Ministry of Culture and Adamson-Eric in 2018. She also received the scholarship of Young Jewellery in 2015.
Vent Space
Vabaduse väljak 6/8, entrance from the courtyard of the Tallinn Art Hall
The exhibition can be visited until 11th of July 2020, every day 10-17.
Free fortune telling are conducted as part of the exhibition. If you want the artist to tell your fate, come to the gallery during opening hours.
The exhibition is done in collaboration with Ando Naulainen (video), Andres Nõlvak (sound), Johanna Ruukholm (graphic design).
The exhibition is supported by the Cultural Endowment of Estonia.
Photography: Darja Popolitova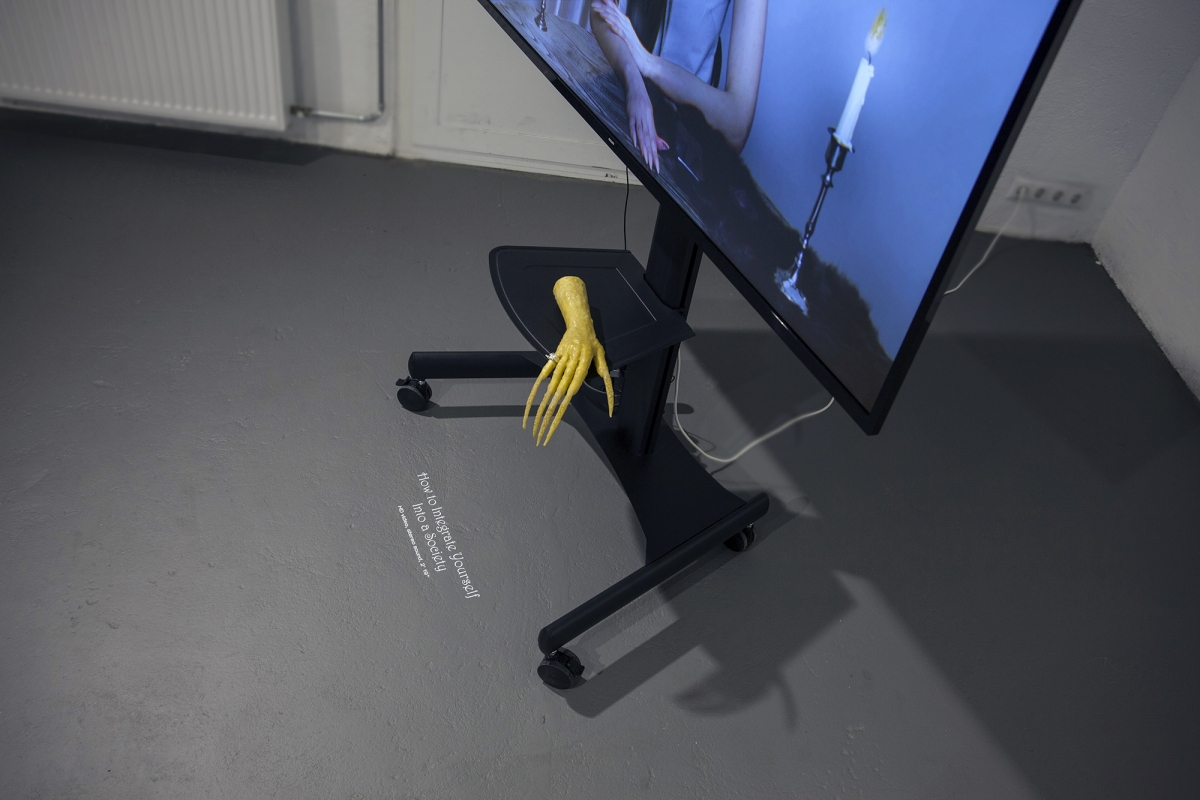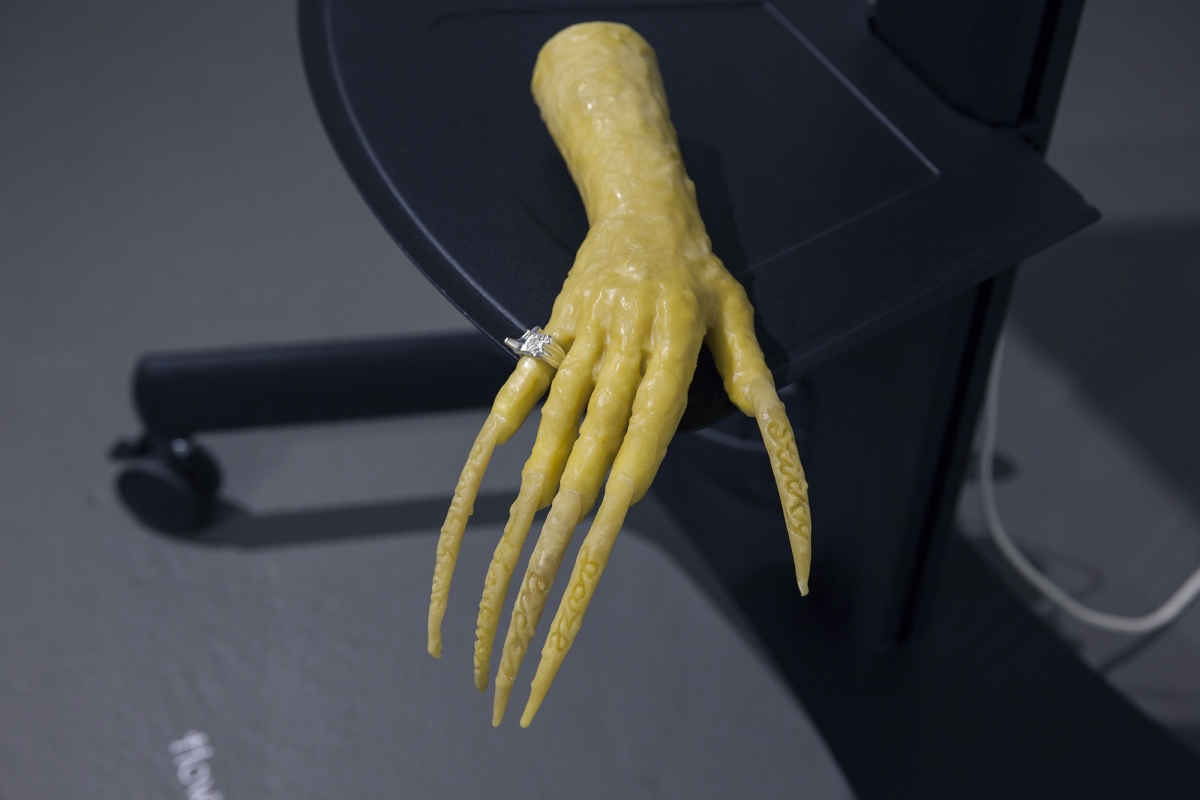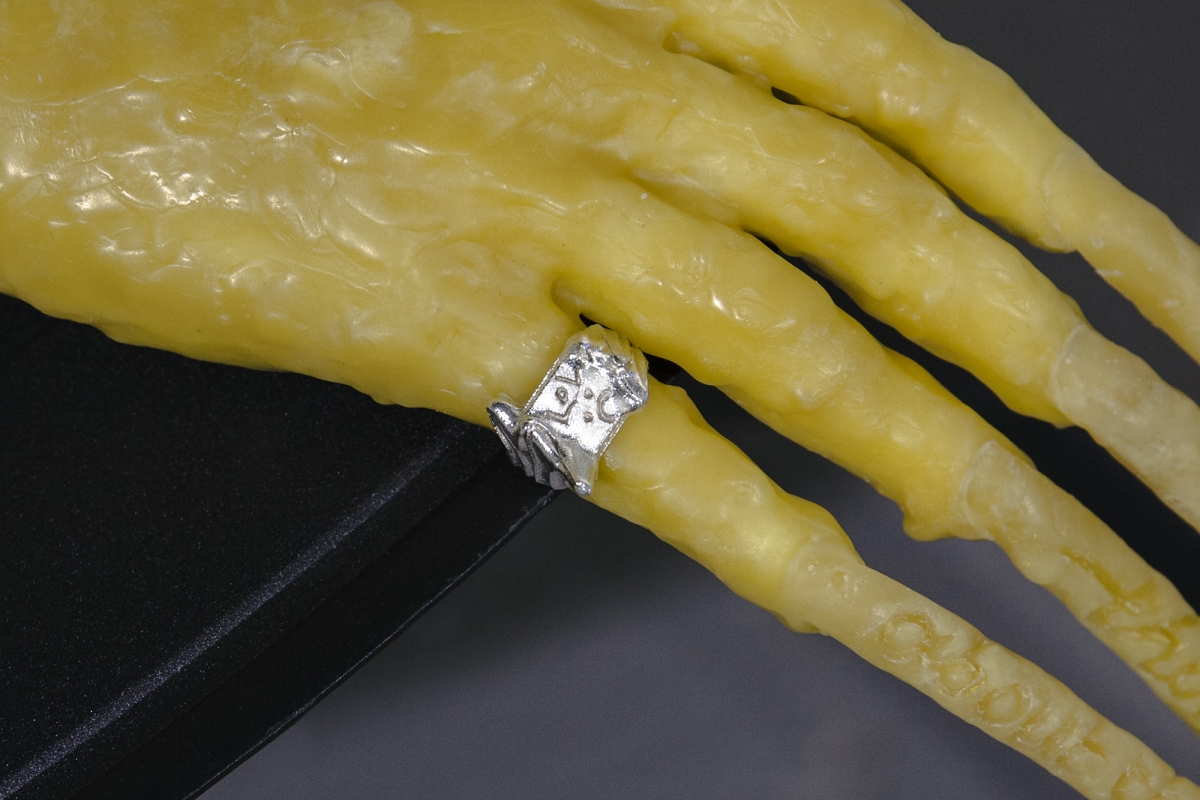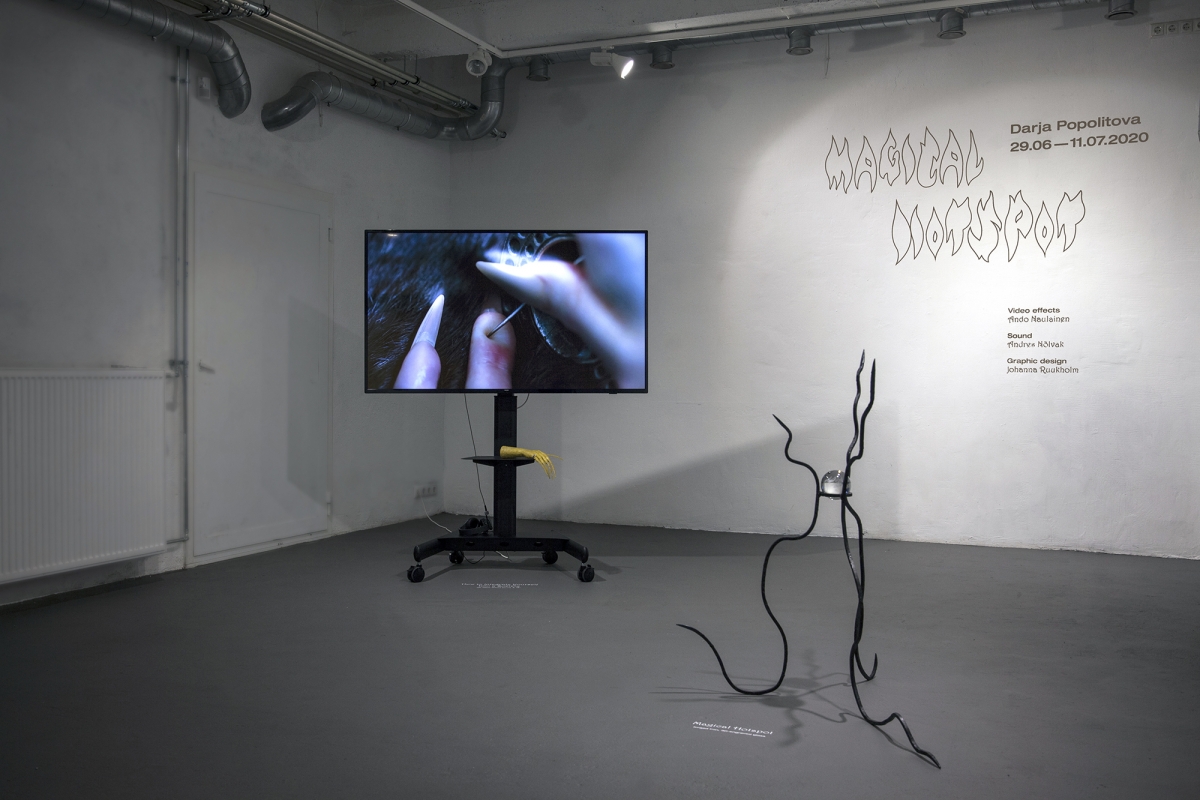 How to Get Rid of Sexism and Discrimination of LGBTQ+ People in Your Country. HD video, stereo sound, 4′ 08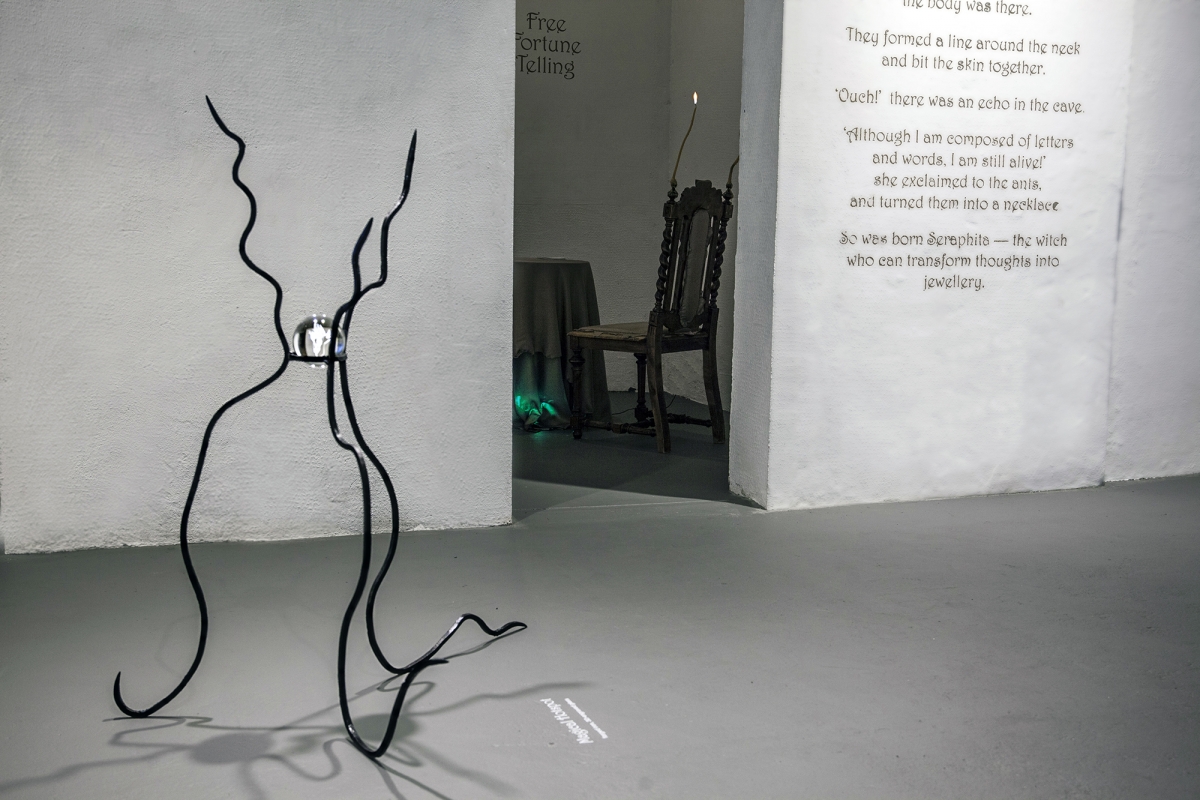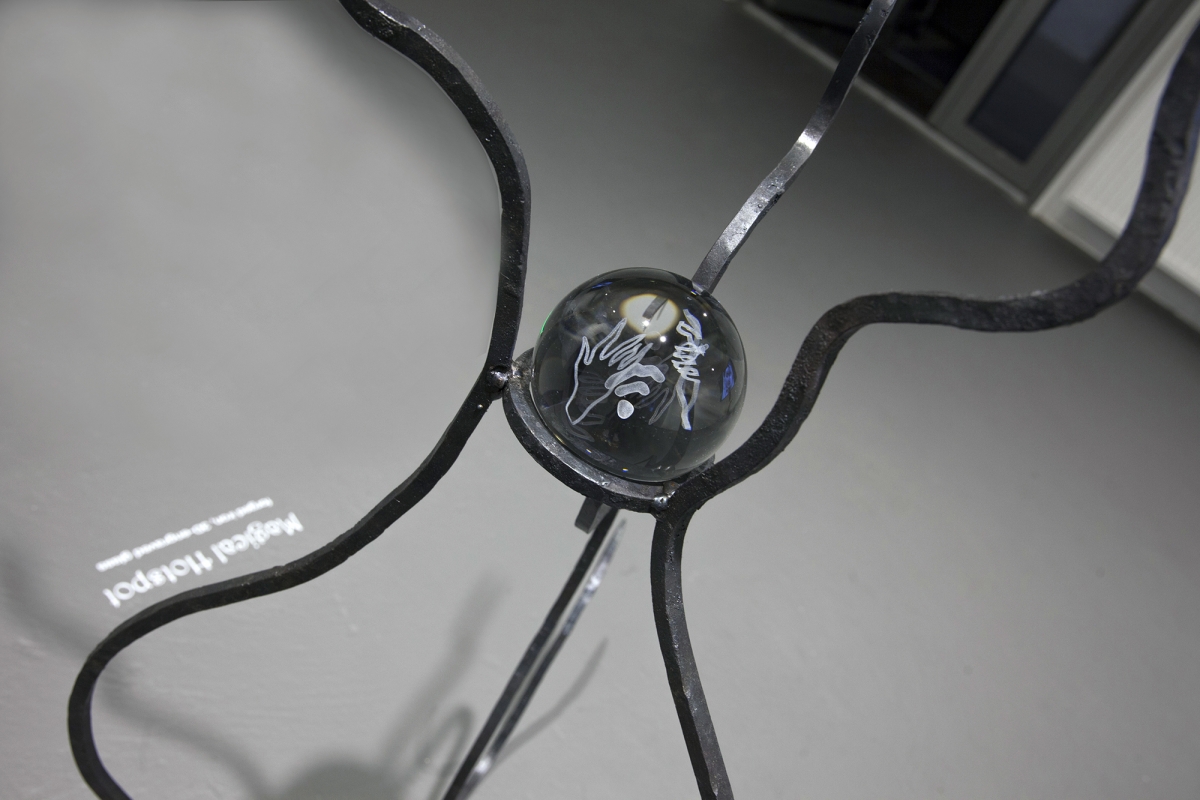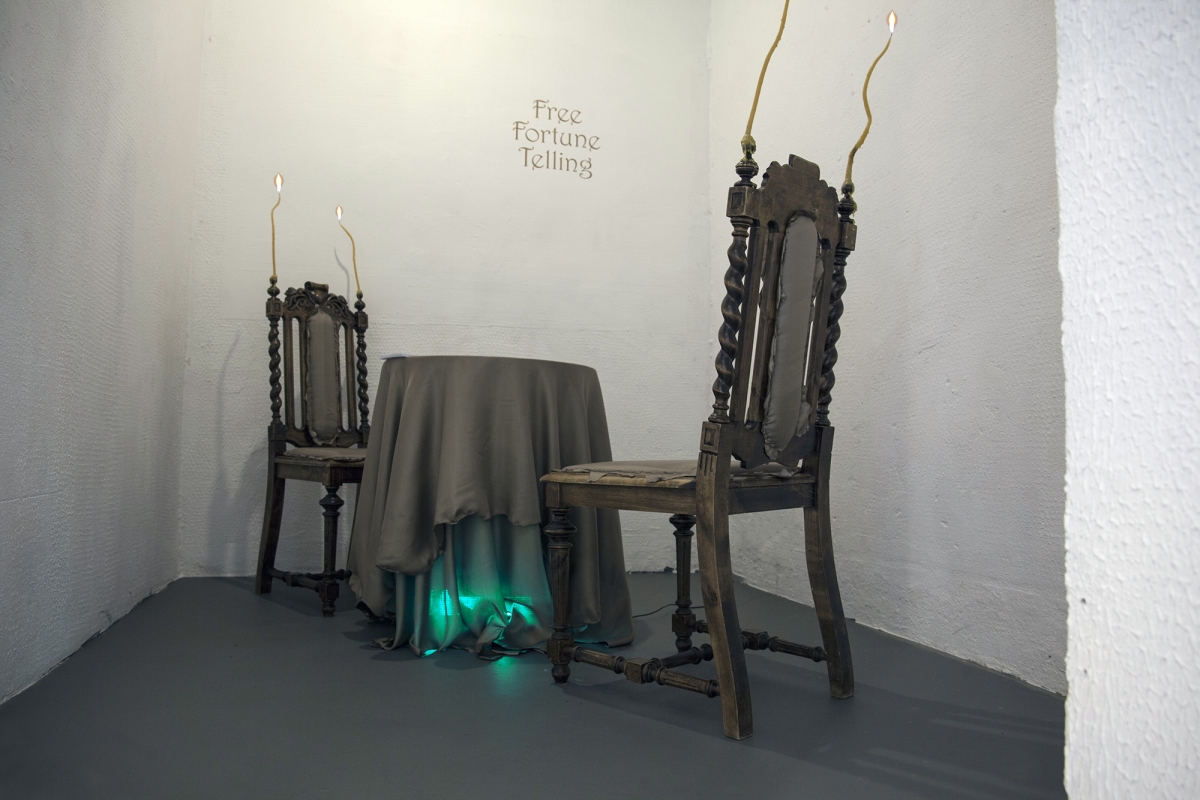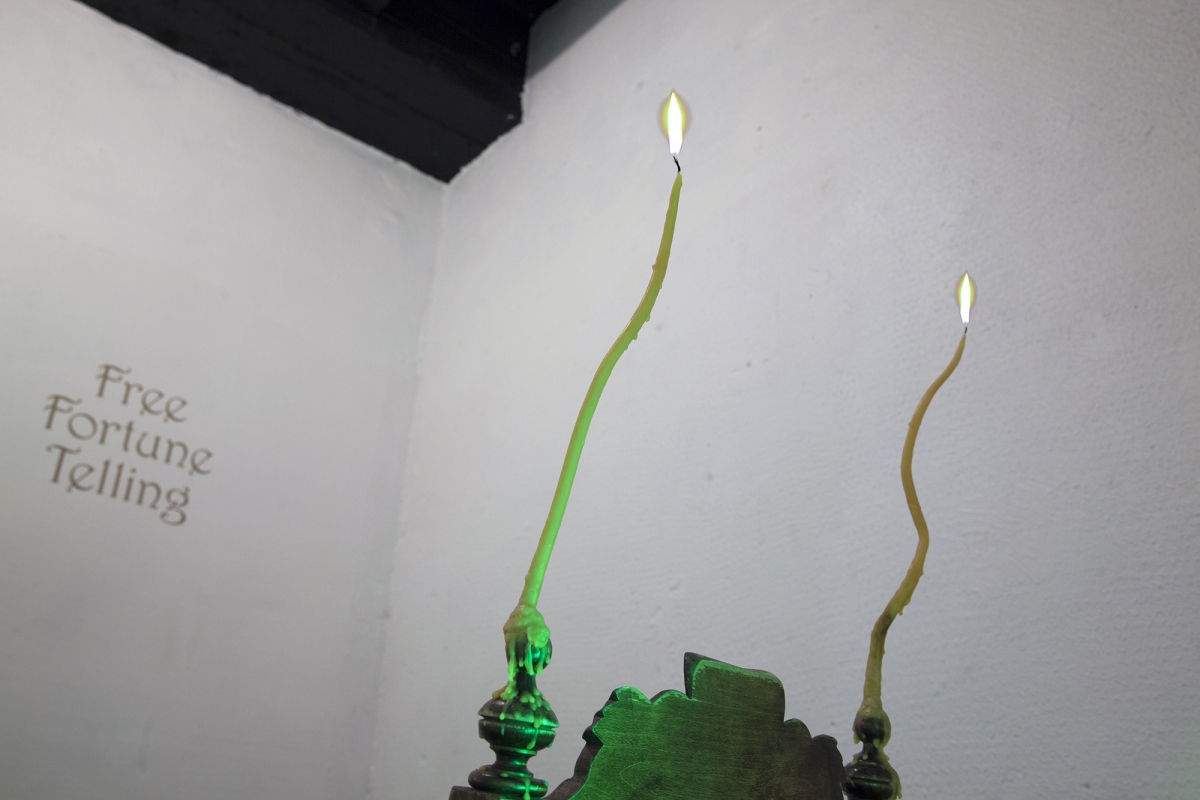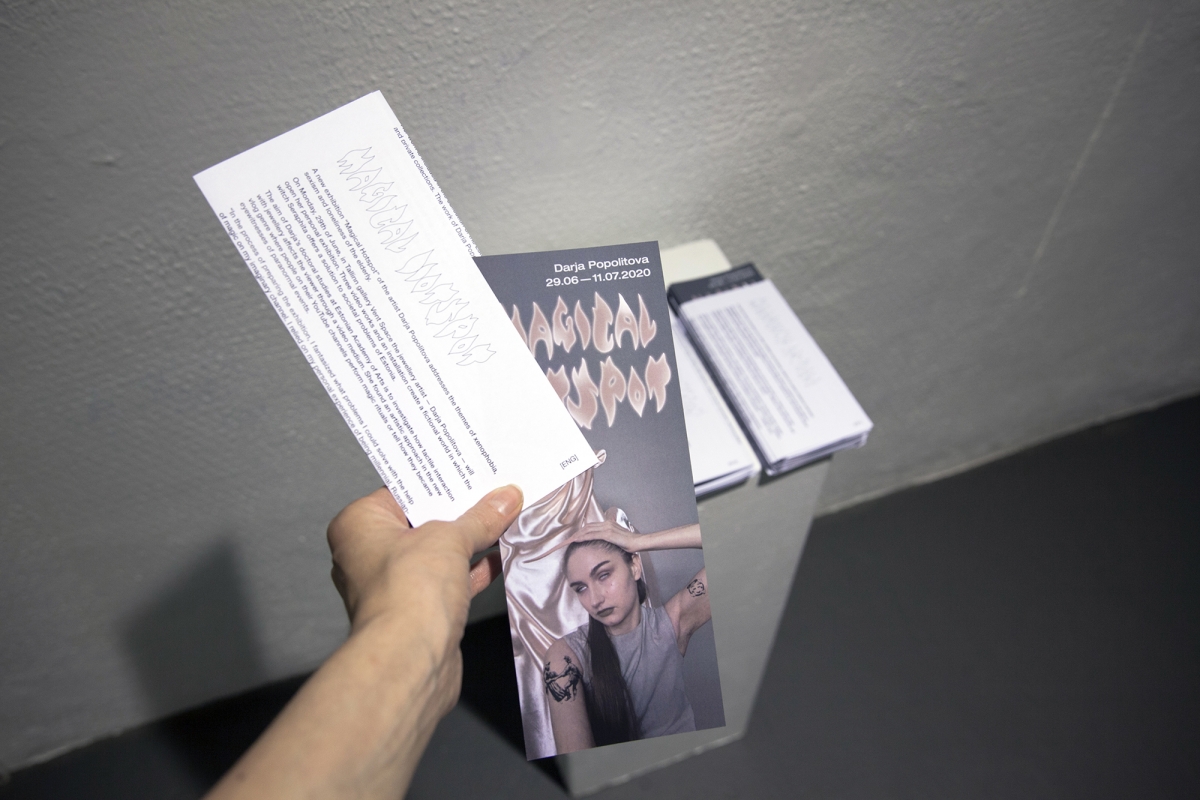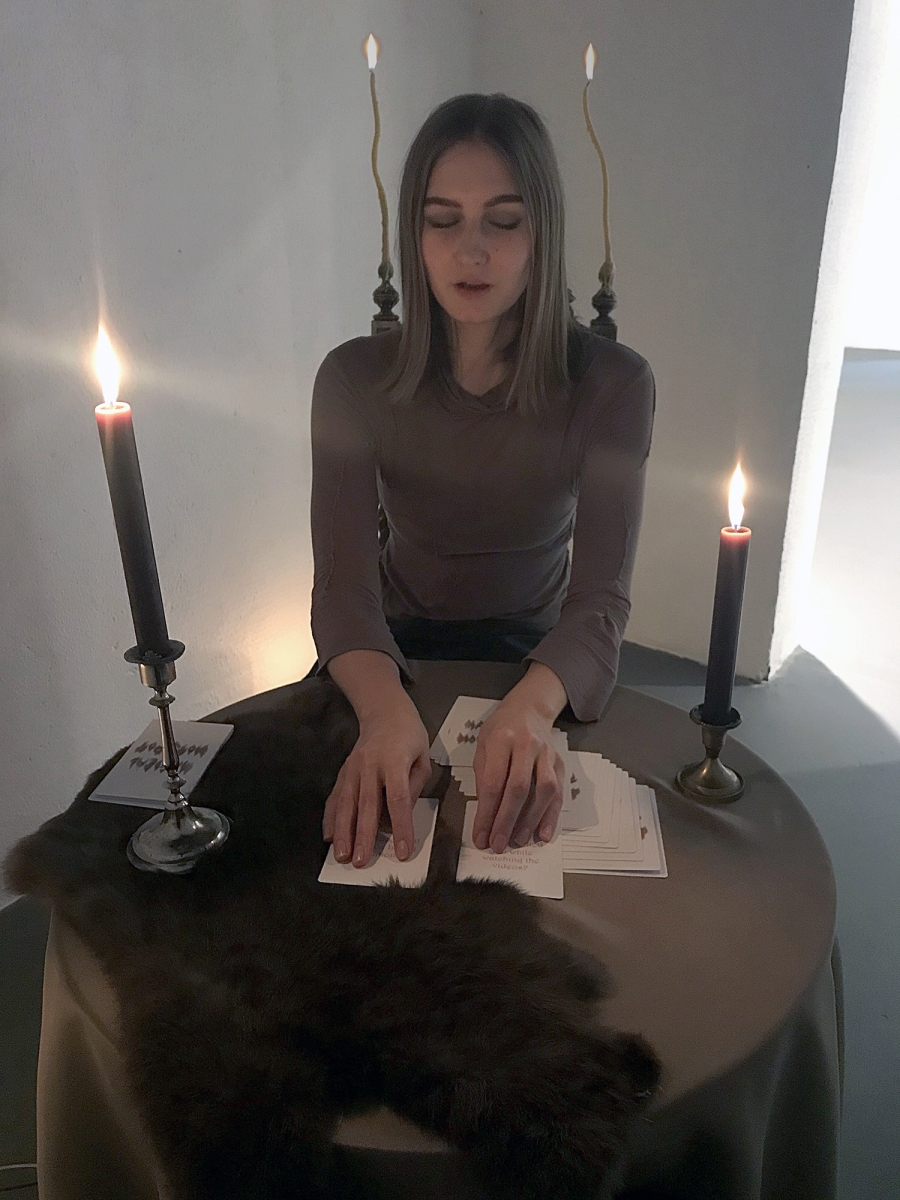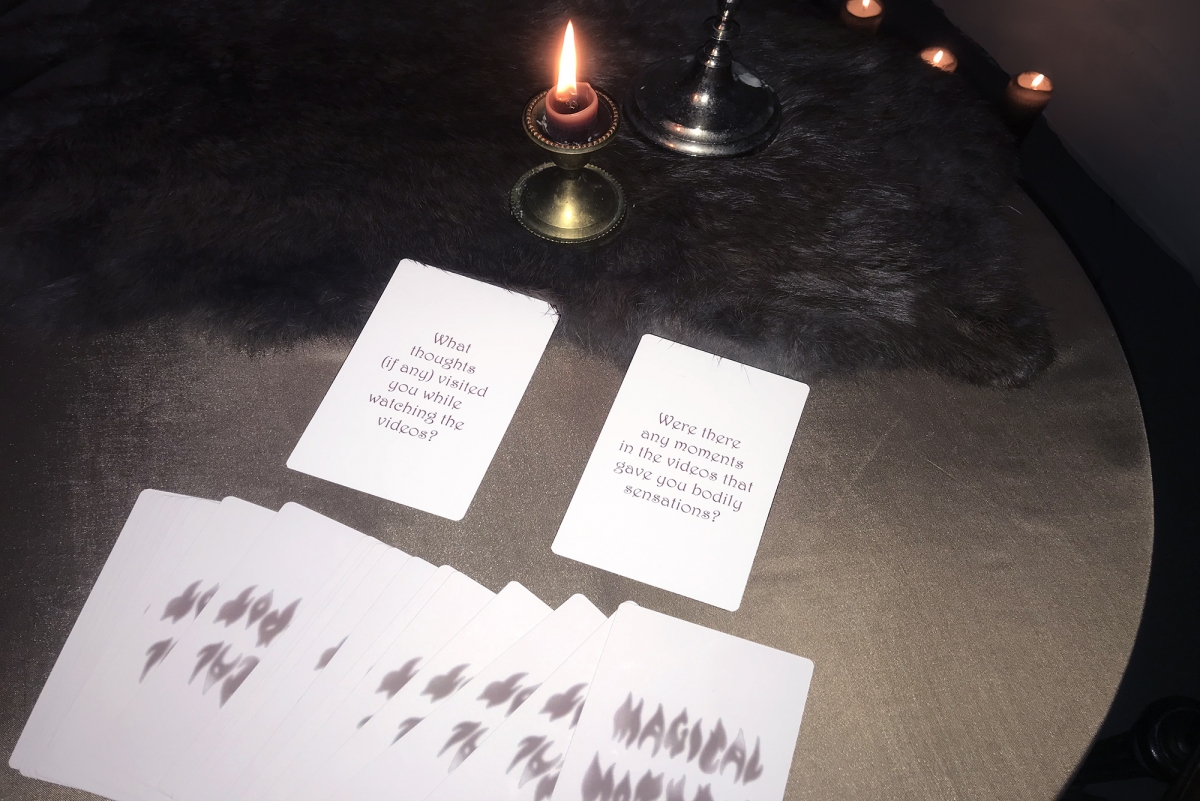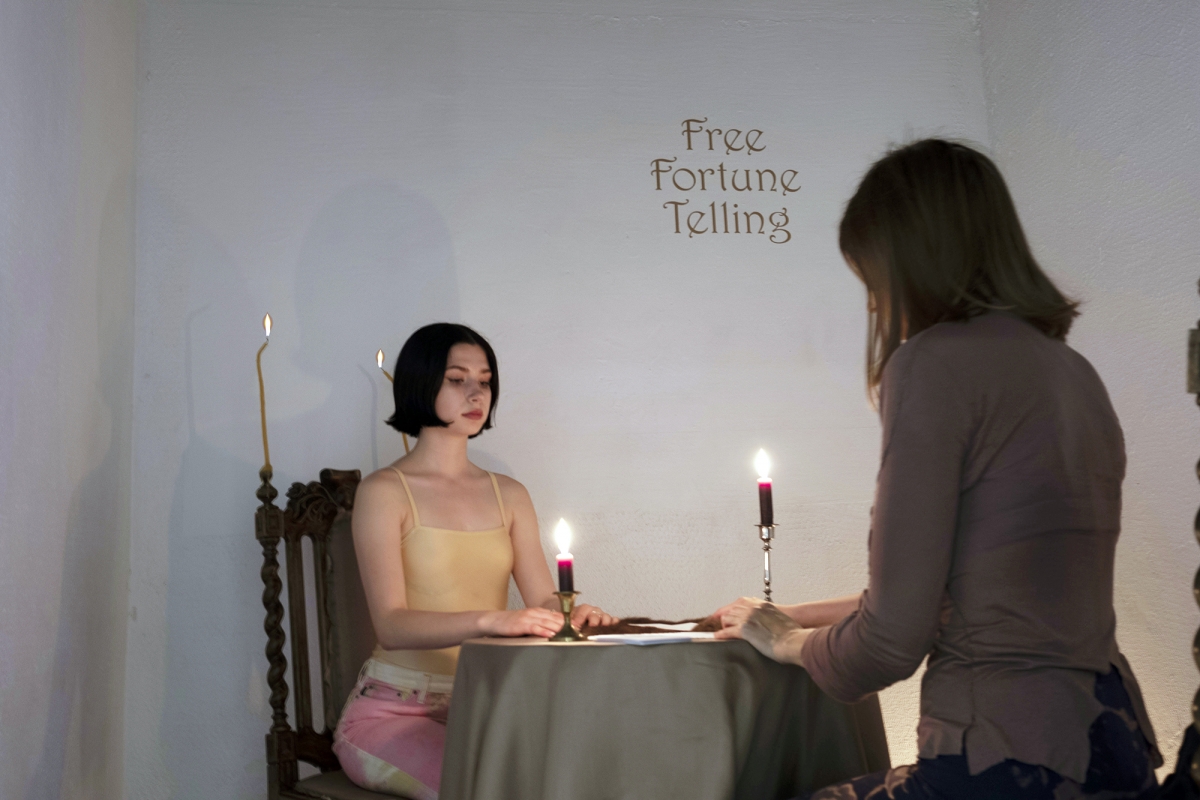 How to Integrate Yourself Into a Society. HD video, stereo sound, 2′ 19"

How to Get Rid of Loneliness. HD video, stereo sound, 1′ 55"