ART IST KUKU NU UT is an annual contemporary art festival located in
Tartu, Estonia that took place for the fourth time this year. The
exhibition PRADA PRAVDA was built upon a wordplay that involves
notions like capitalism, communism, consumerism, east, west, fashion,
truth, etc. The exhibition took place in three locations: Tartu Art
Museum, Y Gallery and Gallery Noorus.
Artists: Auto Italia South East, Wojtek Doroszuk, Kadi Estland, Dmitri Gerasimov, Dmitri Gutov and Radek Group, Sanja Iveković, Alevtina Kakhidze, Chelsea Knight and Mark Tribe, Laura Kuusk, Oliver Laric, Kris Lemsalu, Erkki Luuk, Deimantas Narkevičius, Franciszek Orłowski, Dan Perjovschi, Tanel Rander, Dominik Ritszel, Jaanus Samma, Chto Delat?, Anna-Stina Treumund, Ulrich Vogl
Curators: Marika Agu, Rael Artel, Kaisa Eiche, Triin Tulgiste, Marie Vellevoog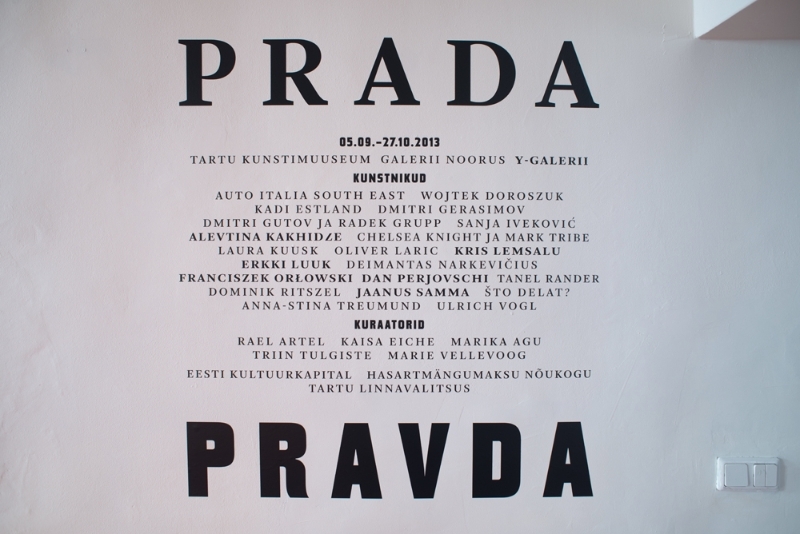 Photographs by Madis Kats