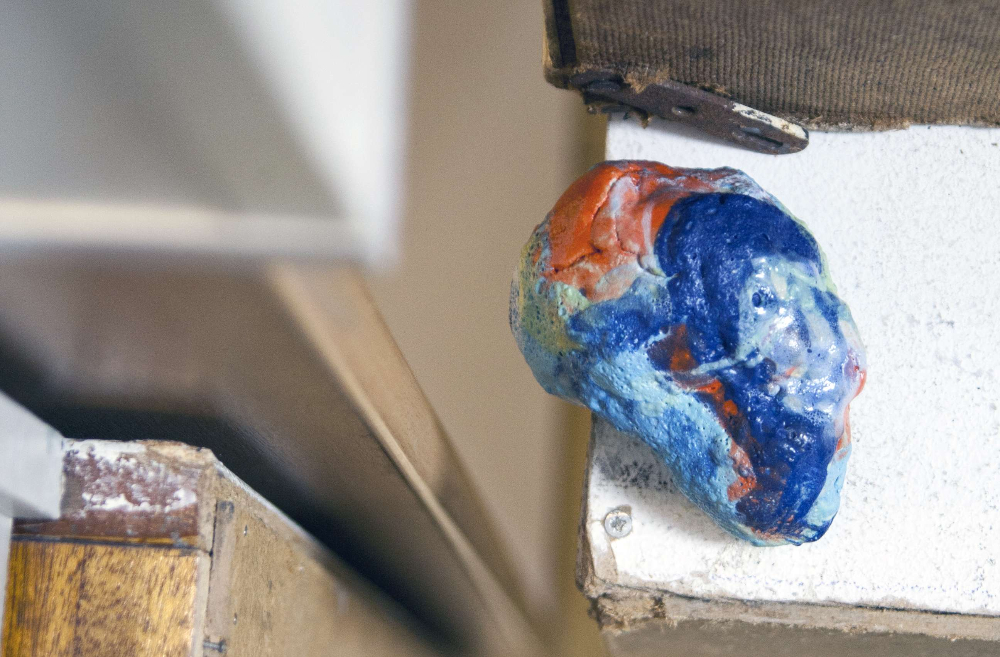 On Friday 15th January, Tartu Art Museum will open Laura Põld's solo exhibition "Hundreds of Illusions Charted as Land". This time the artist has combined elements from her previous exhibitions with new themes to form a whole new landscape. Exhibition will stay open until 20th of March.
Laura Põld, who has studied ceramics at the Estonian Academy of Arts and painting at the University of Tartu, has found recognition in Estonia and abroad for her painting and spatial installations filled with found object aesthetics. A year ago, her poetic environments consisting of paintings, videos and natural objects, including "Attempts to Stage a Landscape", "Castle" and "The Night Your Mate Danced Like a Tree", won her the annual award of the Foundation for Fine and Applied Arts of the Cultural Endowment of Estonia. At the present exhibition, the artist and the curator Peeter Talvistu have collaborated to create a world that contains both new and well-known elements that form a monumental environment.
Laura Põld says: "It is a collection of places, spatial experiences, colours, materials and spots of light on my studio wall that I have tried to map, but whose existence becomes more dubious by the day. Since this is my first exhibition in a space that has more than one room, I have been especially careful about staging the movement between the works. Through Juhan Vihterpal's sounds, viewers will find hints of locations, conversations, steps on stone pavements and the works contained in the exhibition. The ideas circulate and transform through different rooms and studios, and over time."
Two weeks after the opening, on 28 January, the catalogue covering Laura Põld's present oeuvre, entitled "Laura Põld and Hundreds of Illusions Charted as Land", will be presented. The 264-page English and Estonian book is richly illustrated with reproductions of works from Põld's previous exhibitions, and also contains the documentation of the present display. Põld's works are analysed by Post Brothers, Liisa Kaljula and Peeter Talvistu. The graphic design of both the catalogue and the exhibition is by Tuuli Aule.
Press photo: Jürgen Voolaid
Exhibition team: Richard Adang, Nele Ambos, Tuuli Aule, Leelo-Mai Aunbaum, Karl Feigenbaum, Margus Joonsalu, Dana Karjatse, Arvi Kuld, Kristjan Nagla, Sten Ojavee, Kristel Sibul, Urmo Teekivi, Markus Toompere, Juhan Vihterpal and Jürgen Voolaid
Supporters: Cultural Endowment of Estonia, Cultural Endowment of Tartu and Tartu Artists' Union