'Supermarket' as an inspiration
Parallel with the well-known art fairs, another layer of alternative or artist-run art fairs takes place across Europe every year. They are known as non-commercial, networking-oriented art fairs, mostly aimed at artist-run spaces, reflecting geographically the life of this fluctuating art scene: Kunstvlaai in Netherlands (since 1997), Berliner Kunstsalon in Germany (since 2004), Zoo Art Fair in the UK (2004–2009), Alt Cph in Denmark (since 2006), Art Fair Suomi in Finland (since 2005), Supermarket in Sweden (since 2006), Universam Art Fair in Russia (2009), Poppositions in Belgium (since 2013), and others.
Supermarket Art Fair is one of the best-known independent art fairs in northern Europe, which started in Stockholm, Sweden, and has happened regularly every year since. It was initiated by a small group of artists at a time when the commercial art world was at a peak, and artists felt under-represented. Called Minimarket the first year, the initiative was a reaction to the commercialised local art scene, and allowed artists to build a platform for themselves to increase their own visibility. It soon grew into a large annual artist-run event, inviting artists' initiatives from other continents, and representing ideas from different cultural, social, political and economic contexts. As Supermarket aims to promote experimental and unfinished art ideas and formats, it is no surprise that the fair looks rather chaotic each year: it seems more like a studio or a laboratory than a polished gallery, with artists themselves present on the stands, working on unfinished pieces, and later hanging around for the rest of the week.
A closer look at the list of participants in Supermarket over these 11 years prompts some insights as well as mixed concerns over the international representation of the artist-run scene in the Baltic region. Naturally, most returning artists at Supermarket are from the Nordic countries, while those from further away tend to appear on a more occasional basis. This year, for example, artists' initiatives from other countries, such as Egypt, Chile, South Africa and the USA, took part, as well as from most European countries. Some artist-run initiatives (e.g. Espai Saint Marc from Spain, MUU from Finland) have participated in the fair several years in a row. Such lasting experience of the fair may suggest that regular meetings contribute to keeping art initiatives in the network, and provide international visibility for small organisations. An interesting fact is that the Baltic region has only been vaguely represented, and only since 2011, by artist-run spaces such as Serde, Totaldobže and 4 2 7 (Latvia), Art Container and Ptarmigan (Estonia), and Tema and Sodų 4 (Lithuania), most of them taking part only once. And there might be several reasons for this, such as the lower number of artist-run initiatives in general (indicating a lack of initiative or the individualist nature of art practices), their short life-span, limited local funding for the international representation of artist initiatives, a low local artist export level, or the lack of an infrastructure in the region to support creative production. All these reasons prompt a rediscovery and deeper research into the network of artist-run spaces in the Baltic, as well as discussing the notion of the artist-run phenomenon as such.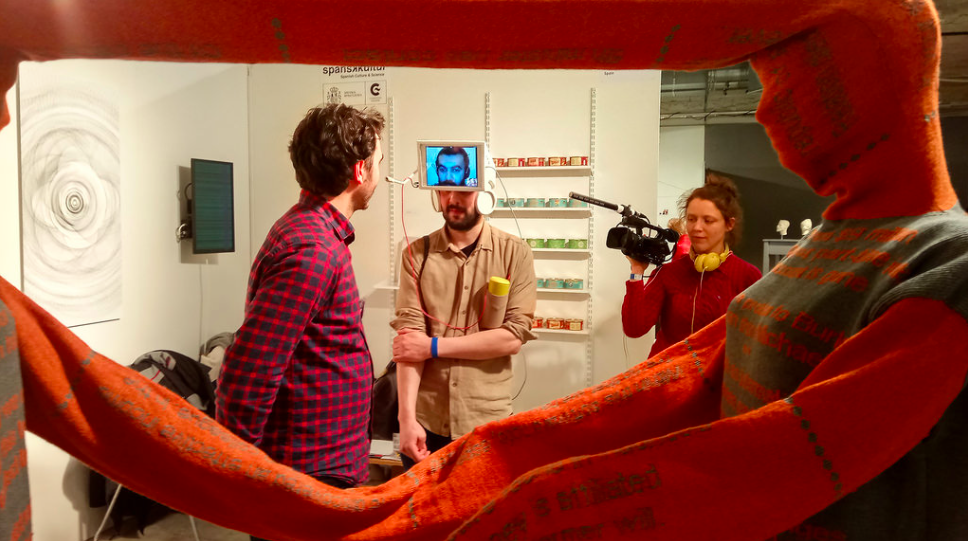 Artist-run is bottom-up
Artist-run initiatives are bottom-up initiatives, mainly seen as being able not only to represent artists and their ideas, but also to bring art closer to communities, and even tackle some social and ongoing political issues, such as exclusion, social isolation and migration. They benefit from direct access to the community, feeding it with artistic ideas and receiving feedback, as well as material for further research. They are able to take direct action via art processes: material-based, site/location-specific practices that are participatory and engage the community. Run mostly by groups of individuals, they overcome the element of the institution when addressing society, therefore acquiring a better chance of reaching society's members. So not only do artist-run spaces contribute to artistic careers, but they also contribute to society. Once artists gain an extra layer of national and international visibility, they get the privilege of speaking up for society through art projects and works of art.
Depending on the nature of the creative practice and the format of an art space, artists choose what level of social engagement to deal with. There is a wide range of forms that an artist-run space may start from, such as an artist's studio, house or flat, project space/room, gallery, museum, residency space, workshop space, festival, temporary (commercial) space, scale model, nomadic space, virtual space, or fictional space. When we ask what the reason is for running an independent space, or an artist(group) opening his/her/their studio/s to visitors, the answer is usually an urge to experiment. An independent space can be seen as a lab for artists, where there are no failures or limits to expression and format. Spontaneous, instant, chaotic, often local, experimental and hierarchy-free are key words for such art spaces; whereas established art institutions have too much structure, rules and connections, and thus often fail to offer artists an open playground.
Artist-run spaces also have quite a common tendency towards transience: they either transform themselves into other forms of artistic organisation, or just cease to exist. However, there are some examples of art initiatives that have grown into well-known bodies in the art world, such as Autoitalia Southeast in London, or the Kunst-Werke Institute for Contemporary Art (KW) in Berlin. Focused research into the artist-run scene in a particular region allows us to connect its historical past with the development and the life-span of artist-run communities and spaces over time.
Recording the present: the artist-run list in Estonia, Latvia and Lithuania
Mapping the network of artists' initiatives active in a particular location at particular period in time is an ongoing creative and social activity per se, allowing for multilayered interpretations. It involves engaging with artists' practices, getting into their processes, and talking to many people from the network or those around it. It has a high level of subjectivity, but leaves room for conclusions. It offers a time-based narrative and visual fluctuation, presenting itself as a live organism or an underground mesh, which requires continuous attention, some extra knowledge of local languages and local artists, and pure coincidence in finding.
It is worth mentioning that the lack of online communication about the activities of artists' initiatives (particularly in a foreign language) and an irregular programme of events are two quite common features that make research more complicated. Nevertheless, the following criteria have been applied from the information available to include an art space in the list of currently active artist-run spaces in the Baltics: 1) if an artist initiative is running a continuous public programme of events, and 2) if it was initiated and is run by artists. With minor exceptions, a list of 18 art spaces in Estonia, ten in Latvia and 12 in Lithuania has emerged, around half of which were established quite recently, between 2014 and 2016, and with the majority of initiatives based in capital cities.
An interesting fact is that artist-run spaces are very much oriented towards the local scene. Their reach is the city, or even just the neighborhood. This is a contradiction in a way: very open format-wise, but at the same time isolated in their micro-cosmos. The reason for the isolation might come from the local art scene itself. However, in recent years, the art field has been opening up to international artists and curators. Inviting professionals from abroad is costly. Nevertheless, the exchange of discourse, the broadening of minds and the international networks are valuable. At the same time, local issues are important as well. And that is why reinventing the Baltic artists' network is essential. We had, have and will have so much in common; for example, topical issues such as Baltic Rail, the EU, competition for foreign investment, the Baltic Pavilion at the Venice Architecture Biennale 2016. A good example could be the Valga Museum in Estonia, which is trying to bridge Estonian and Latvian art. Their most recent exhibition 'A Place where Everything is Better',[2] curated by Gundega Evelone, tackles the Latvians' stereotype thinking about a better life in Estonia. Socially, economically and politically, the entire region is marked by a common historical past, a similar economic situation, and a similar mentality, making communication and understanding each other easier.
While researching in the Baltics, it proved that the artist-run network is not something that can easily be seen. Actually, the real network is invisible, unless one speaks Latvian, Lithuanian or Estonian, and approaches related people personally. It is clear, though, that there has been a noticeable rise in the number of new artist-run initiatives in the region during the last few years, except for a few that are older than 15 years. Mapping them on to a common surface opens up the possibilities for visual and conceptual links between them.
The growing network
The Baltics seem to be the perfect location for a diverse, specific regional art scene to grow and acquire an identity and international visibility. Geographically, it is beneficial to artists for networking and collaboration, due to the convenient transport links and the short distances. Artists-visionaries are in high demand in their societies, starting bottom-up, addressing each member of society, and proposing positive future scenarios. Thus, on a European level, the Baltics might be seen as a specific culturally defined hub of ideas, with a strong voice and representing the entire region. It is possibly becoming so with the potential for its own artist-run-Baltic, which will not only introduce an international element, but also a critical look at local issues.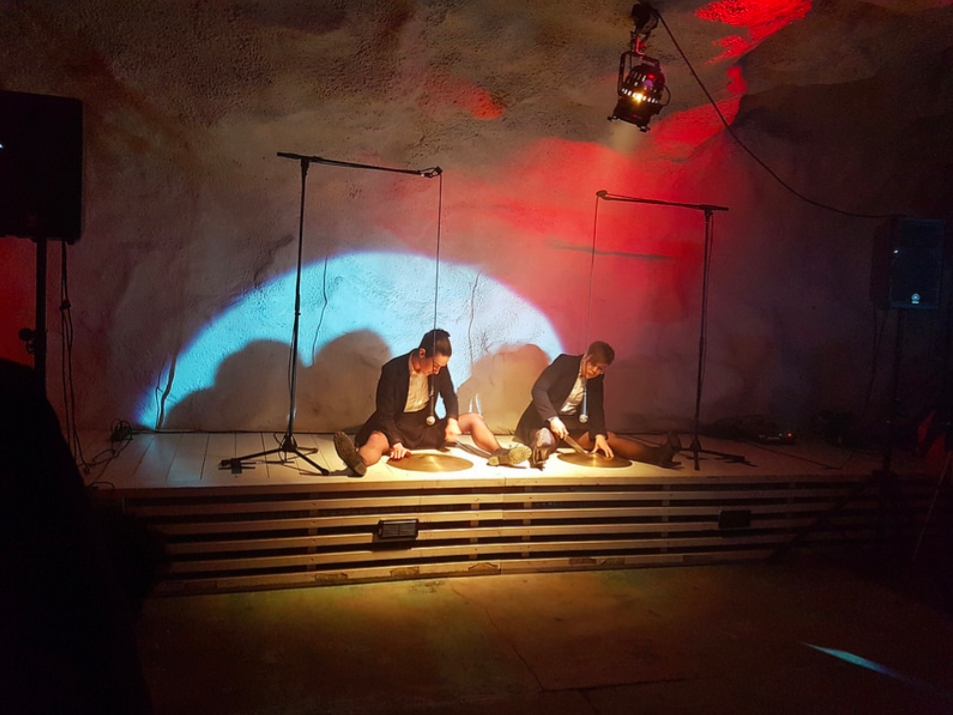 List of artist-run spaces
Estonia
Culture Factory Polymer is a multidisciplinary art and music centre in Tallinn. Located in a former Soviet-era toy factory, it was started by local artists soon after the closure of the factory in 1993. Now it is a well-known location for alternative culture in Tallinn, hosting artists' studios, exhibitions, and art and music events.
Flo Kasearu House Museum is a site-specific project by the artist Flo Kasearu, which started in 2013 in a historical family-owned house in Tallinn. From 2010 onwards, the artist has conducted a durational performance piece of fixing the house.
Galerii 3,14 is an artist's studio located in the former Polymer factory in Tallinn, which offers alternative exhibition space and other art events from 2017 onwards.
galerii galerii, founded in 2016, is a travelling contemporary art gallery, which tours different fairs and festivals all over regional Estonia. The gallery in a van holds solo exhibitions by young international artists, and a shop next to it sells contemporary art at affordable prices.
Grafodroom is an artist-run shared studio space, hosting art events and occasional artists' residencies. Located in the cellar of Tallinn Art Hall, it was founded as a printmaking studio in 2009 by three graduates of the Estonian Academy of Arts, Mari Prekup, Britta Benno and Jaanika Okk.
Kraam is an artist-run space/free shop based in Tallinn, Estonia, initiated in 2015 and run by the artists Killu Sukmit and Minna Hint, located in the former Polymer toy factory.
Konstanet is a non-profit gallery founded in 2013 by the graphic designer Epp Õlekõrs, famous for its two spaces, the online space and a scale (1:5) physical space in the centre of Tallinn. Since 2017 it has existed only online, without any physical space. Konstanet focuses mainly on international collaboration with emerging artists.
The Estonia Centre for Lithography (Eesti Litograafia Keskus) is one of the longest-running art initiatives in Tallinn, founded in 2002. It offers activities such as printmaking workshops, other workshops and educational events, and initiates local and international art projects for creative exchange.
MAAJAAM is a project space in an old farm in the countryside in southern Estonia, founded in 2013 and run by the artist Timo Toots. It focuses on researching the relationship between art, nature and technology. MAAJAAM hosts artist residencies, workshops, concerts, exhibitions and more.
Rundum is an artist-run space in Tallinn, founded in 2013. It is an interdisciplinary creative and independent platform, which aims to react to gaps in the local art field, and which offers new exhibition spaces and more flexible and experimental formats. Rundum's event programme focuses on its own initiative practices, artist-run spaces in other countries, self-employment, living/working conditions for art workers, and free form education. Rundum is run by five active Estonian artists.
Metropol is an artist-run space in Tallinn which opened in 2009 with six square metres of exhibition space, and runs a regular programme of exhibitions, a festival of performance art, and other art events.
MoKS is a non-profit artist-run project space in Estonia, situated in Mooste. Founded in 2001, MoKS runs an artist-in-residence programme and organises local community activities.
Positiiv is a photo-art gallery with a regular exhibition programme and window-exhibitions over the summer months. It opened in 2016, and its main objective is to introduce both emerging and experienced artists.
Supersonicum is a sound-art and experimental music venue in an old theatre storehouse in Viljandi, Estonia, which started in 2016 and is curated by the performance and sound artist and cultural manager Erik Alalooga.
Tallinn Art Space opened in 2015 and aims to connect art events and the market. It is a unique environment, both an art exhibition space and a sales gallery.
The Rapla County Centre for Contemporary Art was started by the artists Kairi Orgusaar and Riin Pallon in 2015. The centre holds art exhibitions, courses and other events, with the aim of promoting contemporary art and offering opportunities for education and development both to established and emerging artists.
Varvara & Mar is a creative studio/workshop space in Tallinn, set up by the artist duo Varvara Guljajeva and Mar Canet in 2014. Returning to Estonia after many years of travelling across residencies and studying abroad, they set up an artists' studio space offering a regular workshop programme to the public.
Voronja Galerii, founded in 2014, presents its summer art programme in a fisherman's house by Lake Peipsi in the east of the country. During the winter period, the Voronja gallery presents pop-up shows in various flats around Tartu.
Latvia
Four To Seven, or 4 2 7, is an artist-run gallery in Riga, established in 2014 by the artists Kaspars Groševs and Ieva Kraule. It is an active gallery, running a regular exhibition programme with Latvian and international artists.
Bolderāja is a bookshop and bar, initiated by the artists Līva Rutmane and Didzis Kalniņš as a space for used and new books, poetry readings, lectures, exhibitions and concerts.
LOW gallery is an artist-run space for spontaneous ideas and artists' collaborations, focusing on young talent. It was founded in 2016 by the artist Maija Kurševa and others.
Art Centre Mala is based in Cēsis. Initiated by the painter Līva Graudiņa, it holds exhibitions, talks, performances, happenings, concerts, poetry readings, etc. There is also a cafe and a local designers' boutique.
Mūsdienu Mākslas galerija is based in Līvāni, and organises exhibitions and other non-formal cultural and educational activities. Their aim is to support a variety of artistic expression in the region, and to contribute to the local community by putting on innovative cultural events.
The Culture and Arts Project NOASS is one of the oldest non-governmental arts and culture organisations in Riga, initiated by the artist Dzintars Zilgalvis. It runs activities such as Floating Art Gallery NOASS (a non-commercial contemporary culture centre on two riverboat platforms), an artist-in-residence programme, art festivals, a video art archive and database, and more.
RIXC is a centre for new media culture and an artists' collective, which initiates projects at the intersections of art, science and new technology. Established in May 2000 (on the basis of E-LAB, 1996) by the artists Rasa and Raitis Šmits, RIXC is known for organising an annual art and science festival and the Renewable Futures conference series, and running two gallery spaces in Riga, venues for contemporary art exhibitions and public events in media culture, art and science.
The Rucka Art and Residency Centre in Cēsis was initiated by the photographer and film director Kaspars Goba in 2014, and since then has run a residency programme for artists working in various disciplines.
The Interdisciplinary Art Group SERDE is a residency and workshop centre run by the artists Signe and Uģis Pucens, founded in 2002 in Aizpute in the Latvian countryside, with the aim of promoting exchanges between culture, science and education. SERDE focuses on community-based projects, as well as international and cross-disciplinary collaboration.
Totaldobže Art Centre was founded by the artist Kaspars Lielgalvis and several other artists in 2008, in the VEF former factory in Riga. Since 2013, Totaldobže has not been attached to any physical space, and organises its activities in different locations in Latvia (mainly in Riga and Liepāja) and abroad. The organisation functions as an open platform for interdisciplinary contemporary art activities. Totaldobže also runs an online calendar of cultural events in Riga.
Lithuania
Autarkia is an artists' day-care centre, a club of interests, an office space for putative experiences and imaginary solutions, a bistro for experimental gastronomy, a gallery, and a project development hotel in Vilnius.
Editorial is a project space in Vilnius, which opened in 2016. It hosts the editorial desks of Artnews.lt and Echo Gone Wrong magazines. It is a space for shows, talks and motions.
The Kabinetas project space opened in 2015 as a counterbalance to the institutional cultural field in Kaunas. Kabinetas' work is based on research, and a search for education and forms of audience engagement. Kabinetas is open to various artistic and curatorial approaches, collaborations and discussions.
_0* (Nulinis laipsnis, To the Power of Zero) is a gallery and an independent platform in Vilnius which opened in 2015 as a space for critical thought on architectural culture, and local and international ideas. The platform aims to stimulate and represent the conceptual and experimental side of the culture of architecture, which barely exists at present.
POST gallery opened in 2013, and since then it has been actively involved in the cultural life of the city of Kaunas. It is an alternative art space, with a regular programme of exhibitions and other cultural, educational and social events. POST collaborates with international art institutions, foreign artists and Lithuanian artists working abroad. It is an open art space for quality art and culture, as well as cultural/creative collaboration.
Si:said gallery is a non-profit organisation, established in 2013 in the coastal town of Klaipėda, with the aim of broadening its local art scene. It shows local as well as foreign artists, and acts as a platform for the exchange of information and collaboration.
SHCH gallery was opened in 2016 by the artists Simonas Kuliešis and Darius Jaruševičius, who aim to create an alternative exhibition space in Vilnius for emerging artists. SHCH is a laboratory for art, not attached to a specific location or time. It is a space, an event, a situation that can emerge here and there (ŠiČia and ŠiČia).
Studium P opened in 2015, and is a studio, gallery and sometimes a bookshop inside a six-room communal flat in the Old Town of Vilnius shared by a group of young artists. The space is free for creative experimentation, interdisciplinary projects and events.
Sodų 4 is a project space run since March 2016 by a community of artists from the Lithuanian Interdisciplinary Artists' Association (LTMKS). It fills a gap in curated and artist-organised shows in Vilnius. It invites curators and artists from the LTMKS and elsewhere to collaborate. It also aims to devote a significant part of its programme to international artists. The space acts as a location for performances, screenings, workshops and other unexpected actions.
TEMA (an abbreviation of the Lithuanian for International Experimental Art Action) started its activities in 2009. Established by artists in an industrial area in Klaipėda, this creative space is engaged in presenting various artistic ideas, initiatives and non-commercial interdisciplinary projects, and offers various events, such as workshops, experiments, performances and concerts.
Trivium is a home gallery, in the living room of the flat of the artist Aistė Kisarauskaitė in Vilnius. It opened in 2015 with the aim of continuing the tradition of Soviet Modernism, when works of art were first shown in the artist's home or studio, and sometimes would end up only being shown there.
Vitrina is an exhibition space in Vilnius, started in 2017 by the artist Dainius Liškevičius. Situated in the former Dailė arts and crafts manufacturing and production centre, it is a window display space in a communal corridor of the building, currently occupied by a wide variety of artists' studios and businesses. Displaying informal shows of work by local artists, it acts as a hub for the art community to meet and exchange ideas.
Žeimių dvaras (Žeimiai Manor House) is a living museum, Aikas Žado Live, and an artist residency in Žeimiai. Started in 2013, it is run by a group of artists who inhabit the manor house themselves. The main aim of the museum is to get involved in social communication games by incorporating visitors in the creative process of capturing the living memory of the house.
Other useful links to online networks:
http://www.alternativeartguide.com
http://www.supermarketartfair.com/pages/about-aim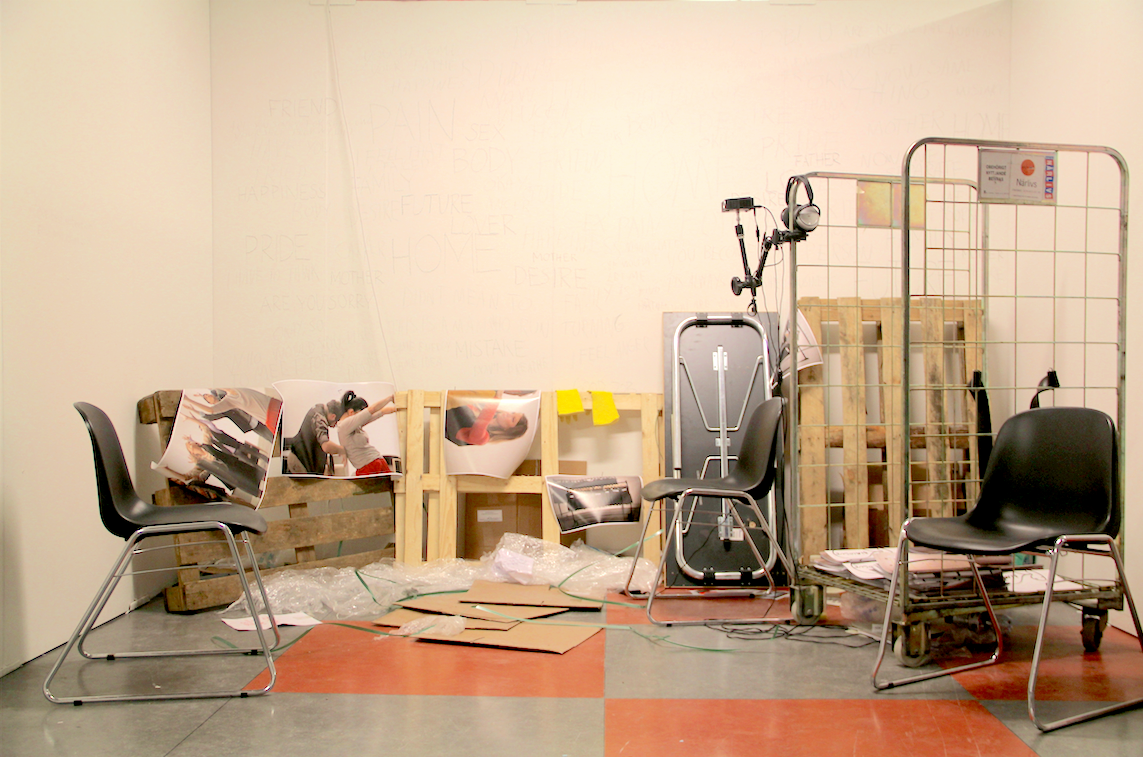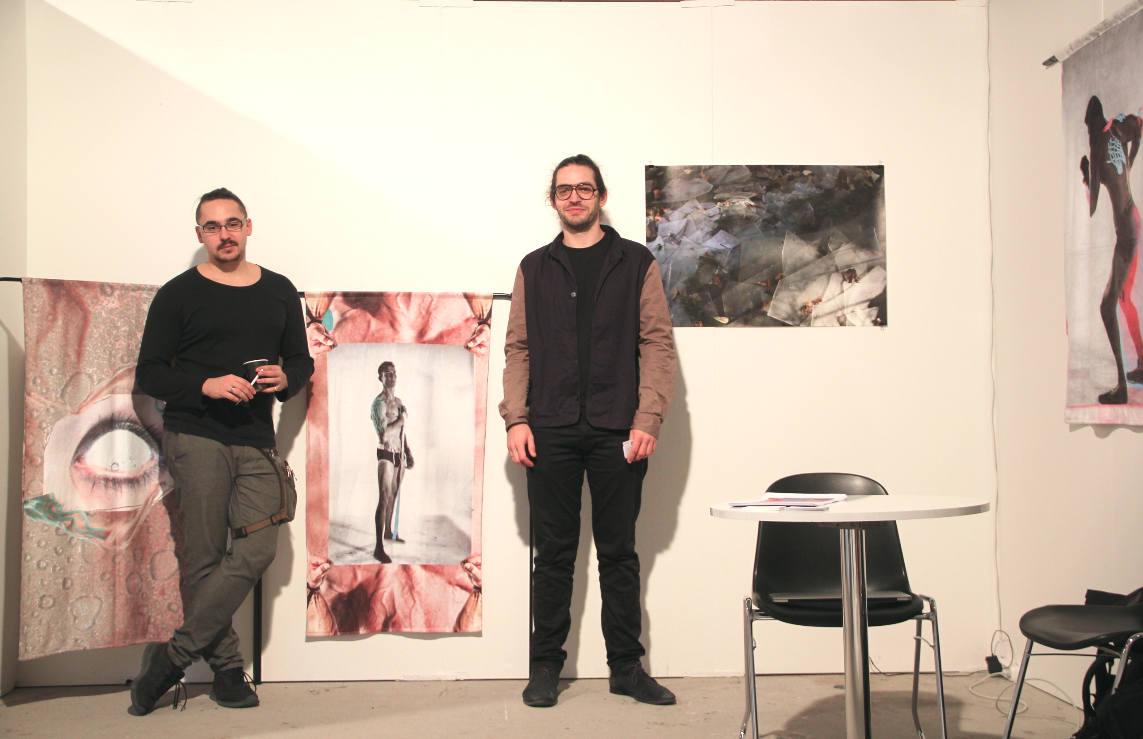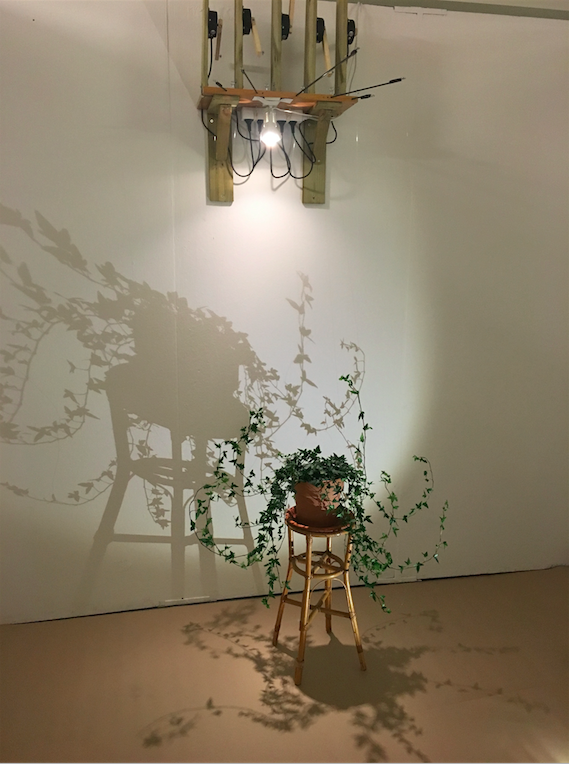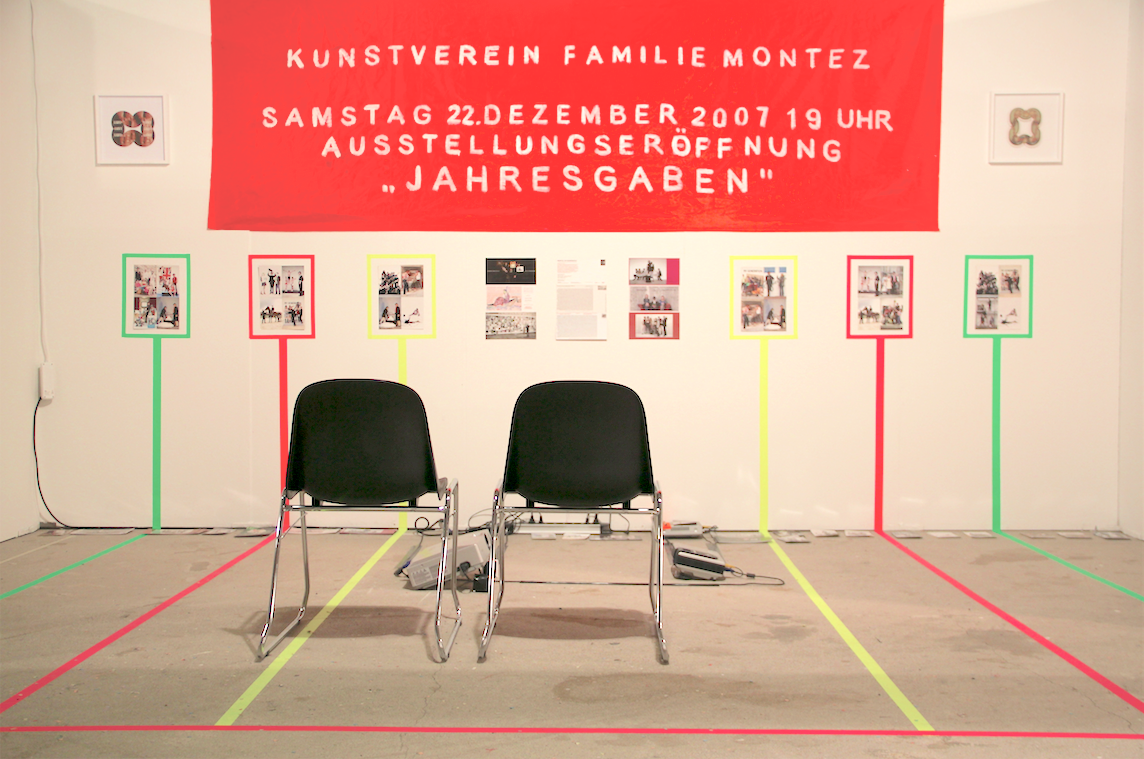 References:
[1] S. Jõgeva, 'Tallinna omaalgatuslikud kunstiruumid' in Sirp 21.04.2017, http://sirp.ee/s1-artiklid/c6-kunst/tallinna-omaalgatuslikud-kunstiruumid-2/ (accessed on 4 May 2017)
[2] http://www.valgamuuseum.ee/naitused/naitused/kalender/2017-05-09/naitus-koht-kus-koik-on-parem/
[3] Murphy G. & Cullen M. (Eds.) Artist-Run Europe. Practice/Projects/Spaces. Onomatopee (2016).
Special thanks to Kaspars Lielgalvis and Andrew Gryf Paterson for their help navigating artist-run territories in Latvia.
Photographs from the Supermarket Art Fair 2017 by Mar Canet and the authors.