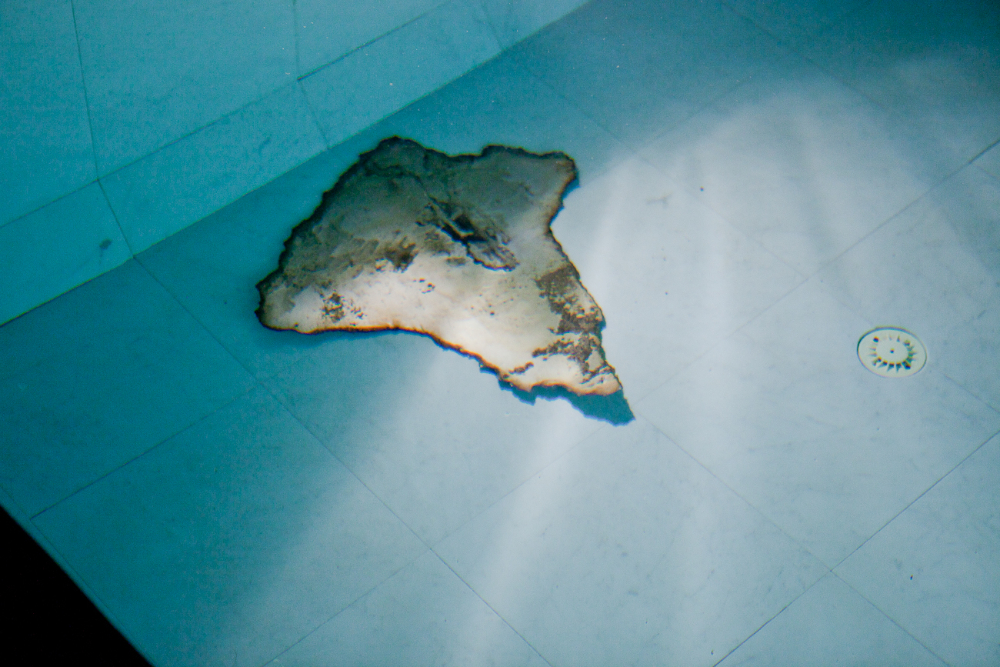 This February marked the opening of the 5th edition of the Marrakech Biennale. For the Paralell Projects programme of the Biennale arist Robertas Narkus together with curator Justė Kostikovaitė were invited to present their project 'HALF HOTEL.
'HALF HOTEL is a project with two modes: a performance and an exhibition.During the performance on the opening evening Robertas Narkus has collaborated with the local welders and together they have produced 2 sculptural pieces. One piece is titled Apostrophe1. By coincidence this piece resembles the continent of Africa and Woody Allen's face, but in fact, it is the logotype of the 'HALF HOTEL, the virtual hotel structure that was opened during the imaginary day.
Another piece, Apostrophe2, the 'negative' of this logotype, is installed as a permanent piece near the pool of the Hotel El Fenn at the moment.
Lithuanian artist Robertas Narkus is occupied with management of circumstances in the economy of coincidences. In spring of 2013 he established the Vilnius Institute of 'Pataphysics. At the moment he is studying at Sandberg Institute, Amsterdam. Recently he participated in group shows FAST FLUX, Studio-X, New York; and ANNE, Contemporary Art Center, Vilnius.