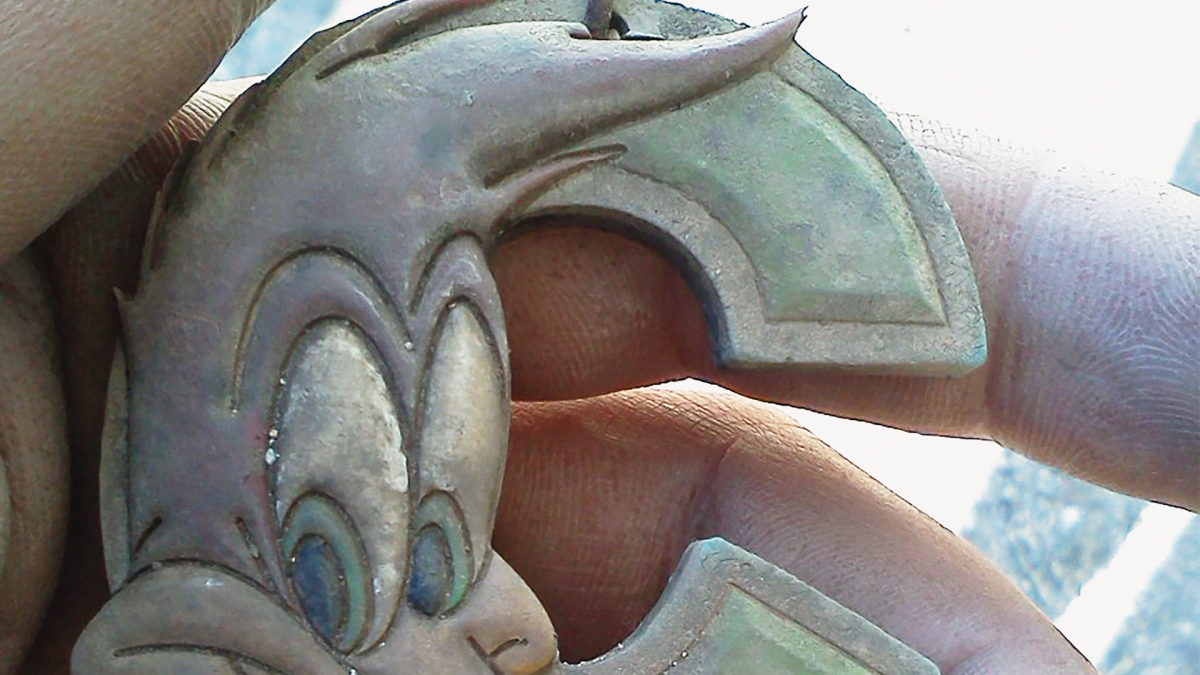 Circus of Grace
Exhibition
30 June – 27 July 2018
Opening at 6 p. m. on 30 June
Antanas Mončys House-Museum, Palanga
Sustaining the link to the ideological task of traditional circus – representing the world – the exhibition extends the logic of the existence of circus exclusively through the qualities and relationships characteristic of its base – the life and labor of workers: manufacturing of works of art, social wares and remakes, erasure or exploitation of identity, measuring and weighing of meaning, moving of geography, freedom of gender and works that don't survive or don't endure, and other states.
"A Dictionary for a Circus Worker with an Accidental Education from Spain" presented in the exhibition is a performative representation of a migrant worker's body, indicating the struggle of a series of transgressive relations to machines, tools and environments, as well as survival within a relationship with language. Two months before the exhibition the dictionary was sent out to its potential participants as both an invitation and a tool for opening it.
Participants:
Gediminas G. Akstinas, Justina Barzdaitė, Besė+1, Ross Birell, Peter Burr, Jokūbas Čižikas, Peter Fend, Auridas Gajauskas, Žygimantas Kudirka, Juozas Laivys, Paulina Mongirdaitė, Gerda Paliušytė, Left hand, Kasparas Pocius, Kazimieras Sližys, Jonas Vaitiekūnas, Darius Žiūra.
Curator: Auridas Gajauskas
—
Just a few traces and events of the exhibition:
The threat to Jokūbas Čižikas's attention turns into a gymnast balancing on a tightrope,
Jonas Vaitiekūnas is producing a gender-possessing bed for the presentation of Žygimantas Kudirka's app,
Gerda Paliušytė is listening to music from another room,
Juozas Laivys is weighing poetry,
Ross Birell is inviting you to burn Martin Heidegger's "Black Notebooks" and scatter their ashes in the sea,
Peter Fend is presenting his plan to move Russia to another continent,
Kazimieras Sližys is displaying inventions made while examining various parameters of technical relations,
Justina Barzdaitė finds herself inside the exhibition and circus of machines,
Auridas Gajauskas lives the life of the creatively active artist Juozas Laivys,
Kasparas Pocius reviews "A Dictionary for a Circus Worker with an Accidental Education",
And others (just not "and others").
We invite you to a screening of films from "Circus of Grace" exhibition in cinema "Naglis"  in Palanga, 81 Vytauto str. During the opening of the exhibition, on 8 pm 30 June the screening is free; on 1 pm 20 July entrance with tickets only.
In the repertoire: 
"Desire for Things to Work", 2016, 12 minutes (by Gerda Paliušytė), 
"Special Effect", 2014, 22 minutes (by Peter Burr), 
"Faces 2008-", 24 minutes (by Darius Žiūra).  
The "State of Grace" project, within the framework of which the exhibition is implemented, is supported by Lithuanian Culture Council
A picture: from Auridas Gajauskas archive