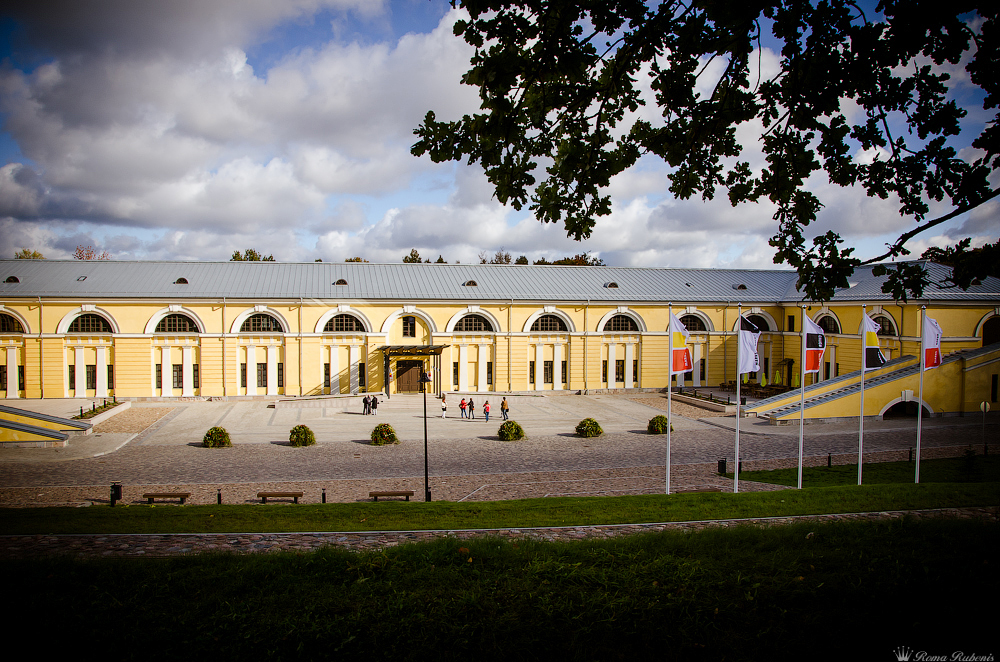 The Art Centre is dedicated to Mark Rothko, and is the only place in Eastern Europe where six original paintings of the artist are exhibited permanently. Mark Rothko is a prominent American painter of the 20th century and founder of abstract expressionism movement. Mark Rothko (born Marcus Rothkowitz) was born in Dvinsk, Russia (today Daugavpils, Latvia where the Art Centre is located) on September 25, 1903.
Daugavpils Mark Rothko Art Centre is a multi-functional, modern and contemporary art and culture institution, which is located in the historic building (Artillery Arsenal, build in 1833) of the Daugavpils Fortress. Next to the permanent exhibition "Mark Rothko. Life and Art", there are three large exhibition halls of more than 2000 m² showing temporary exhibitions – best regional, Latvian and foreign art projects.
Permanent exhibition:
"Mark Rothko. Life and Art."
Hall of Mark Rothko's original paintings;
Digital exposition about Rothko's life and art periods;
Rothko Research Hall (temporary exhibition);
Video Hall;
Silence Room;
Library.
Temporary exhibitions:
In Daugavpils Mark Rothko Art Centre are displayed well-known Latvian and foreign artists' exhibitions, created in different artistic media – painting, photography, graphic, textile and ceramic art, etc., as well as historical and cultural expositions. Throughout the year, there are 5 major exhibition season openings, showing best regional, Latvian and foreign art projects.
Daugavpils Marka Rothko Art Centre
Address: Mihaila street 3, Daugavpils
LV-5401, LATVIA
Phone: (+371)65430273, (+371)65430253
www.rothkocenter.com
FACEBOOK / Daugavpils Mark Rothko Art Centre
TWITTER @rotkocentre
INSTAGRAM / markrothkoartcentre