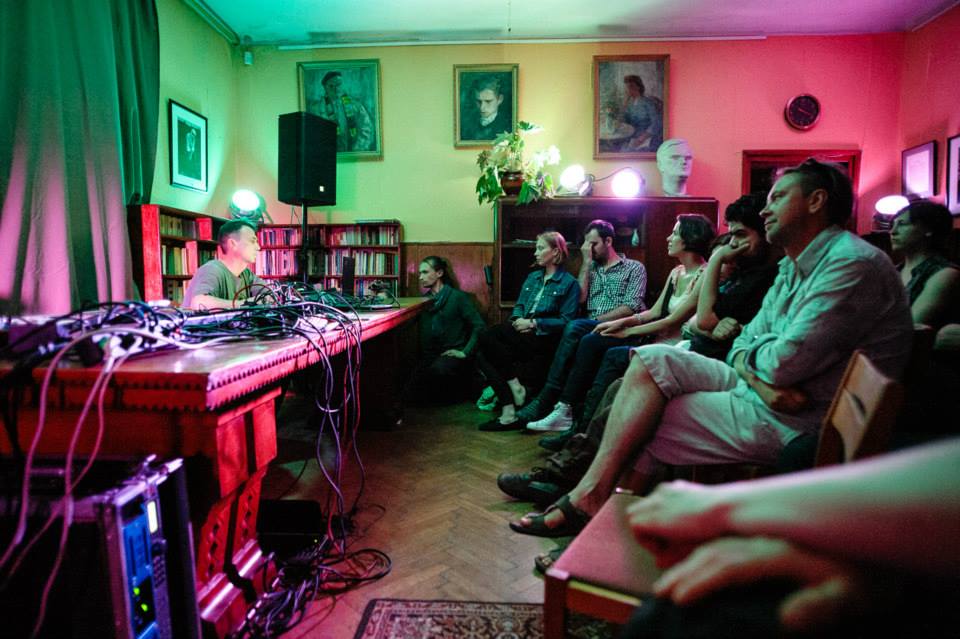 May 4, 2017 / 7PM, Staffordshire University, Stoke-on-Trent, ST4 2DE.
Gintas Kraptavičius is a Lithuanian sound and interdisciplinary artist living and working in Lithuania. He became known for his sound manipulations, theatrical performances and conceptual art in the manner of Fluxus. Nowadays Gintas is working in the field of digital experimental and electroacoustic music. His compositions are based on granulated sounds, improvisation and digital computer music. In over a decade he has released numerous records, produced music for films, sound installations and participated in various international festivals. This year Gintas Kraptavičius will be performing his new piece 'Vintage Digital' at the Noisefloor festival in Staffordshire University.
Noisefloor is an interdisciplinary festival, which will showcase the work of local, national and international artists. It aims to present original works by international electronic music composers and experimental filmmakers. The festival will feature five strands: fixed acousmatic, popular music and interactive systems, visual music, acoustic instruments and electronics and for the first time, experimental film.
Gintas Kraptavičius 'Vintage Digital': Thursday 4 May, 7 PM. Staffordshire University, Stoke-on-Trent, ST4 2DE.
More information:
https://gintaskblog.wordpress.com/
Gintas Kraptavičius will take part in 'Digbeth First Friday' event on 5th May, 8 PM with his performance at Centrala Art Gallery, Birmingham. Digbeth is coming alive on the first Friday of each month with exhibitions, late-night openings, special events, culture in unexpected spaces, live music, street food and more.
5 May 2017, 8 PM Gintas Kraptavičius live at Centrala Art Gallery – Unit 4, Minerva Works, 158 Fazeley Street, Birmingham.
Gintas Kraptavičius' performances are supported by Lithuanian Cultural Institute.