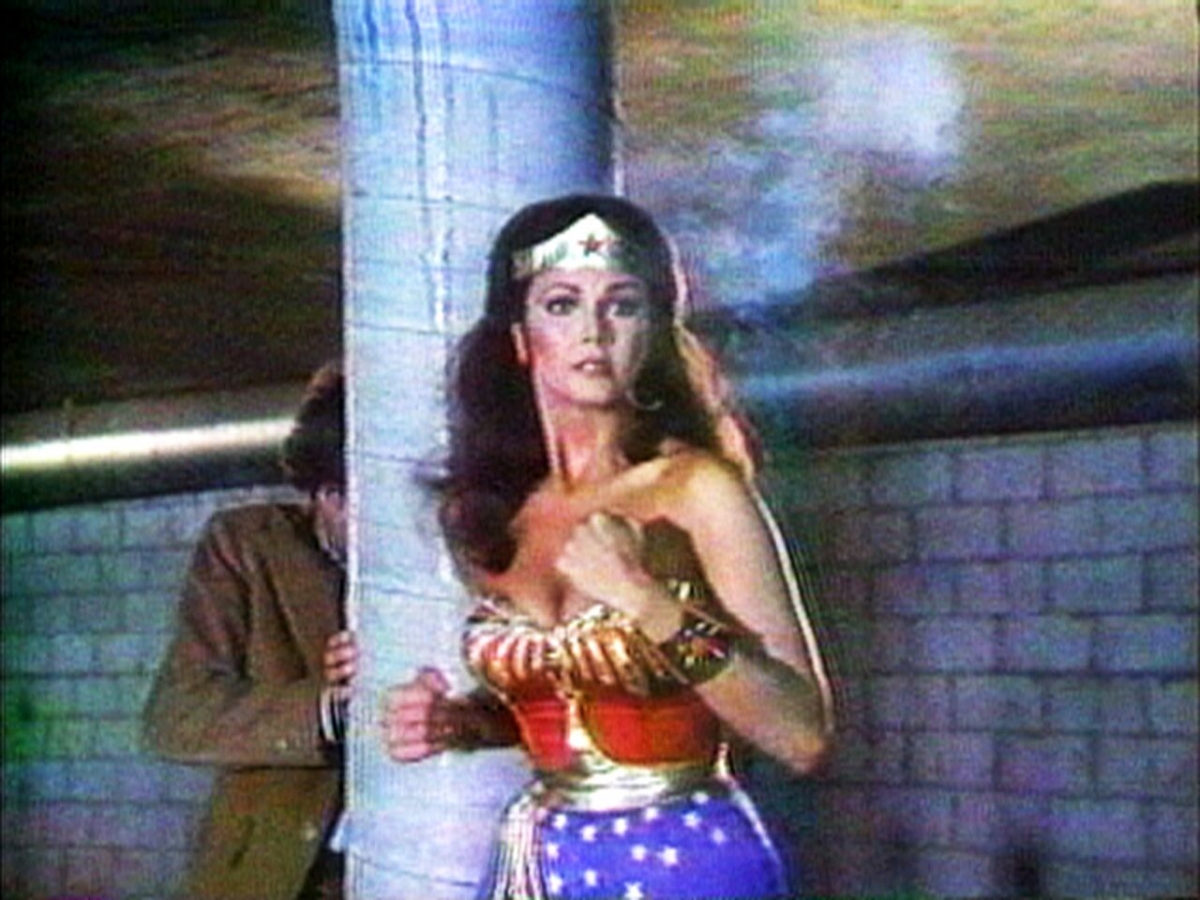 On 7th December, Tartu Art Museum will open the fifth project in the exhibition series "Links to the World" introducing internationally acclaimed video art. The exhibition focuses on the American artist Dara Birnbaum (b 1946) and her work "Technology/Transformation: Wonder Woman" that has become a classic masterpiece of video art and that takes a critical look at the depiction and image of women in popular culture.
Birnbaum's 1978–1979 video "Technology/Transformation: Wonder Woman" is a characteristic example of her art. In the video, that consists of sections of the 1970s American TV series "Wonder Woman", we see the actress Lynda Carter transforming from a secretary to a super heroine accompanied by repetitive explosions. The curator Joanna Hoffmann adds: "Birbaum's work makes controversial and humorous connections between the cult TV series, gender stereotypes and the contemporary society. By the way, isn't it ironic that in the series the name of the female heroine in Diana Prince?"
The video "Technology/Transformation: Wonder Woman" will start a dialogue with the exhibition "Among Ourselves. Woman Portraying a Woman" (13.12.2018–28.04.2019) where curator Kadri Asmer looks at the depiction of women in the works of Estonian female artists in the period 1920–1980. Birnbaum's video will offer an international comparison and reveals a clear contradiction in the depiction of women. "On the one hand, the Wonder Woman character created in the 1940s is positive: there are not many female heroines in art and literature and the appearance of a spirited female figure in popular culture who can deflect bullets with her arms is admirable," Hoffmann says. "On the other hand, her extremely sexy appearance – a swimming suit, bare legs, cleavage, make-up – are mostly meant as enticing for men." The question remains: what kind of superheroes we need in the contemporary society?
The exhibition series "Links to the World" places works by renowned foreign artists into dialogue with the oeuvre of local authors. The series has earlier included Vito Acconci, Martha Rosler, Leslie Thornton and John Baldessari. The present exhibition will remain open until February 10th 2019.
Curator: Joanna Hoffmann
Graphic design: Viktor Gurov
Thanks: Dara Birnbaum, Electronic Arts Intermix
The exhibition is supported by the Cultural Endowment of Estonia.
Photo: Screenshot from Dara Birnbaum's video "Technology/Transformation: Wonder Woman".