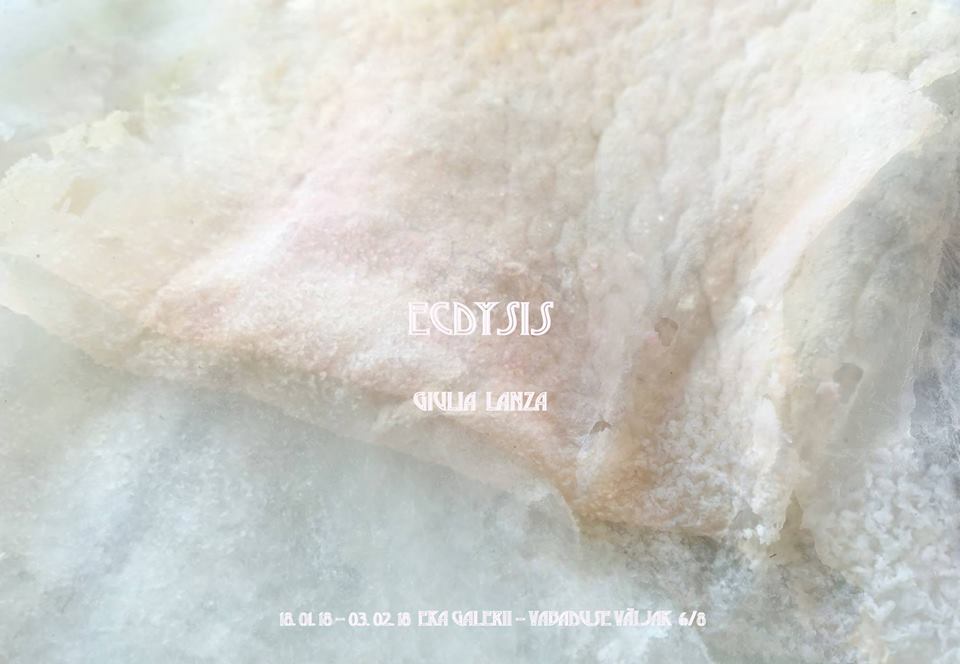 Giulia Lanza's work finds one of its primary focus in the obsessive measurement and analysis of the body, with a surgical point of view, considering it as an object scientifically dissected on mortuary slab.
In this project she's analysing the concept of 'ecdysis'. "Ecdysis" is the scientific term to describe the process of shedding skin in reptiles and insects; it comes from ancient Greek ékdysis=ekdý(ein)="to strip off", and It represents the starting point of a research that attempts to delineate a human molt. The pieces presented highlight the aesthetic qualities of the organic layering of human body, focusing on its textures, bearer of the passing of time. A series of delicate draperies, between organic and artificial, a second skin born from a living shape, throughout the stages of its metamorphosis. They can be considered as the remnant that we left behind, not just after death but after a turning point in our life.
Giulia Lanza was born in Rome in 1988. After her BA in Decoration at the Accademia di Belle Arti di Roma, and a period of study at the HKU in Utrecht, she graduated in 2016 at the MA Drawing Course of the Wimbledon College of Arts-UAL in London, winning the Beale Bell Hammer Drawing Prize.
In 2014 she was artist assistant for the American artist Lawrence Carroll, and in 2017 she worked as teaching assistant in drawing and sculpture classes at RUFA-Rome University of Fine Art.
Between 2016 and 2017 she has been selected for several art residencies, among which the most recent one is at the Estonian Academy of Fine Arts, hosted by the Jewellery and Blacksmithing Department.
https://www.giulialanza.com/
The artist would like to thank the Jewellery and Blacksmithing Department of the Estonia Academy of Fine Arts.