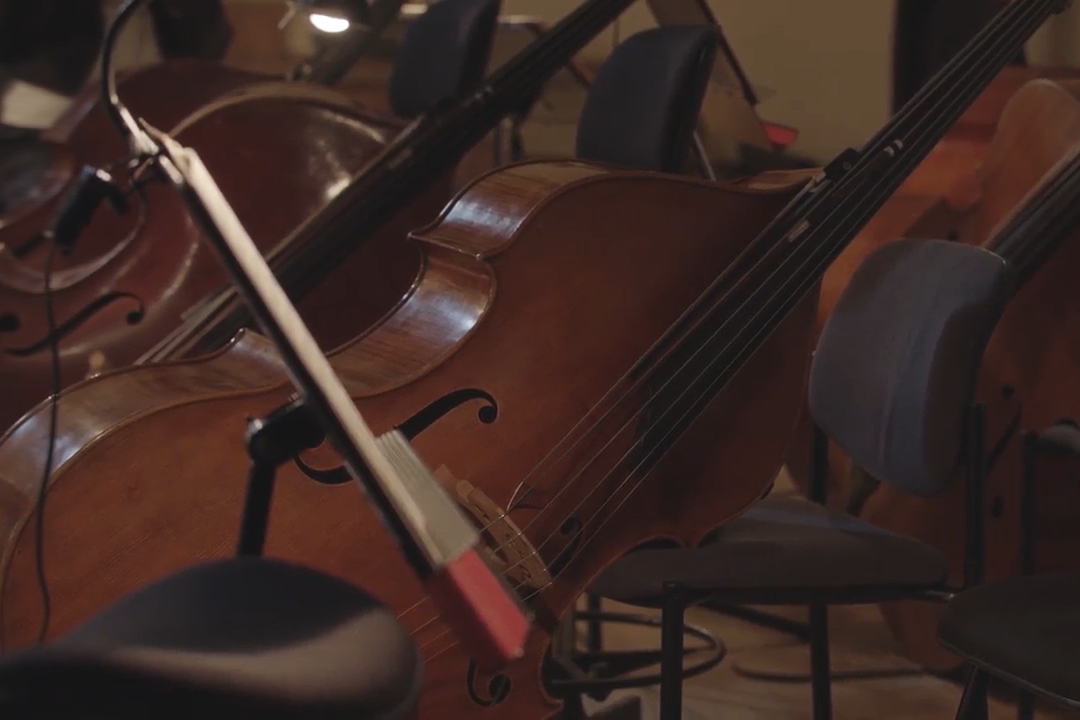 JOHANNES SÄRE's personal exhibition will be opened in Hobusepea gallery at 6pm on Friday, November 24, 2017. With the current exhibition the artist, who has also been called a trickster, wittily celebrates everyday moments that people have picked up but neglected right away.
The new video piece has been inspired by the famous "The Flight of the Valkyries" from the opera "Ring of the Nibelungs" by Richard Wagner. This musical piece has been used for dramatic illustration in hundreds of feature films and TV series. Säre's video combines the recording of a performance of Wagner's music by Estonian National Symphony Orchestra and the recordings of small everyday moments that seem to be the real life analogues of his earlier aesthetic machines.
The artist comments on his theme and inspiration as follows: "If I had to define my research subject then I would say it is the everyday world. Most of the ideas have born from minor observations, for instance when I see an icy puddle with the shape of a shadow of a car on a cold morning. I take notes of the things that from the rational point of view are completely unnecessary and generally won't be memorized. Sometimes these ideas become artworks of some kind."
According to SIIM PREIMAN, the curator of the exhibition, the focus of Säre's work is on the viewer – on attracting the viewer's attention and creating an indelible memory. Preiman states that Johannes Säre is a good-hearted agent whose work mocks the positions of both serious art and the serious art afficionado. However, this time he won't entrap anyone nor play practical jokes – instead, the artist presents a few situations the way they may seem at a right moment, in a right light, in all their grandeur and beauty.
Present exhibition was created in collaboration with the video production company Propaganda Productions and Estonian National Symphony Orchestra.
The exhibition will be accompanied by a specially published book (texts by Marika Agu, Janar Ala, Johannes Lõhmus and Siim Preiman; illustrations by Ann Paljuväli; design and layout by Studio Le60). The book presentation will take place at 6pm on Wednesday, December 13, 2017.
Johannes Säre (b. 1983) lives and works in Tallinn. He has graduated from the department of photography at the Estonian Academy of Arts. Interactive installations affecting the viewer, word plays and literalness are the central keywords to describe his artwork. Säre's last personal exhibition "Super-intelligent shadow of the colour blue" was held in Draakon gallery in 2014. In the same year he was also given Köler Prize audience award for his work "Ascent to the Abyss of Lost Ideas".
Siim Preiman (b. 1992) is an art agent located in Tallinn. He works as a curator at Tallinn Art Hall and runs a travelling gallery galerii. The last exhibition he curated was Art Nõukas's "Lost and Found" in galerii in July 2017.
Exhibition will be open until December 18, 2017.
Thanks to: Cultural Endowment of Estonia, Estonian Ministry of Culture, Estonian Artists' Association, Vannistuudio LLC, Dreamland Home LLC, Heidi Alba, Mihkel Alba, Kristiina Hansen, Tamara Luuk, Ulla Säre, Mihkel Säre, Villem Säre.
Exhibition is supported by the Cultural Endowment of Estonia.
Exhibitions in Hobusepea gallery are supported by the Cultural Endowment of Estonia and Estonian Ministry of Culture.