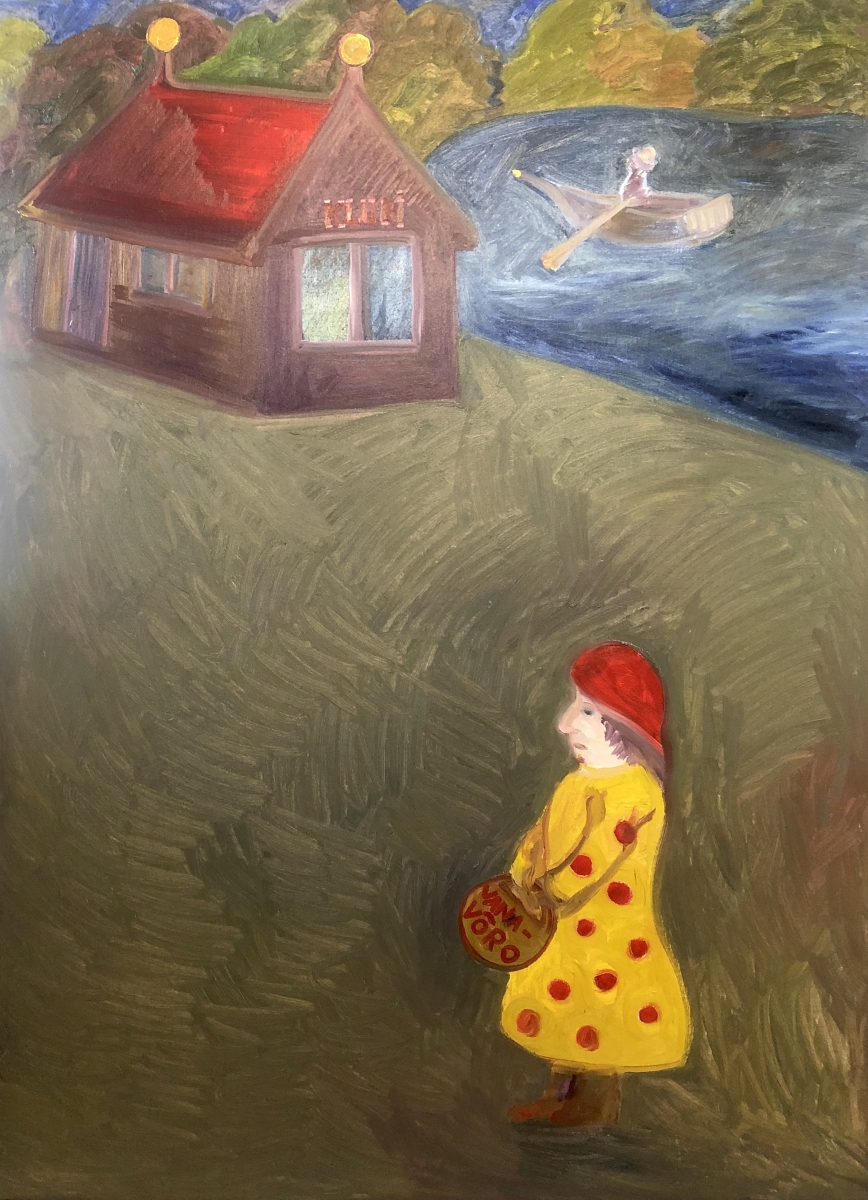 Small towns are inhabited by significant people. We all are worth attention, even if it may seem too much. The exhibition takes a look at the situation of Valga and Võru, both small towns. From one hand the inhabitants of these towns will share their thoughts, regarding artists, who visit their town. From the other hand 10 selected artists will open the grounds of events organized by them. During the exhibition Rait Rosin and his assistants will perform travels around Valga and Valka, using a special rolling box. We will open the central square and explore more or less known places around the town. During these travels we will conduct interviews with local people. The exhibition is followed by different cultural events that take place in August. The exact events and times will be announced later. 
The interviews consist of overlaps and dissonance between the expectations of art audience and the ideas of artists. While artists explain their aims through the context or art, the audience conceptualizes its views on exhibitions and acknowledges the actual problems of the community. What happens in art exhibition will remain a secondary phenomena for them. These two positions that evaluate artistic work as cultural activity appear in social actions of peripheral art. The two towns that are located in one cultural space but in different geographical spots are different in their social and cultural milieu. 
Rait Rosin conceptualizes the issues that follow the discussions within a community. As he puts it, artists should mediate such issues as a sort of genealogy of realities. Such kind of artistic activities work as starting point for public discussions in small towns. The art-related expectations and their correspondence are discussed alongside with the artistic positions in the society. In small towns art has a specific role to play. Peripheral ideas are expressed through artistic choices to generalize on the basis of singular events. The notions of periphery and center signify the division of attention in society, where specific places obtain a general and typical character. This will determine whether a small town would cross the threshold of media attention or remain in the limits of local importance. Rait Rosin has previously conducted a similar research on Paldiski and Haapsalu. 
The exhibition is supported by the Center for Contemporary Arts Estonia and their Estonia 100 art program "Comers, Goers and Stayers – the histories of Estonian communities", as well as by the Cultural Endowment of Estonia. 
The exhibition is open from 7th of August to 31st of August, 2018. 
Opening hours: Tuesday to Friday: 11-18, Saturdays: 10-15
More info about the artist: www.pragmatist.ee