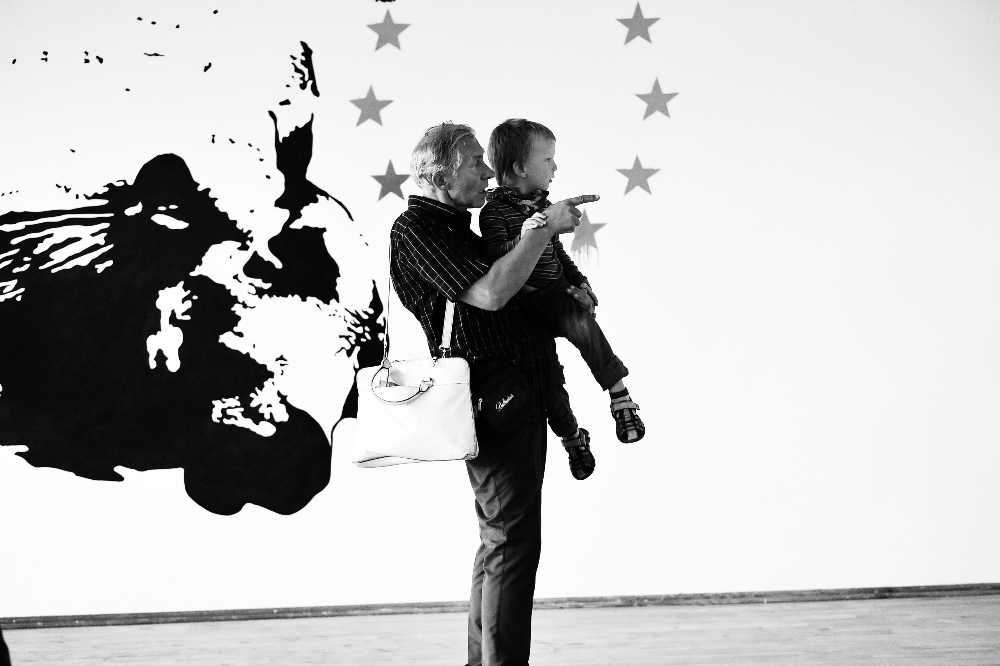 As the world gets more and more globalised, synthesis is becoming more appreciated. The new cultural space "POST" reveals unexpected processes and encourages new experiences that are valued from different points of the world, but at the same time – are contextually close. "Same difference" indicates vanishing of differences, similarity of problems and ambiguous view to the emotionally active surrounding world.
Aforementioned questions are examined through economic and social contexts by Indonesian contemporary artist Andres Busrianto. His video work and installation convey criticism, however ambiguous, towards political State authorities and discuss migration issue in the context of Far East life.
Ambiguousness in domestic and emotional levels are reflected in Ramunė Barkauskaitė's small format digital collages. Dominykas Gutauskas also uses a play of words – homonyms in his compositions and works from cycle "Gauja". Tadas Plūgas Vincaitis talks to the viewer through a social prism with a large format drawing made in subcultural street art aesthetic.
"Same difference" is the first "POST" gallery's event which encourages cultural links with Far East countries and announces further intentions to broaden similar points of view in the intercultural context.
Text by Vaida Stepanovaitė
The exhibition will be open till August 30th.
Artists: Andres Busrianto, Ramunė Barkauskaitė, Tadas Plūgas Vincaitis, Dominykas Gutauskas.
Curator: Andrius Pukis