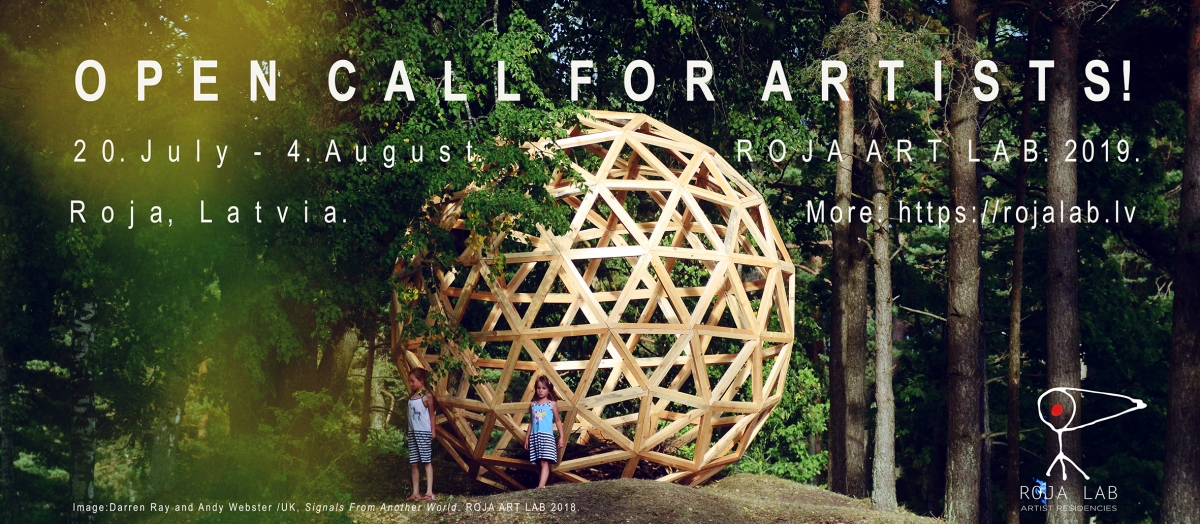 Location: Roja, Latvia.

Time: 20 July – 4 August, 2019.
Short term artist in residence program ROJA LAB is accepting applications for this summer. Located in Roja, a small seaside town in Latvia, this residence program gathers vibrant international crews of emerging and mid-career artists and provides an opportunity to create experimental and/or site-specific artwork.
ROJA ART LAB is an artist-run, non-profit initiative, which provides a creative arena for artists who are ambitious about their work and open to the challenges of an environment that demands experimentation, cooperation and exchange. We are looking for participants who will engage with local community, investigate and reflect on materials and place and utilize innovative uses of various media.
 Each session typically has 8 to 10 artists participating in the ROJA ART LAB. A series of visitors will be invited to attend throughout the art laboratory to encourage critical debate and dialogue.
Residency provides housing, meals, a communal work-space and materials along with technical support and basic facilities.
The residency culminates in a public celebration, performances and exhibition of individual and collaborative works that have emerged over the time of interacting together for 15 days.
We are very interested in new forms and approaches to working that could potentially change the outcome of site-specificity related to the residency.

Dont miss the applications deadline: 24th of February!!!
More info: