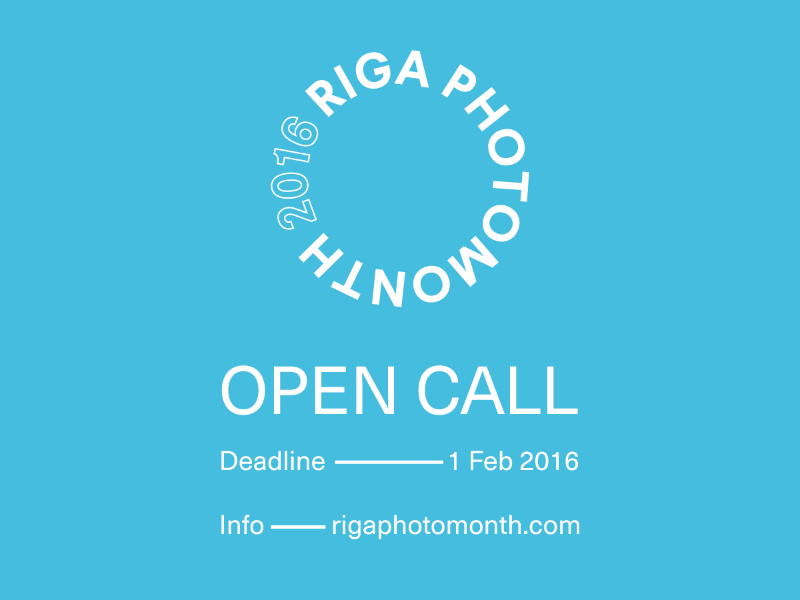 Riga Photomonth in collaboration with JCDecaux announces an open call for entries under the title Territories, Borders and Check-Points. The submitted works will be reviewed by international jury and the selected works will be exhibited throughout the city of Riga during the Photomonth in May 2016, using JCDecaux advertising stands.
In order to bring contemporary photography into the urban environment, Riga Photomonth photography festival invites emerging photographers worldwide to submit existing or create new work that deals with the subject of the exhibition. It is a chance for photographers to share their work with wider audiences in the largest city of the Baltics and participate in one of the main photography events of the region. Photographers are welcome to interpret the subject according to their personal experience. The organizers are open and interested in seeing both deeply personal and private stories as well as critical socio-political narratives about local and global events. The submitted entries will be reviewed by international jury, including, Swedish photographer and curator JH Engström; Salvatore Vitale, editor-in-chief of Swiss photography magazine YET; Andrei Liankevich, photographer and director of the Minsk Month of Photography in Belarus; Louise Clements, artistic director of the most prominent British photography festival FORMAT; Rui Prata, director of HOP Helsinki Photography Festival; Andrei Bezukladnikov, editor of Russian online journal photographer.ru; as well as Jelena Brokane, JCDecaux Latvia CEO. The submissions are open on the festival website www.rigaphotomonth.com through 1 February 2016. The selected works will be on display in the urban environment during Riga Photomonth 2016 in May.
Riga Photomonth is a bi-annual festival that first took place in 2014, running a challenging programme also in the off-years. The festival aims to turn Riga into an international meeting platform ensuring networking opportunities among Nordic, Baltic and East European photographers. Riga Photomonth 2016 is organized by non-profit organizations Riga Photomonth, the ISSP and FK Magazine, as well as other partners in Latvia and internationally.