After six years of successful work, AV17 gallery relocates to the central part of the city – more spacious premises, allowing it to expand its activity and attract a larger audience.
From the beginning of its activity AV17 gallery has called attention to Lithuanian and foreign artists, representing such art forms as contemporary sculpture, installation and object art. After moving to the new premises (Totoriu str. 5), the gallery will continue to develop similar projects as well as present exhibitions of photo and video art. Activity will be joined by various educational sessions such as lectures on contemporary art, meetings, artist-lead workshops, master-classes, etc. One of the most important principles of the operation of the gallery – a cooperation both with famous today's artists from Lithuania and other countries as well as young ones, who are beginning to come into notice – will remain a priority. This autumn, the gallery will already showcase works of Katrina Neiburga and Andris Eglitis, representatives of Latvia at the 56th Venice biennale, as well as young German authors Yasmin Alt and Kai Franz. It will also continue the traditional international exhibitions exchange projects, whereby Lithuanian artists are presented and popularized in other countries just as foreign authors have a possibility to exhibit their artworks in Lithuania. Gallery will not be limited solely to exhibitions in its new premises, but will continue to expand opportunities for cooperation with other artistic initiatives abroad and in Lithuania, and will continue to look for new ways to present the artists. AV17 will also develop its activity outside of the gallery, by presenting contemporary art in unusual locations and in the spaces lacking of it.
Rimantas Milkintas, an artist who cooperates with the gallery from the date of its foundation, will take part in the opening of the new AV17 premises. This artist is actively working in the art field in Lithuania and abroad from 2003, and has obtained prestigious awards in Lithuania and other countries many times. In 2011 "ARTVILNIUS'11" international contemporary art fair the artist has received an award for sculptural image in the exhibition space. R. Milkintas's work can be distinguished by its clear aesthetics, resembling the modernist style tradition, elegance of forms and lines, integrity of materials and theme. Guided by the principle that an artist is a reflection of his day, in his work R. Milkintas expresses actualities and ideas of his time.
On the occasion of the opening visitors will be invited to see R. Milkintas's exhibition "Almost noon". This exhibition is a conceptual review of the artist's experience and development of his creative ideas. "Almost noon". will retrospectively present artist's legacy by recently created works. The new AV17 gallery premises will be filled with artist's sculptural installations, which author associates with certain words, expressing a specific time and period. The artist used these words during the creative process and showed the spirit of our times, excess of information and fast-paced life, when we are always in a hurry, yet we are always late. In his exhibition works, R. Milkintas uses lingual grounds of the past, present and future, which reflect either the stages of creation or the paces of life, common to humanity. Used in the most of presented works, steel becomes a specific symbol of artistic maturity and stability.
Symbolically "Almost noon". will invite visitors to see the exhibition at noon (from 1 pm), while its official opening will take place in the evening (September 7, 6 pm) during "Vilnius gallery weekend".
This exhibition will also be a symbolic beginning for a new space, new time and period of the AV17 gallery.
Rimantas Milkintas's exhibition open until October 5th.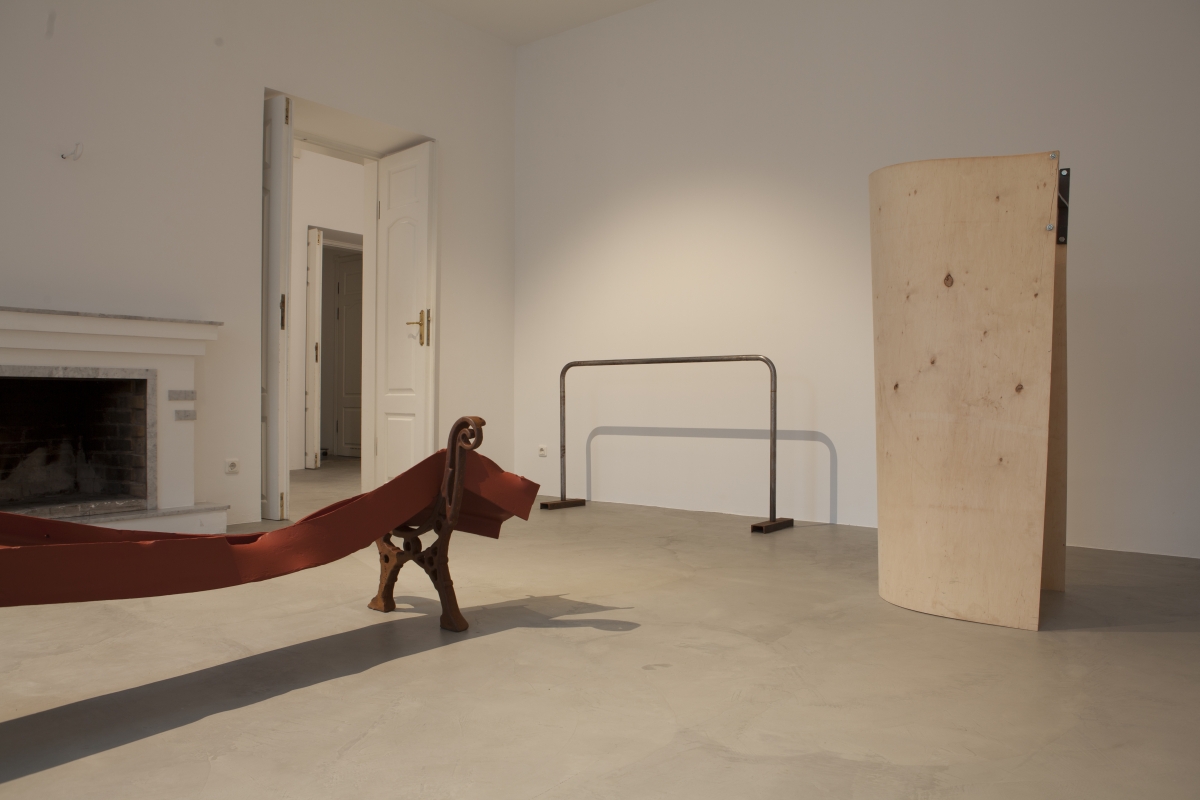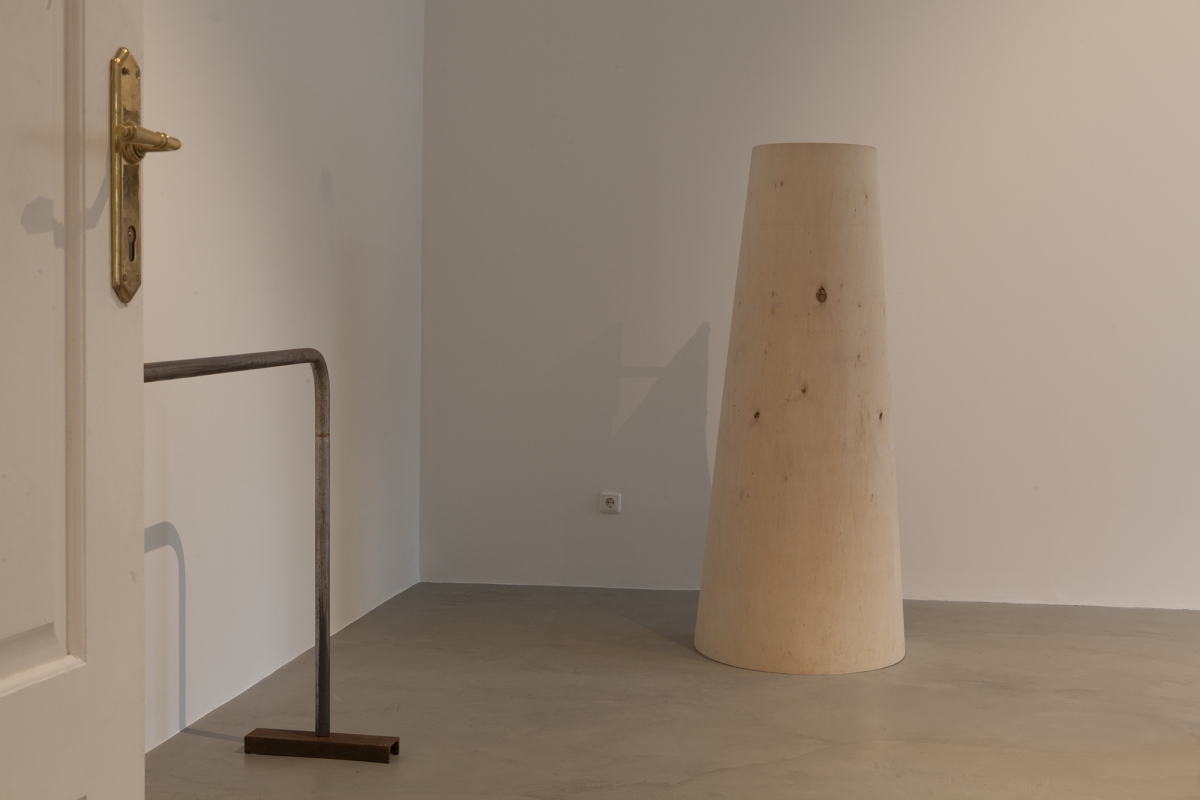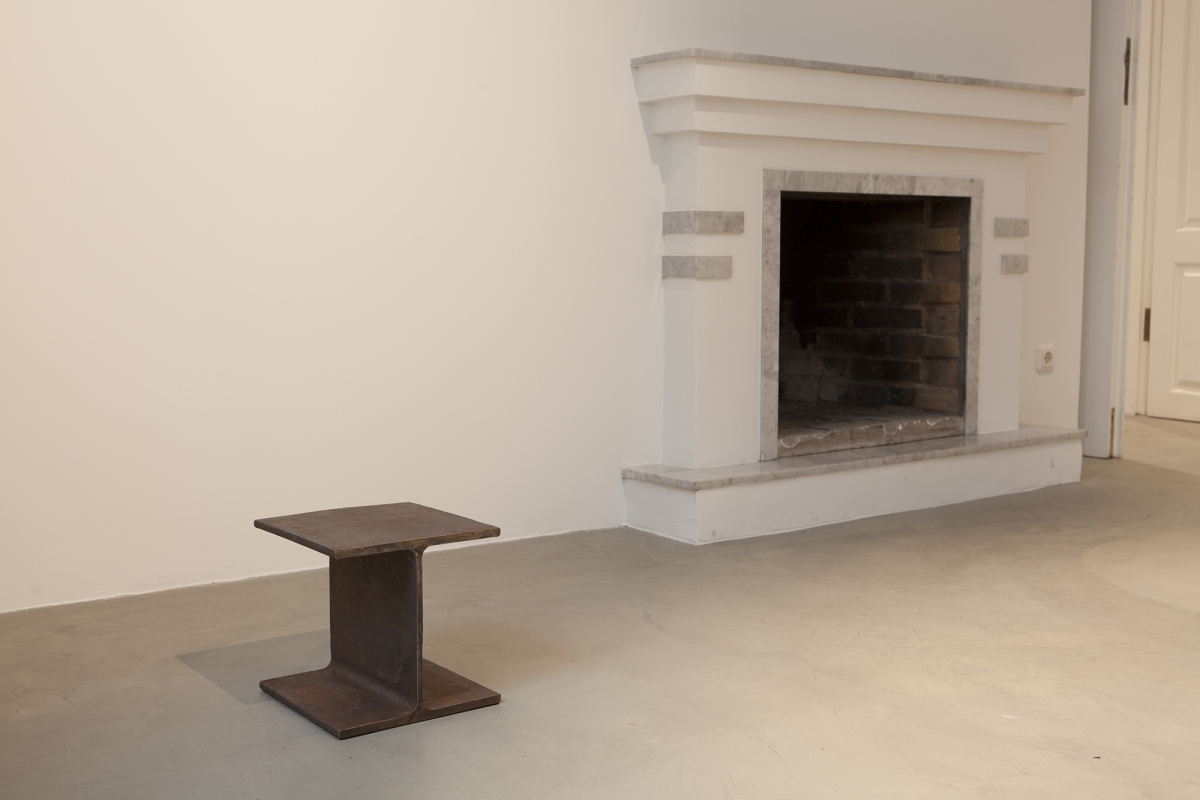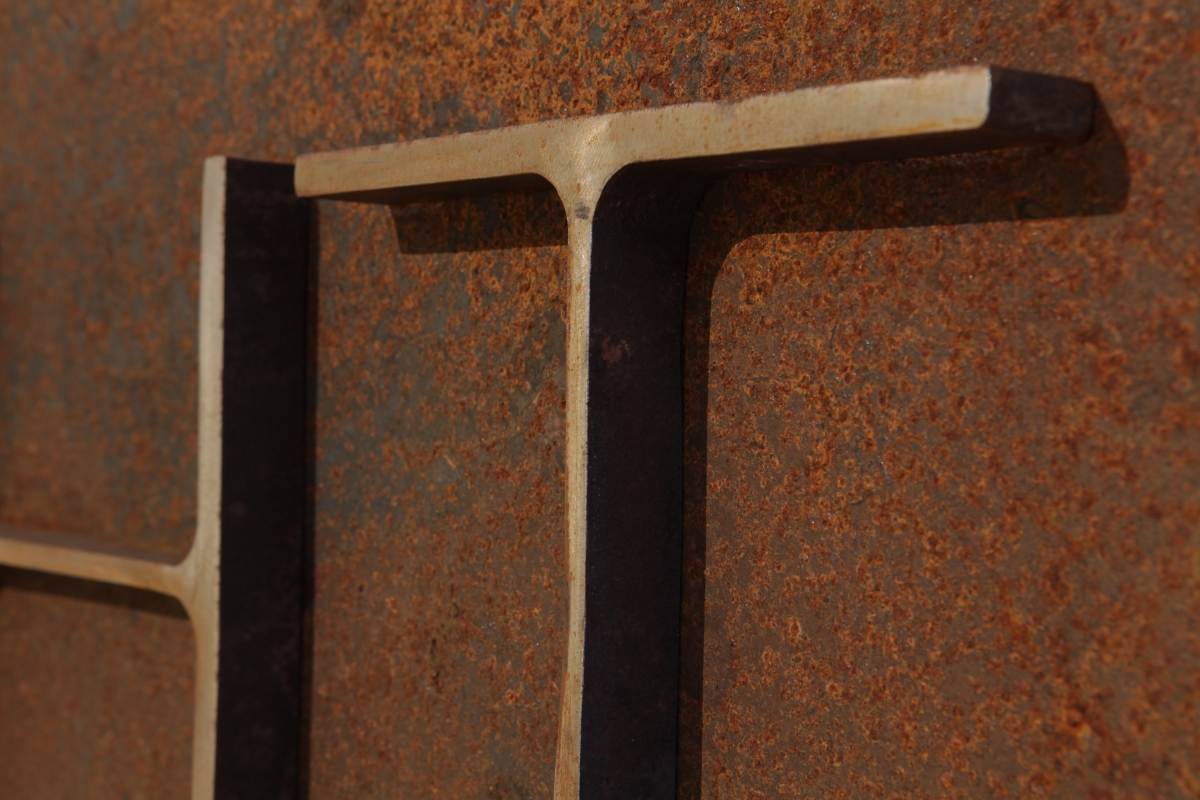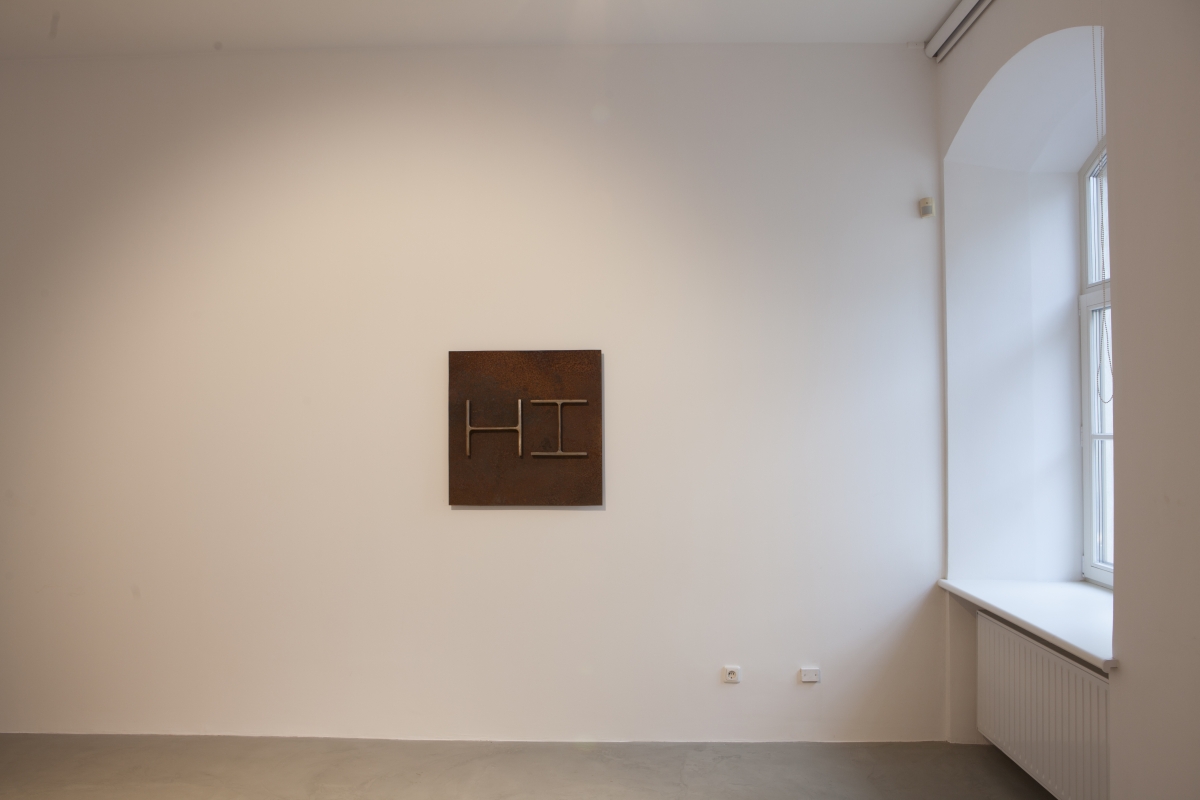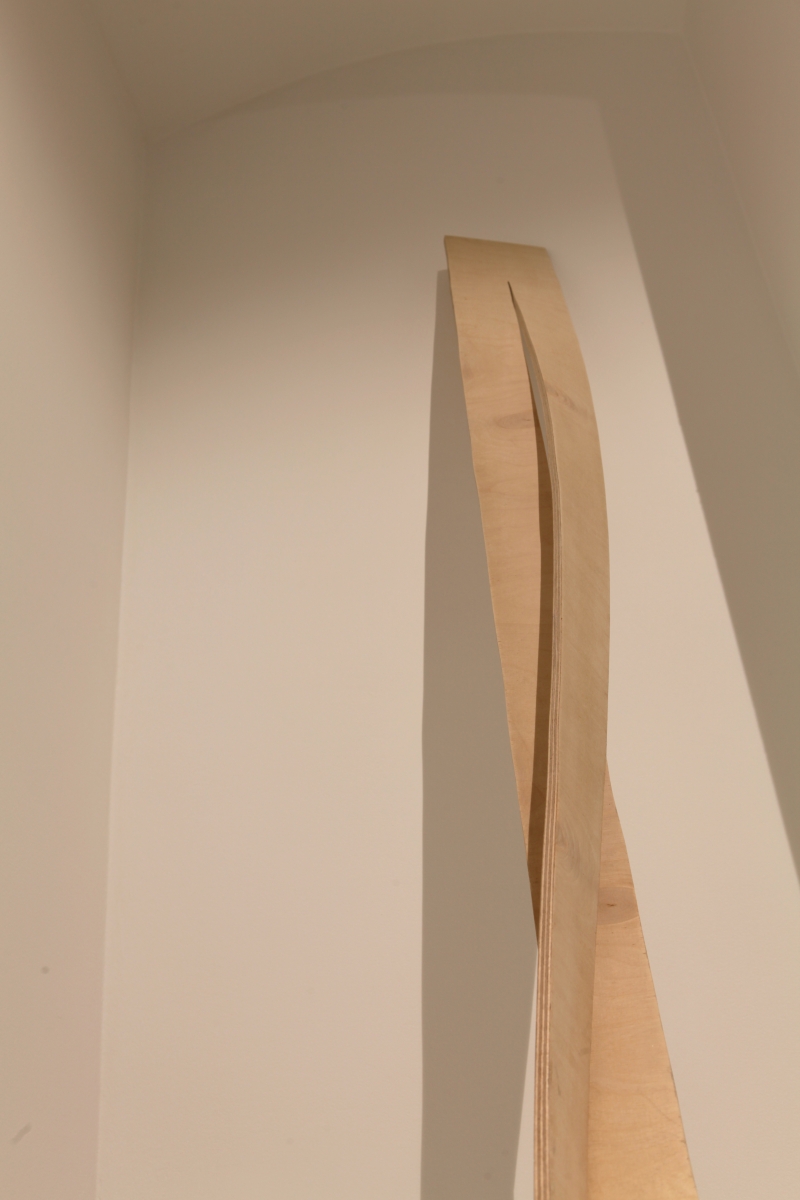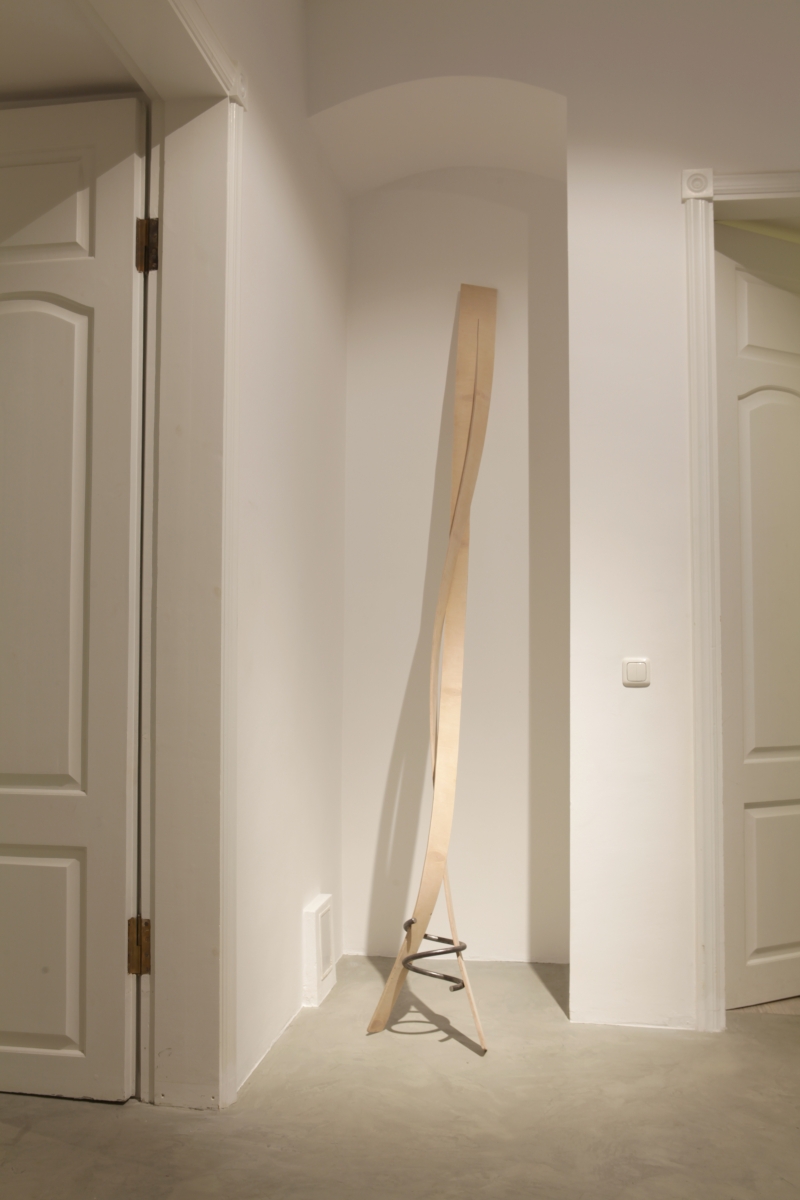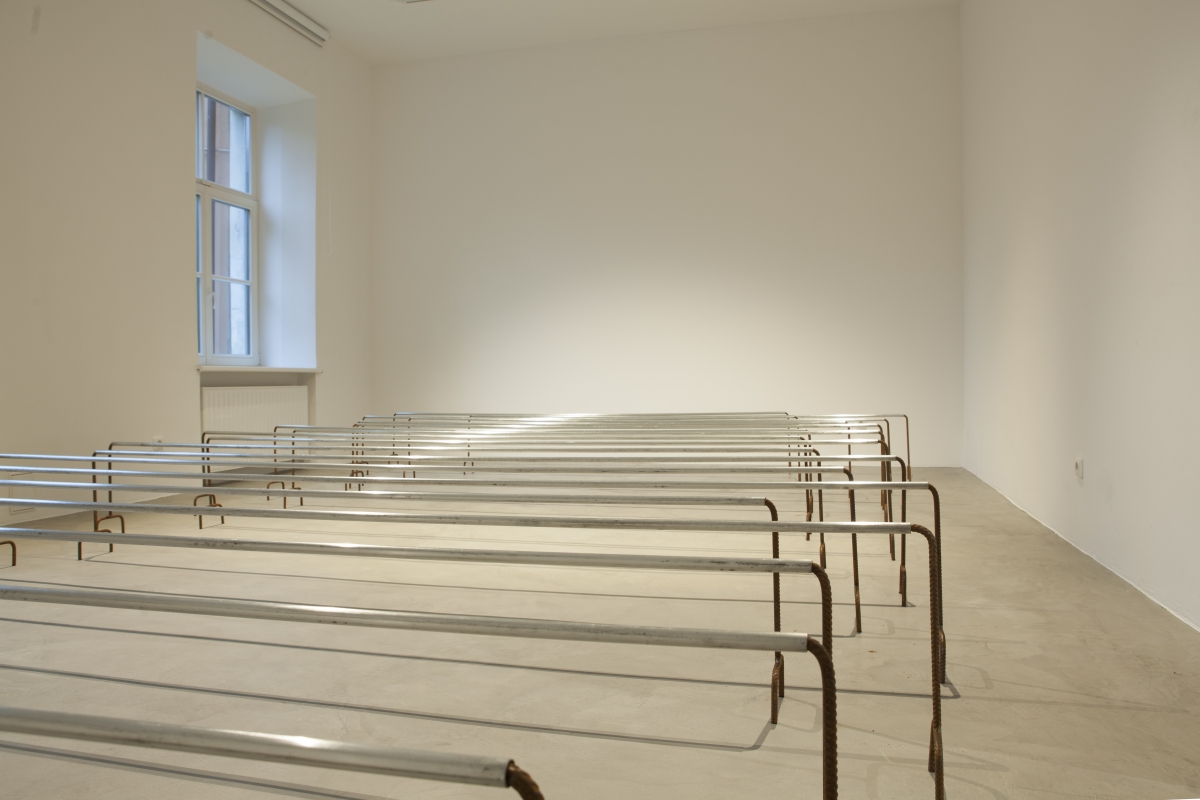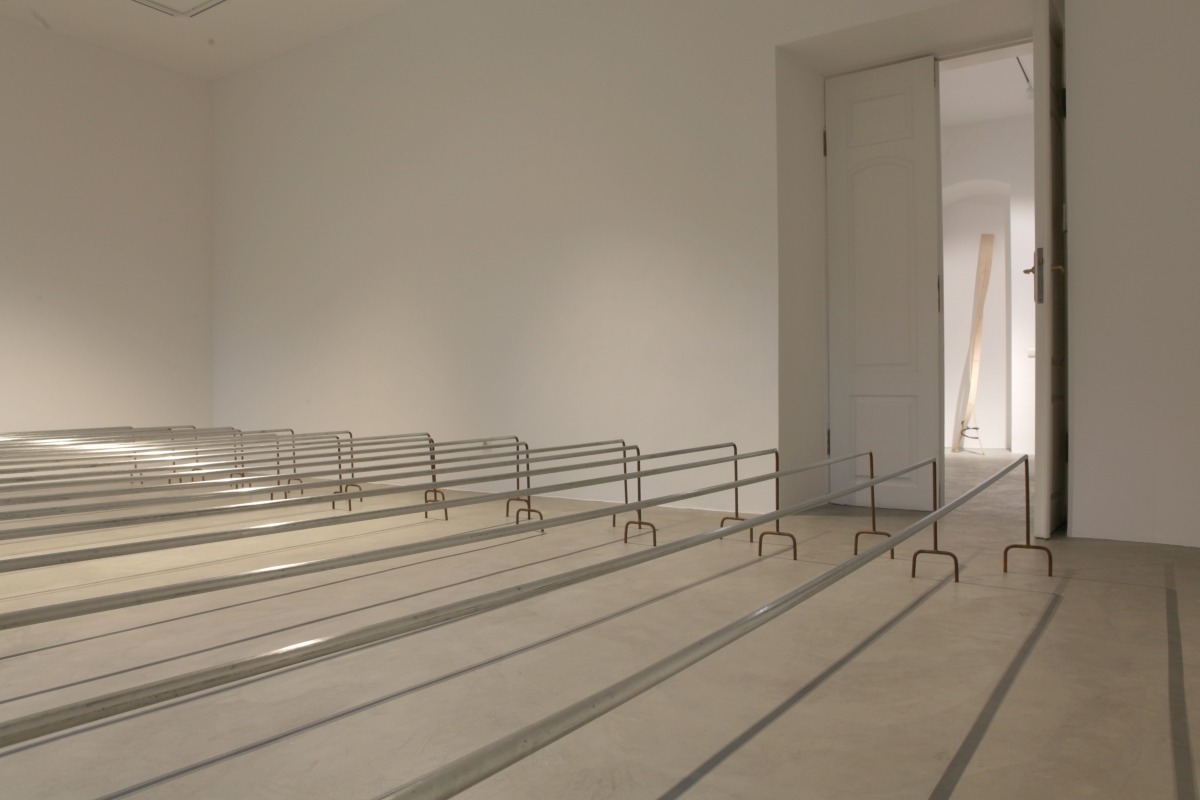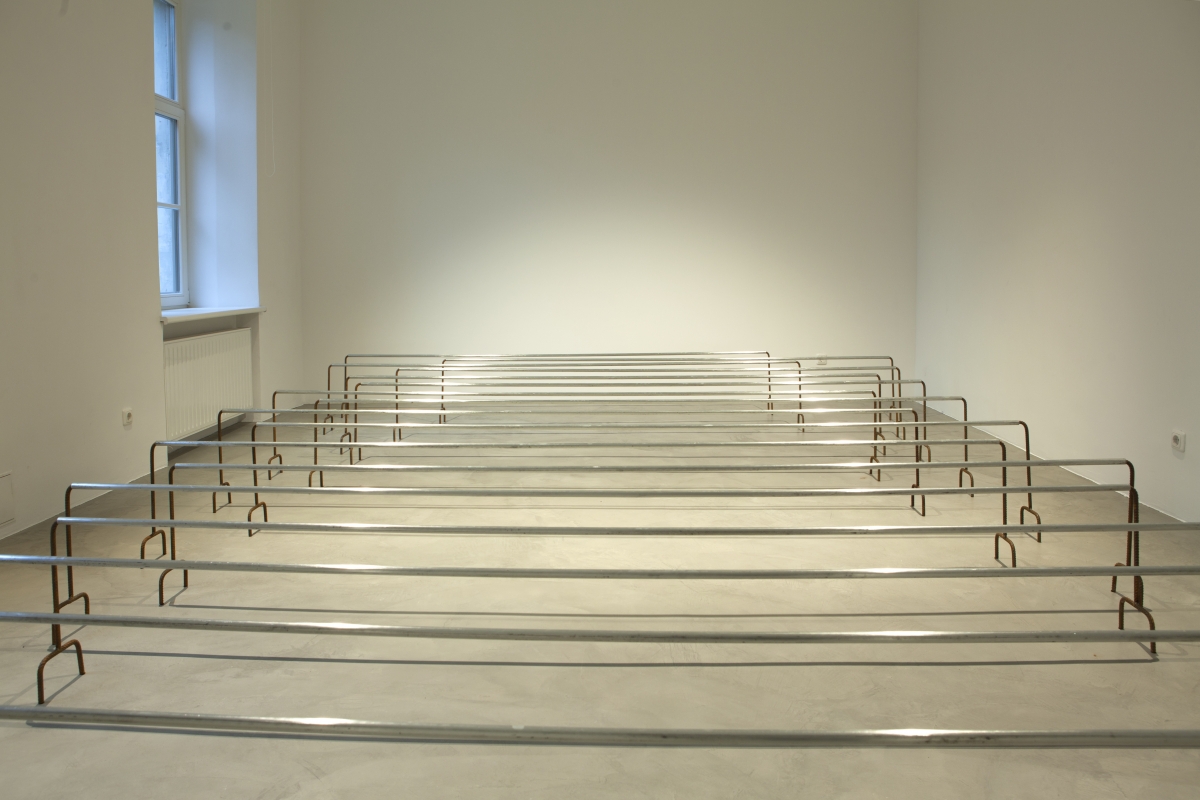 Photography: AV17 gallery