Gut House on the Print Level
Evita Vasiļjeva
October 26 – November 27 2016

The Amsterdam-based Latvian artist's Evita Vasiļjeva's solo-exhibition Gut House on the Print Level comprises robust and fragile, seemingly moving, sculptures that have been carried over from the studio to the exhibition space, among them information disseminating devices cast in plaster, large scale prints, metal wickerwork article and pieces inspired by car interior rubber floor mats.
Evita Vasiļjeva (born in 1985) is a Netherlands-based Latvian artist. Graduated from the Fine Arts program at the Amsterdam Gerrit Rietveld Academie (in 2012), worked at the artist residency De Ateliers (2014-2016), Amsterdam. Latest solo-exhibitions: Nothing Lost, Nothing Found, Gallery 427, Riga (2016); Form X, V240, Amsterdam (2016) and Parallel to Vertical, kim? Contemporary Arts Centre, Riga (2013); group exhibitions: Potlach, De Ateliers graduate exhibition, Amsterdam (2016); A Bigger Peace, a Smaller Peace, the Latvian Museum of Railway History in Riga (2015); Lily's Pool, Art in General, New York (2015), New Participants, De Ateliers, Amsterdam (2014), Aspen-Kemmern, kim? Contemporary Art Centre, Riga (2014); Vortex, Project Space Garage, Moscow (2014), NF Presents: from A to Be to SEE to D, kim? Contemporary Art Centre, Riga (2014), Monograms, Vita Kuben Gallery, Umeå (2014); Indian Summer, Gallery Fons Welters, Amsterdam (2013).
Acknowledgements: Sarah Boulton, Marta Trektere, Arita Varzinska, Zane Onckule, Kaspars Groševs, Diāna Strēle, Jana Kaļgajeva, Aleksandrs Vasiļjevs, Mārtiņš Locs, Artūrs Vīksna, Jānis Kārkliņš, Dita Birkenšteina, Edgars Murāns, VKKF, De Ateliers 
Supported by patrons NP Properties, Vita Liberte and Māris Martinsons, Ministry of Culture, VKKF, Rīgas dome (Rīga City Council), LIVE RīGA, Krassky, Knauf, Caparol, VKN, Rīgas Laiks, Radio SWH, Veto Magazine, Satori, Rīga TV24,Echo Gone Wrong, Arterritory, ABSOLUT, Birzī, Valmiermuiža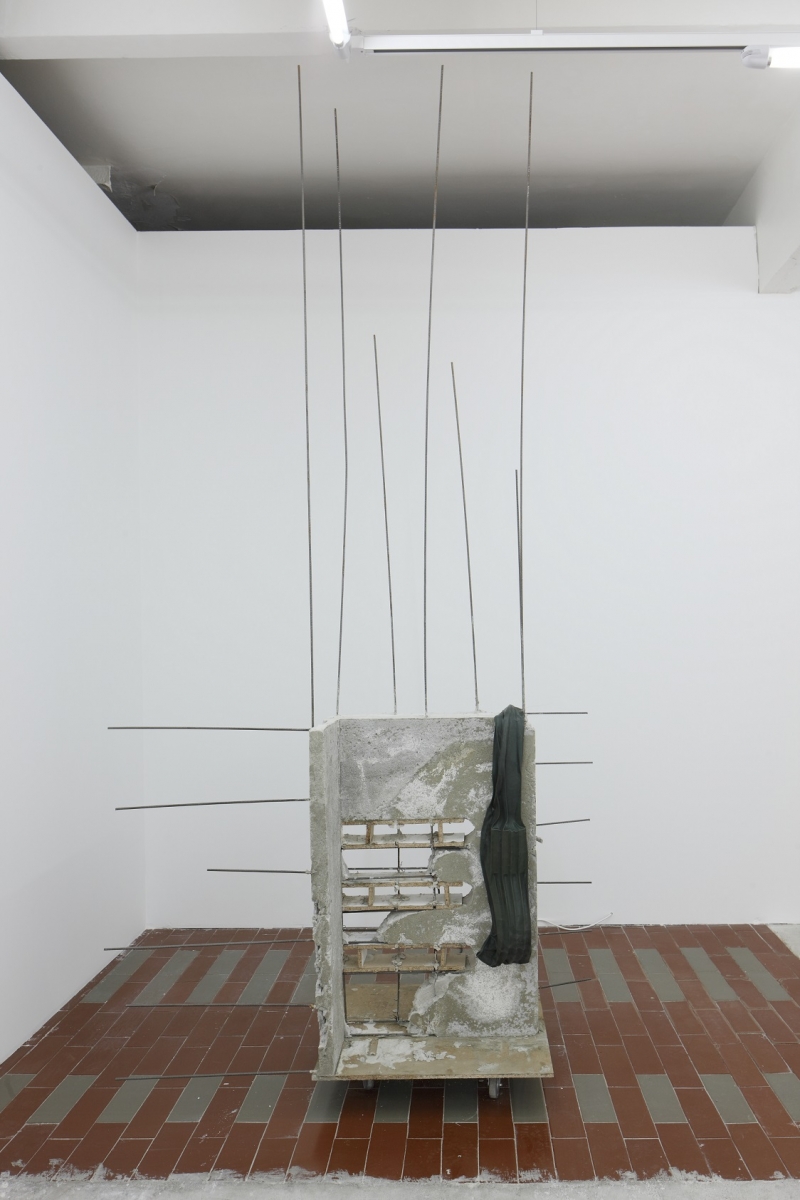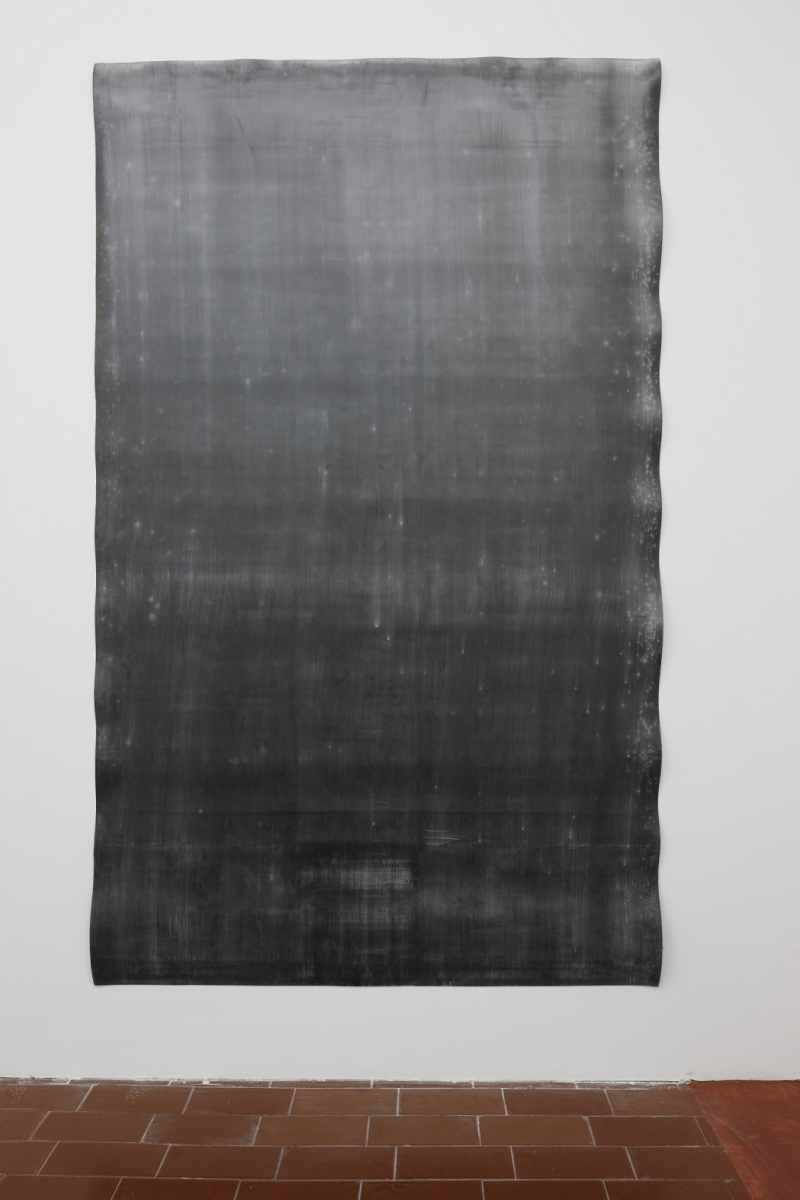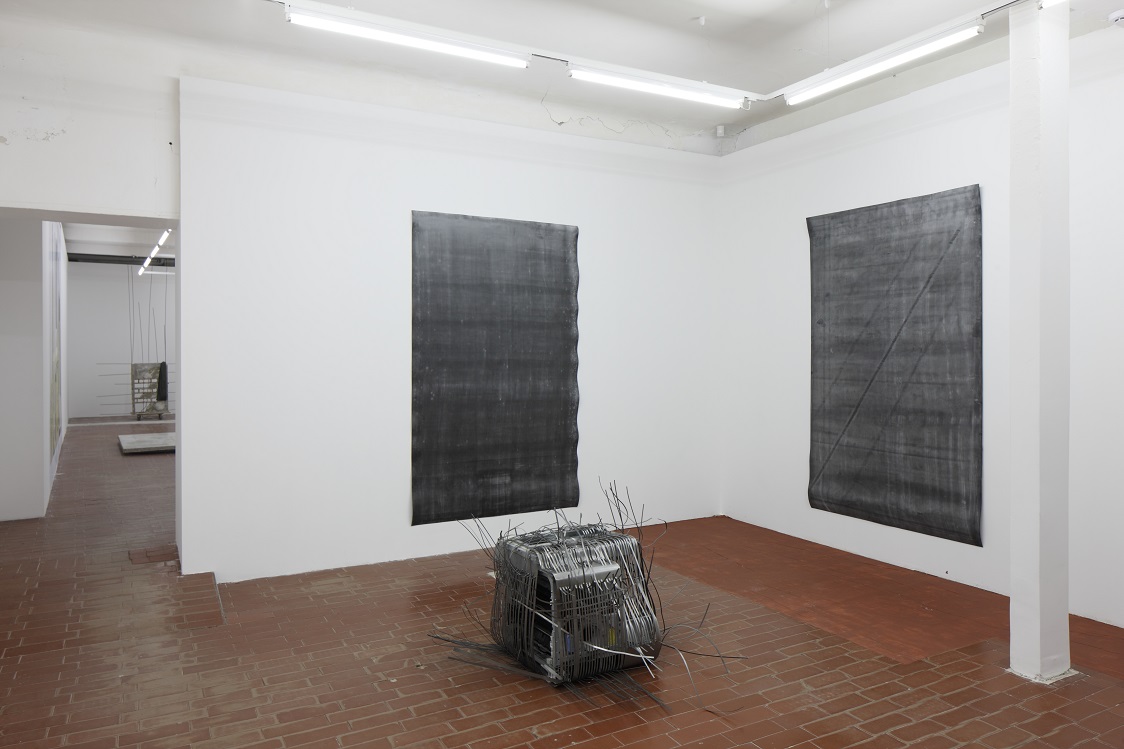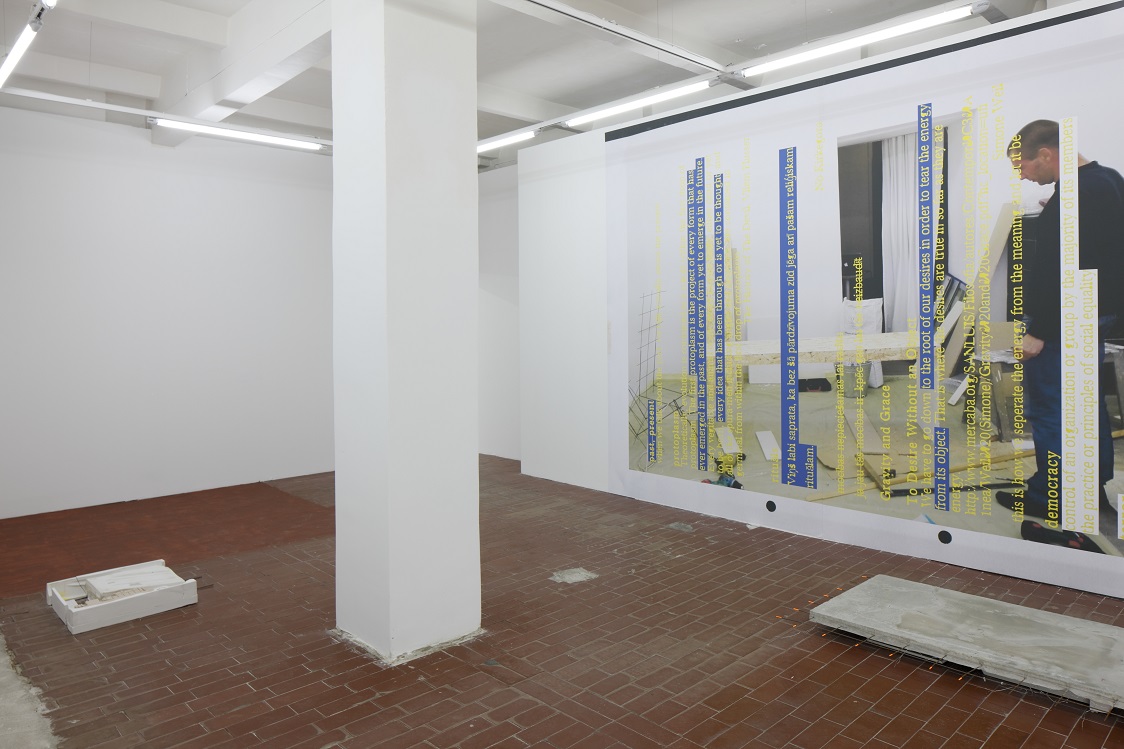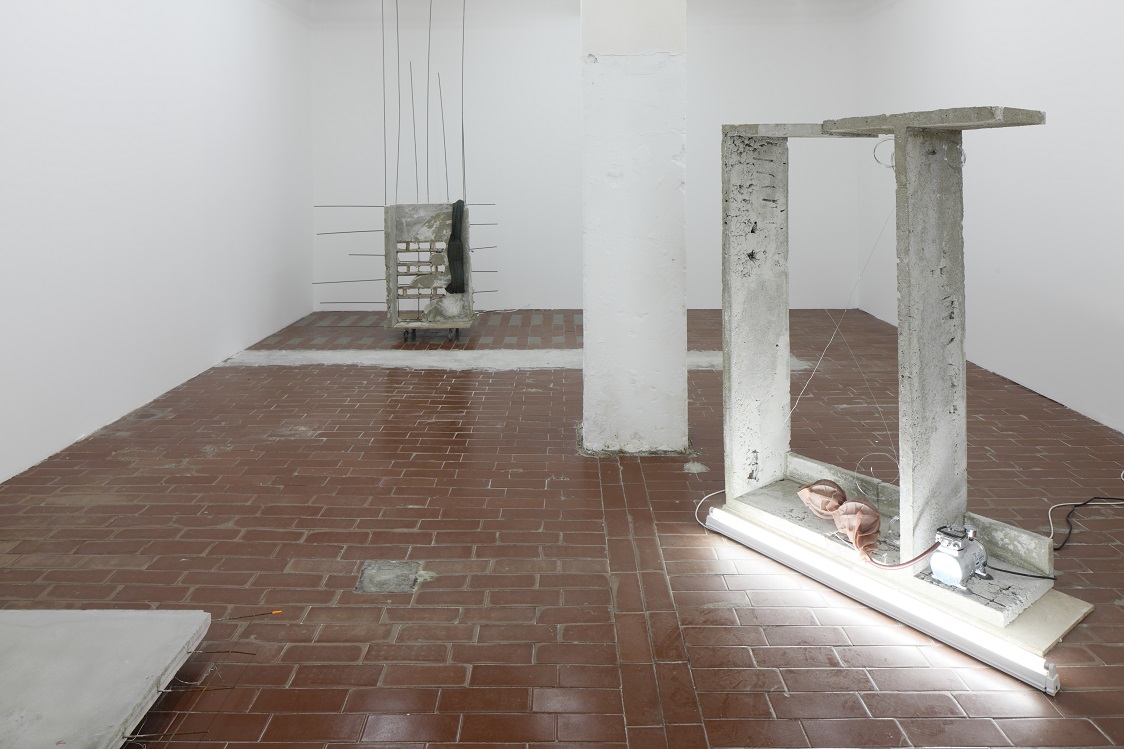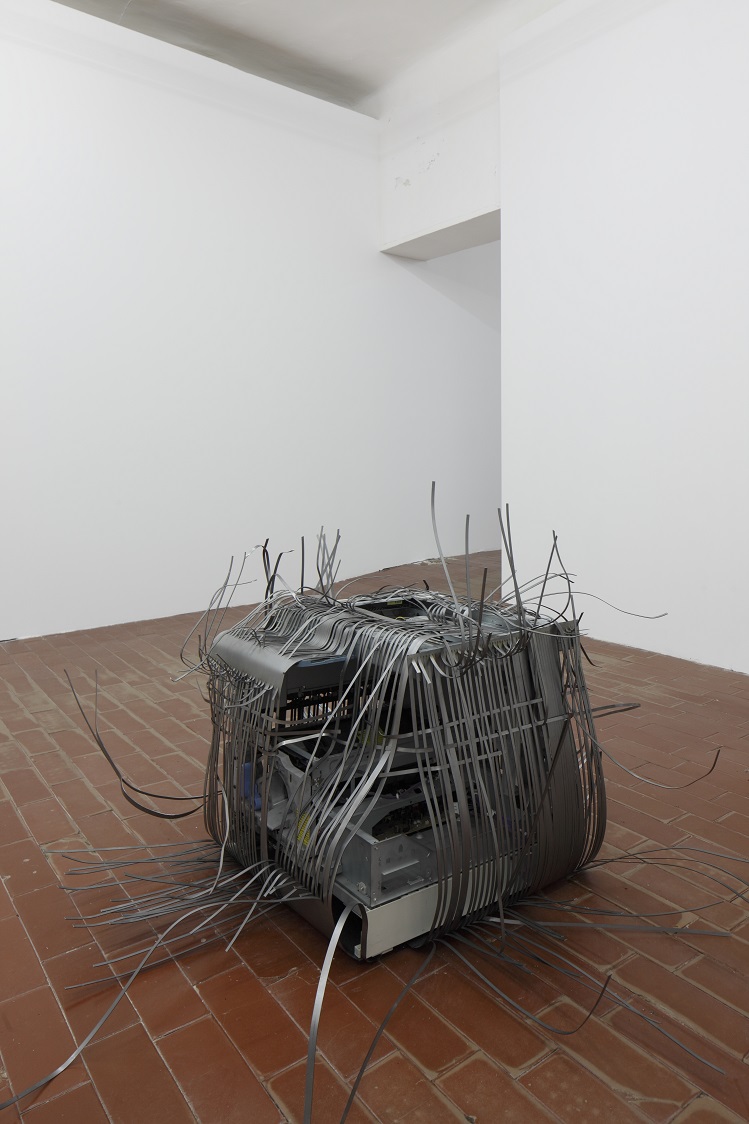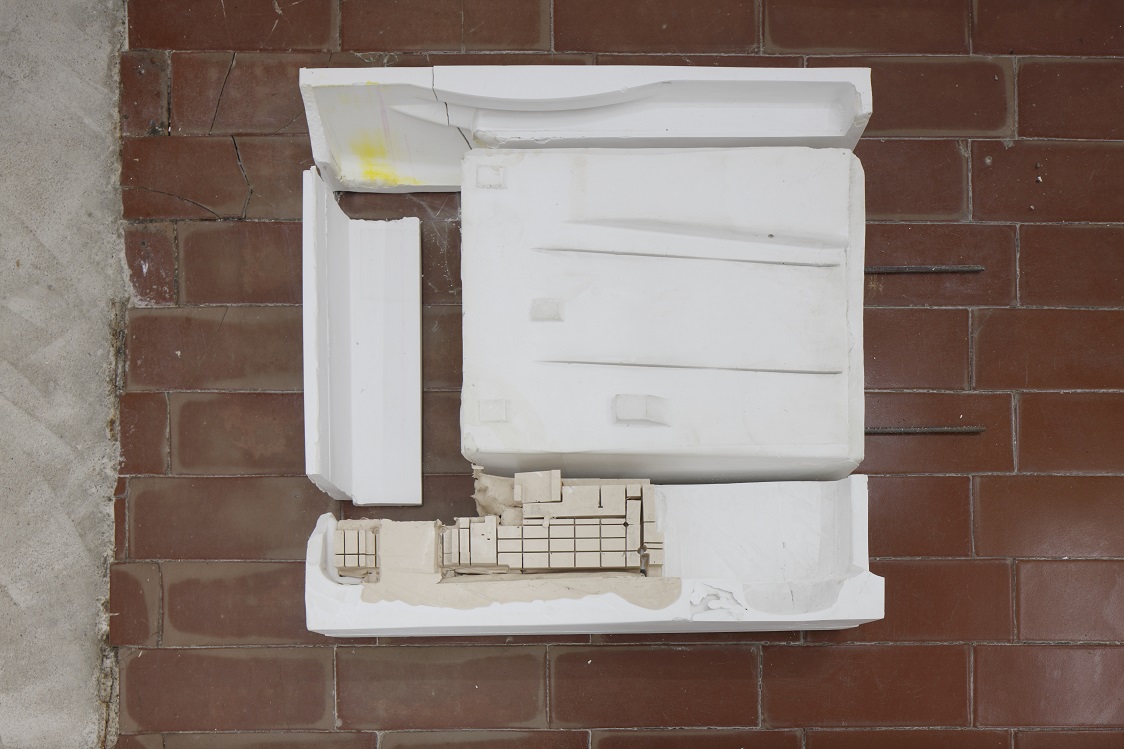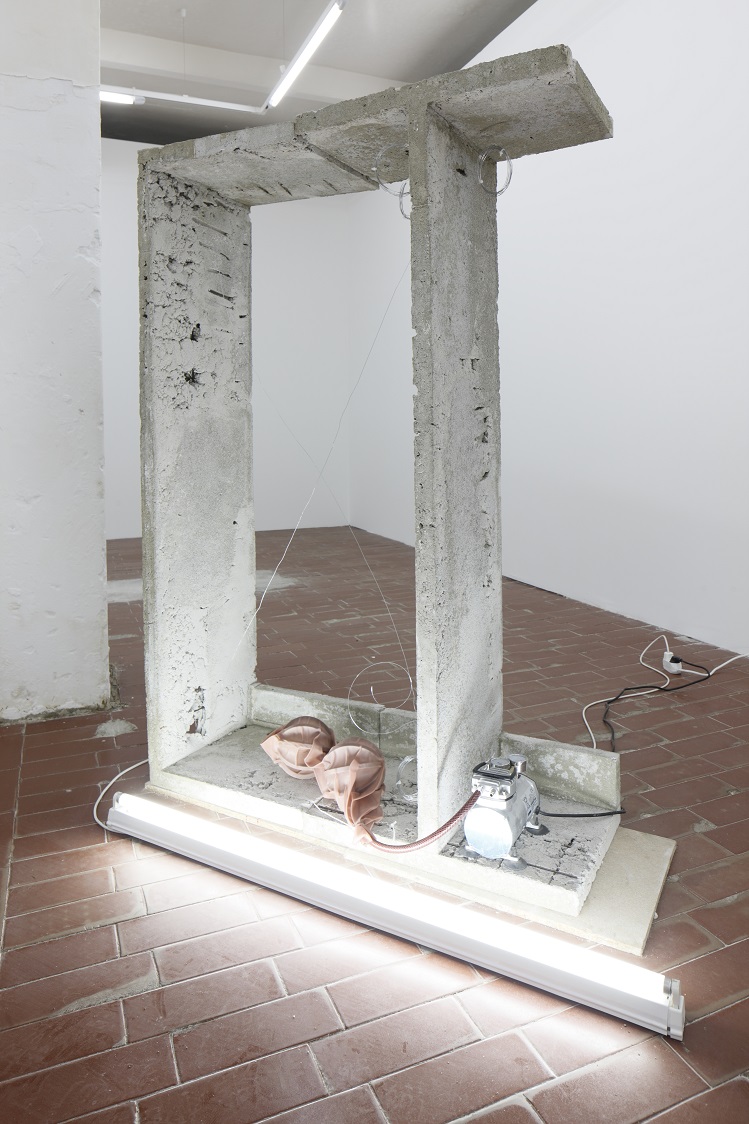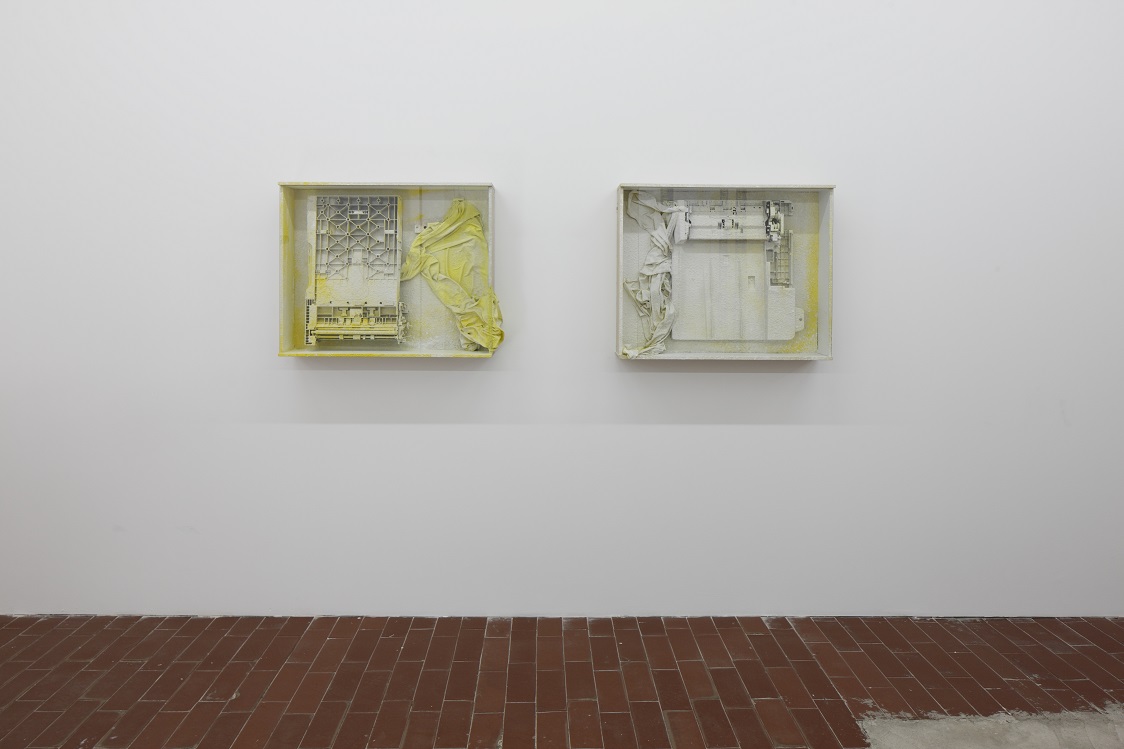 Photography: Ansis Starks
Waiting for the Next Minute
Jānis Dzirnieks
October 26 – November 27 2016
The exhibition is created as installation, which advances with every visitor. A vector graphic – paths and anchor points that assemble by the influence of the artist's experienced events – is at the core of the work. Colour usage symbolizes some specific person and stylized hangers point to this person's framework, while owing water should be accepted as the artist's daily stroll in the direction of the tram, and so on.
Jānis Dzirnieks is the first OPEN kim? CALL winner. OPEN kim? CALL began in June 2016, it is aimed at promoting the development of Latvian contemporary art, its a liated processes, and no less important – its visibility. kim? facilitates the arrangement of necessary preconditions and support for the successful implementation of an event for an artist(-s) and/or curator(-s) from Latvia whose creative practice spans less than ve years. With OPEN kim? CALL the organization opens its doors for regular new author – artist, curator, collective etc. – expressions, providing assistance within an opportunity to create a new body of work, curate an exhibition, issue publications, realize performances and others.
Jānis Dzirnieks (born in 1992) is studying in the Bachelor's program at the Art Academy of Latvia, majoring in Visual Communications. He also studied at the Universität der Künste in Berlin for a year. Since 2013, he has been actively participating in the development of illustration projects, drawing illustrations for Popper Publishing publications and exhibitions. He has participated in a number of group exhibitions at the following galleries: Zwitischer Maschine, Berlin, Maloinoji6, Vilnius, La Escocesa, Barcelona, Deutsches Haus New York, galleries 427 and Alma, in Riga, the National Library of Latvia exhibition halls and others. Dzirnieks is part of the artist association 3/8, within which he has had two exhibitions X kg (2016) at the 427 gallery and  / (2015) at RIXC media space. In collaboration with Evelīna Deičmane and Kate Krolle, he has also designed scenography for the Dirty Deal Teatro show Mēness dārzā (trans. from Latvian "In the Moon's Garden") (2014).
Supported by patrons NP Properties, Vita Liberte and Māris Martinsons, Ministry of Culture, VKKF, Rīgas dome (Rīga City Council), LIVE RīGA, Krassky, Knauf, Caparol, VKN, Rīgas Laiks, Radio SWH, Veto Magazine, Satori, Rīga TV24, Echo Gone Wrong, Arterritory, ABSOLUT, Birzī, Valmiermuiža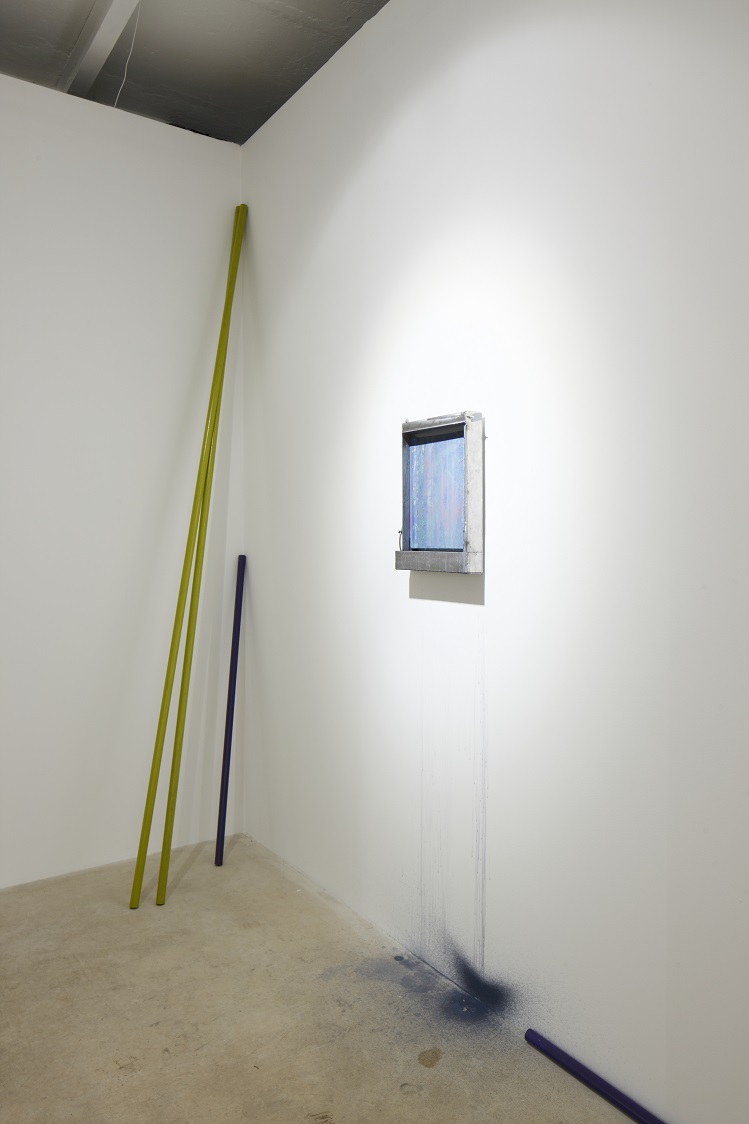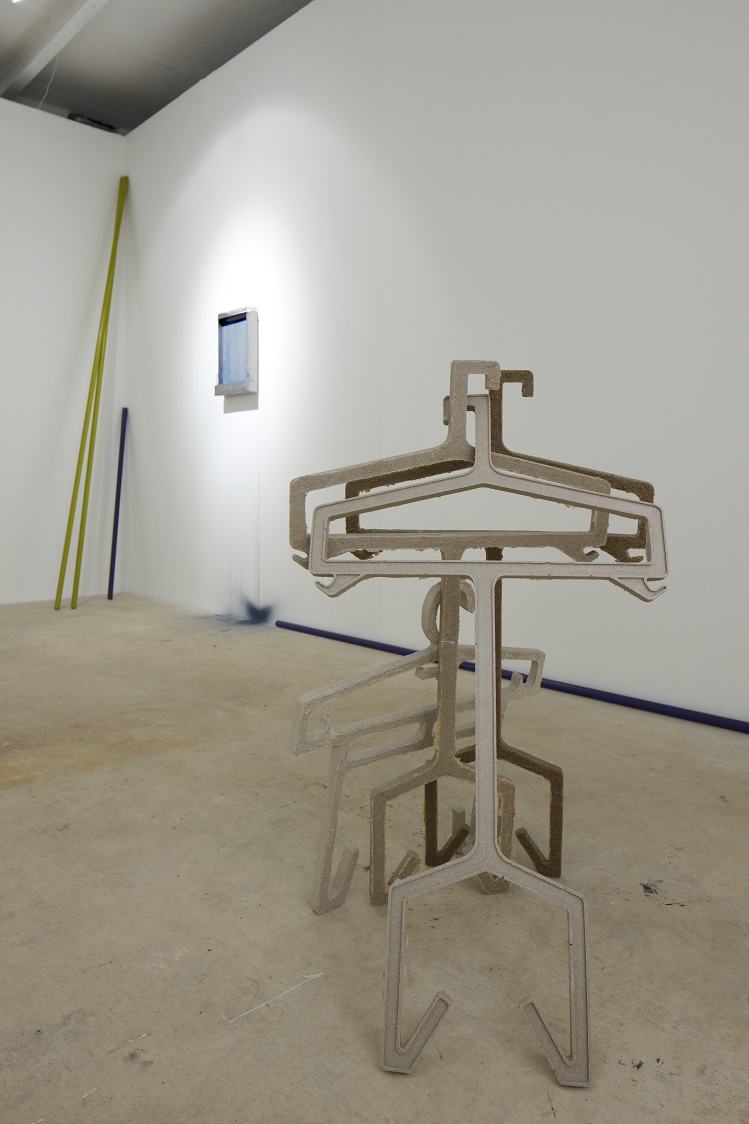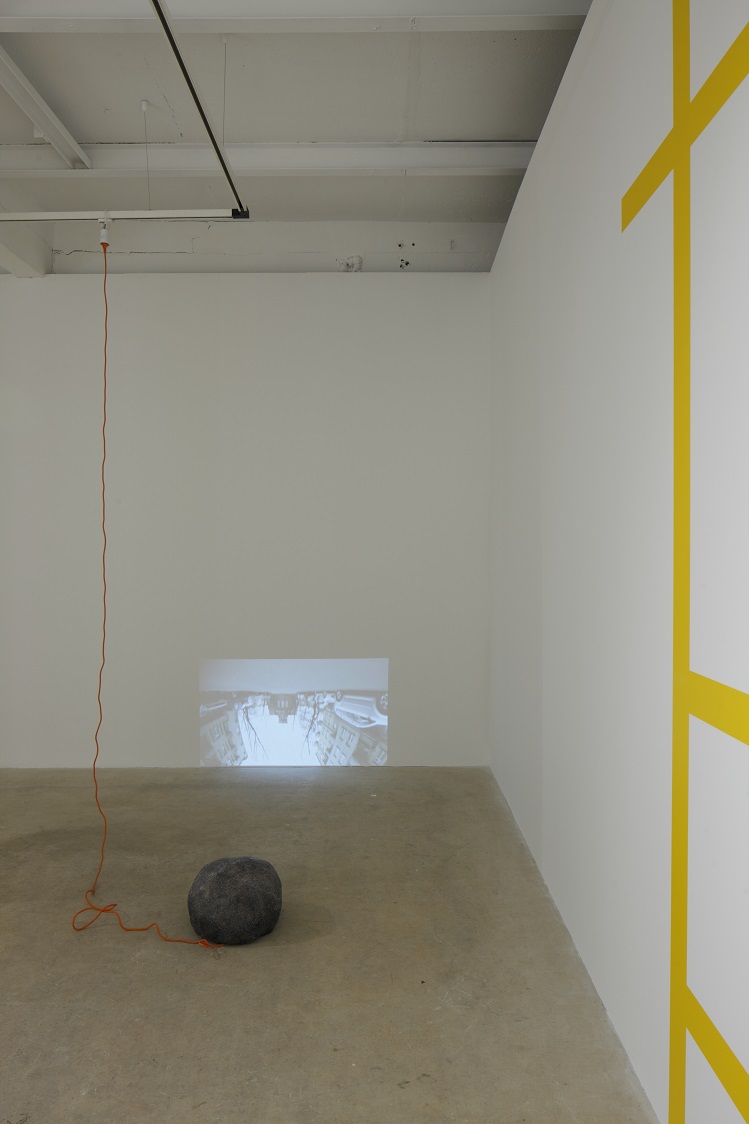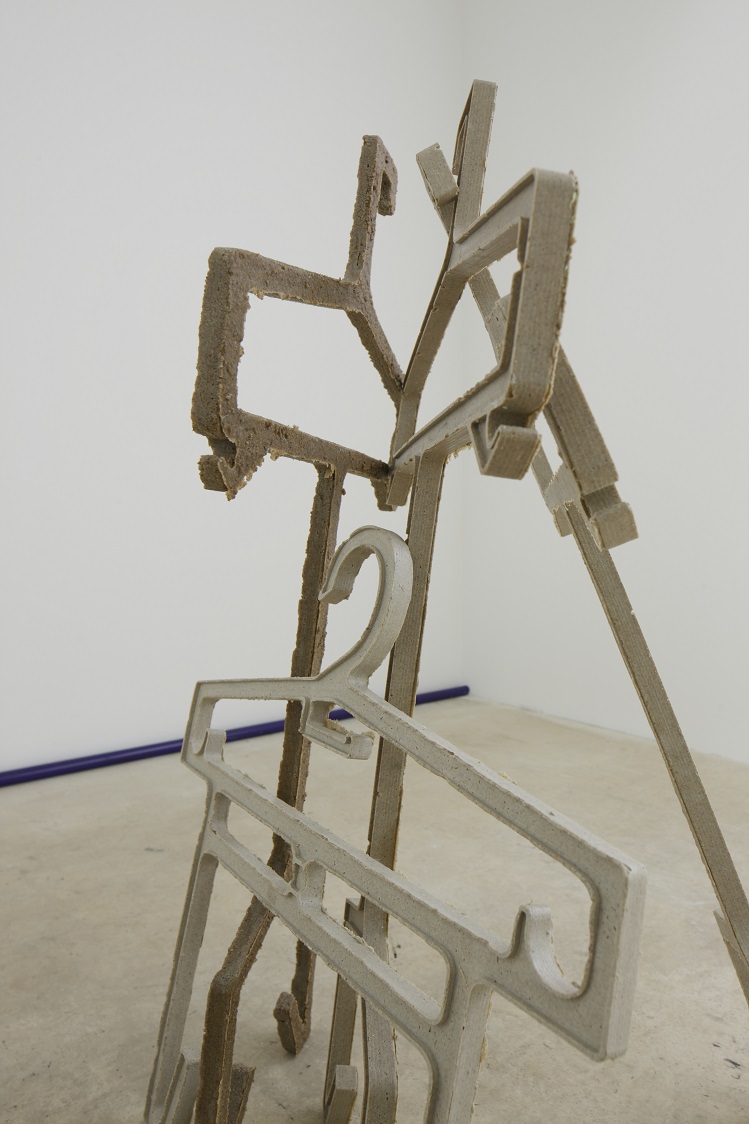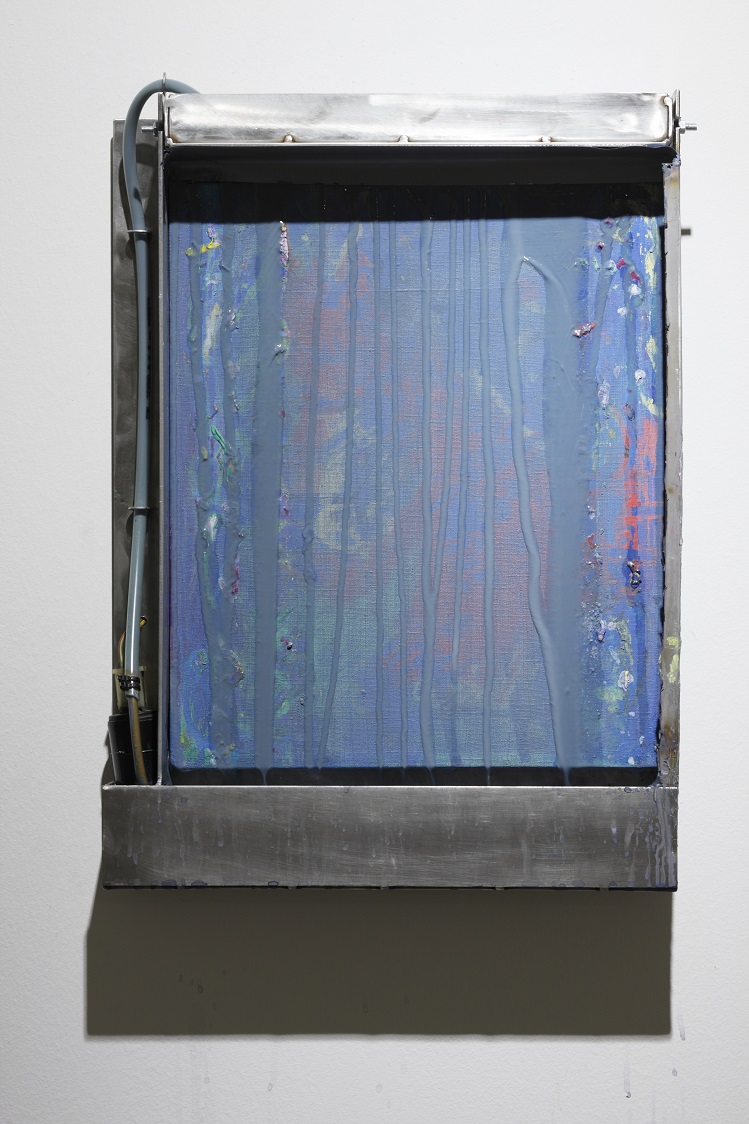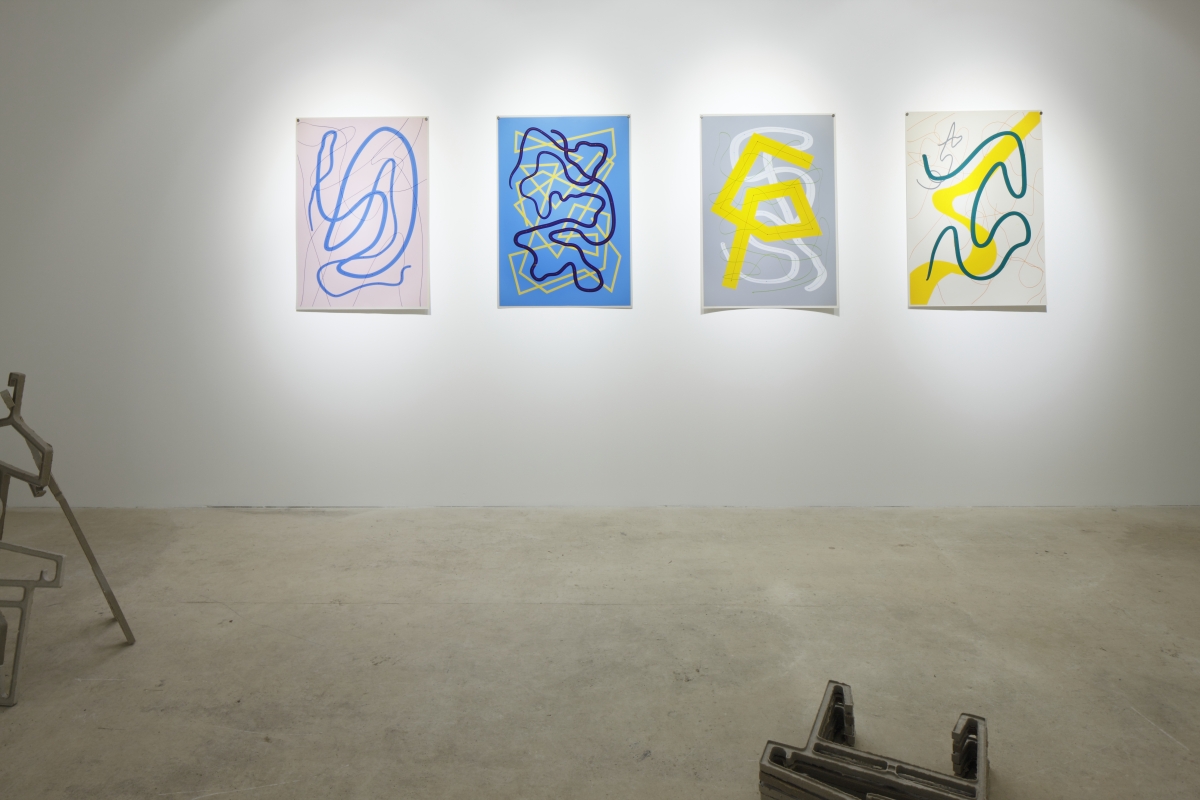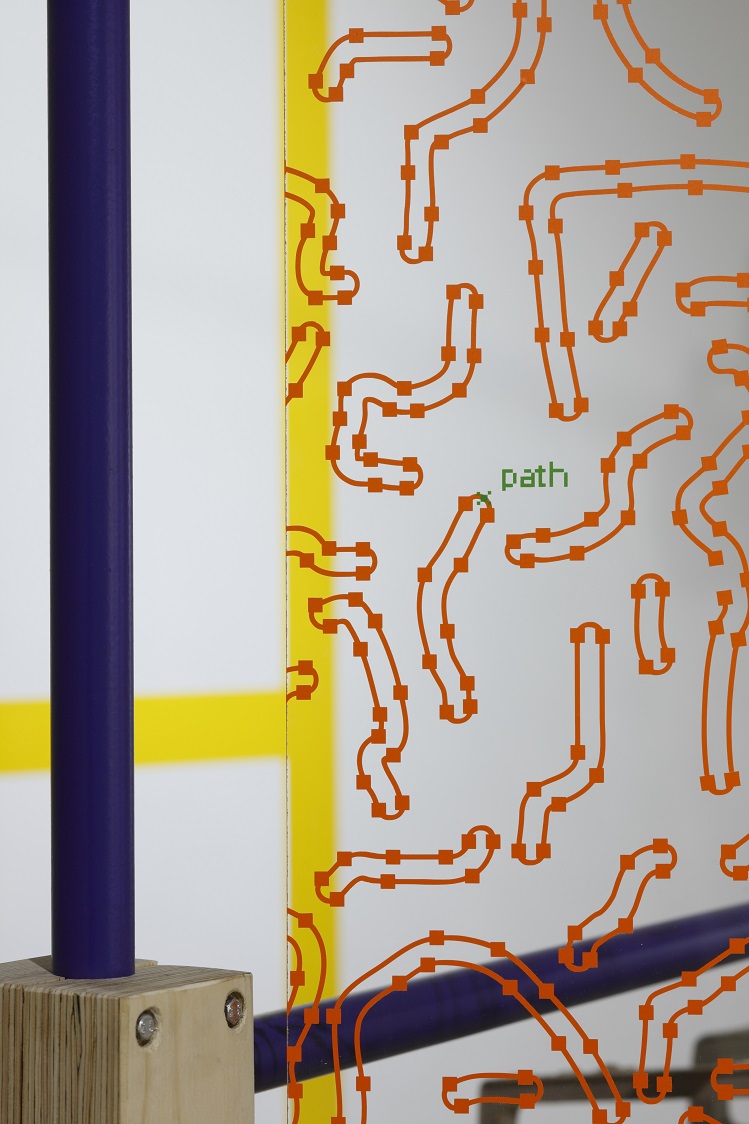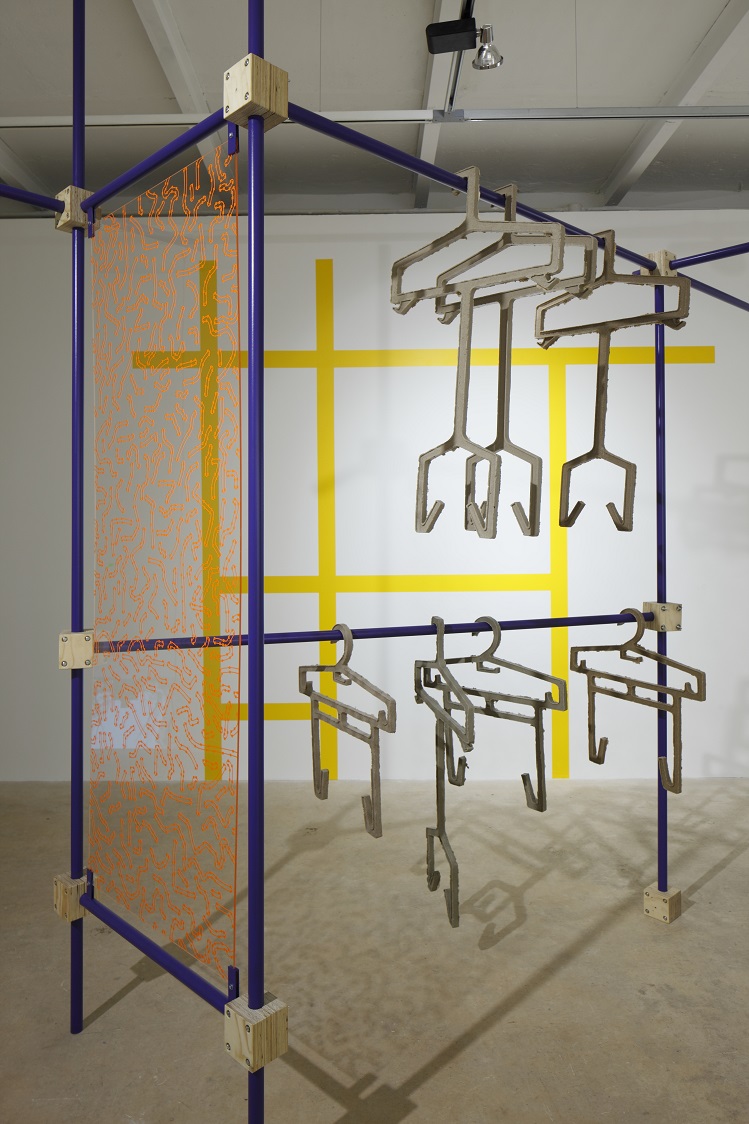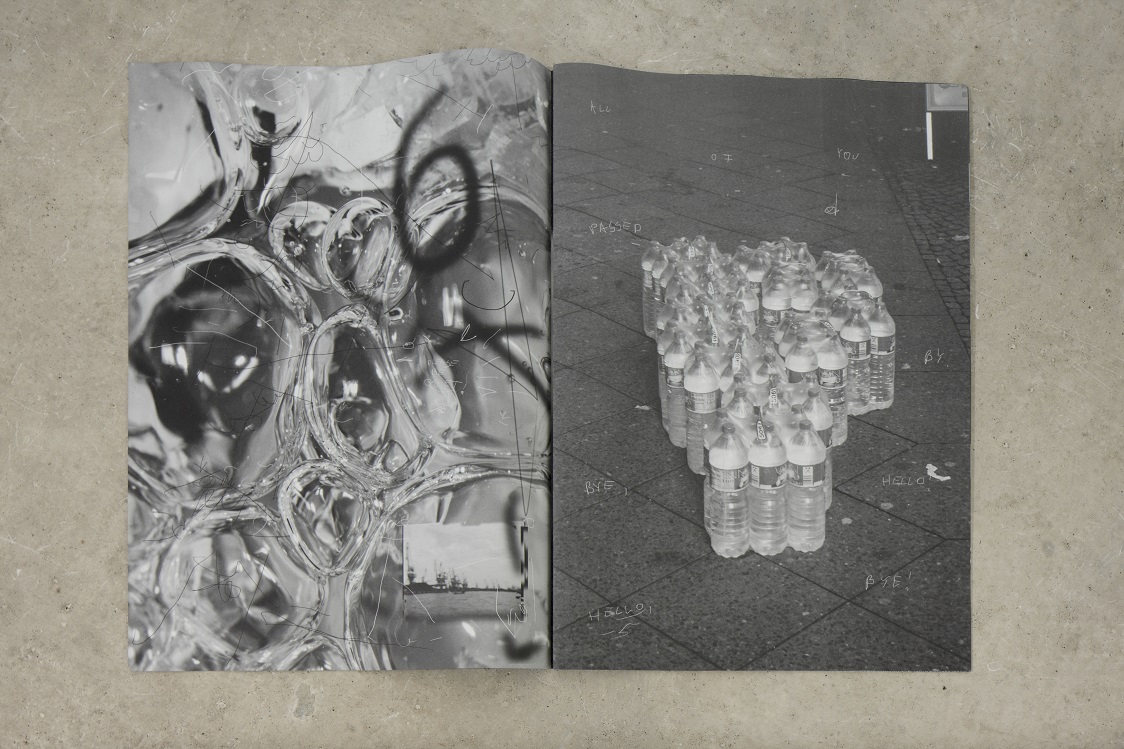 Photography: Ansis Starks