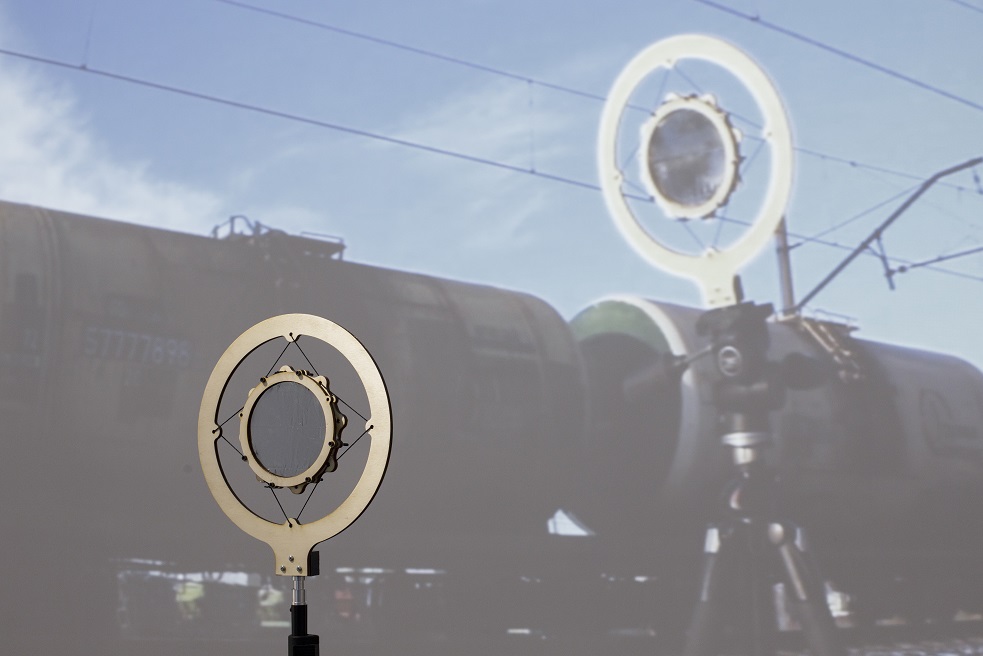 'Light Works' is an artistic research in the world of technology with an attempt to hack, understand and expose it. The light in the artworks is used as a physical phenomenon, information carrier and the main motive, inviting to think about what can be found behind the blue screens – inside the black boxes.
Paula Vītola believes that we consider the technology too self-evident yet unacquainted at the same time, and this is the reason why they get mystified so often. The artist creates works that make us to think about technical principles hidden in the black boxes, behind the blue screen, as we usually get to introduced to technology only through ready-made metaphors and interfaces.
Paula Vītola has graduated from the New Media Art program at Liepāja University, where she currently works as a lecturer and continues her PhD studies. Both works in exhibition are part of her doctoral work, that is dedicated to communication between people and technology. Her main fields of interest are art as research, media archaeology, art and science, and relationships between people and technology. In her practice she experiments with various technologies, nature phenomenas, programming and gadget-hacking. Paula Vītola have participated in media art exhibitions and light festivals in Latvia, France, Ireland, Spain, the Netherlands and Finland.
Exhibtion: Light Works by Paula Vītola
Venue: RIXC Gallery, Lenču iela 2, Riga, LV-1010
Dates: December 8, 2017 – January 20, 2018
Opening hours: from Monday to Saturday, 12.00 – 18.00; Sundays – closed. Admission free
Support: State Culture Capital Foundation of Latvia, Art Research Laboratory (MPLab) of Liepaja University
Photography: Kristīne Madjare