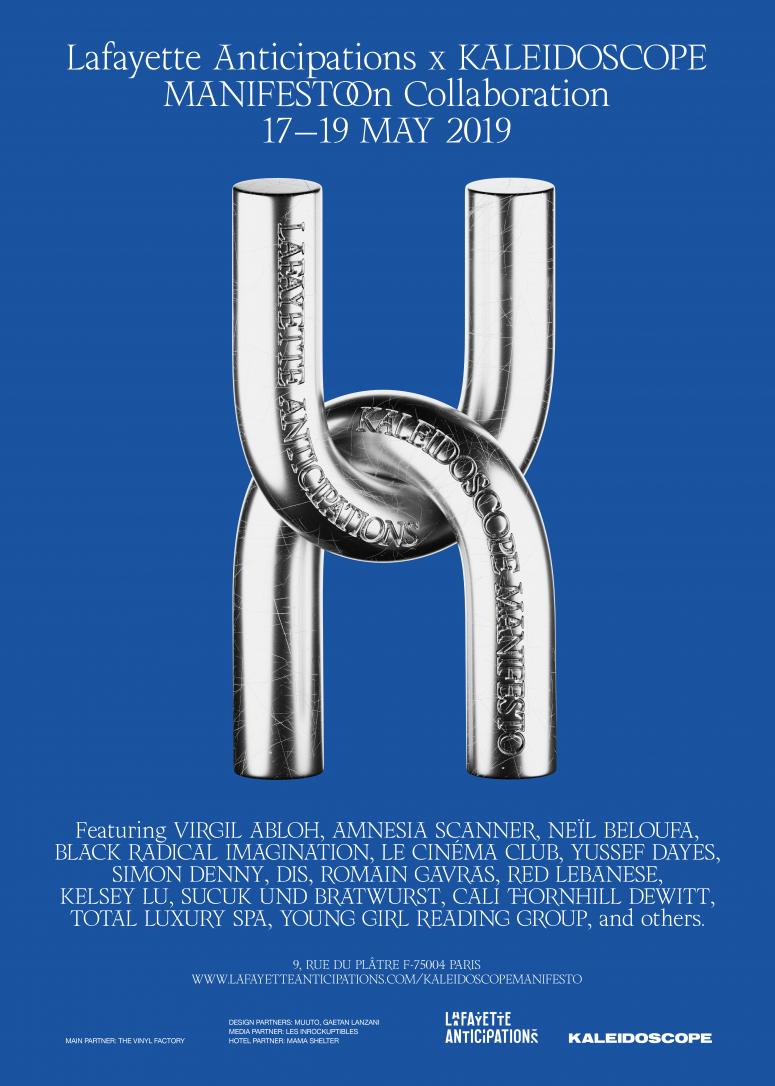 Young Girl Reading Group
SULK III And all that you Change Changes me, 2019
Performances:
Friday 17 May 2019:
from 03 pm to 04 pm
from 06:30 pm to 07:30 pm
Saturday 18 May 2019:
from 03 pm to 04 pm
from 06:30 pm to 07:30 pm
Sunday 19 May 2019:
from 03 pm to 04 pm
from 06:30 pm to 07:30 pm
SULK III is the third iteration of a performance previously presented at ANTI – 6th Athens Biennale and Spazio Maiocchi in Milan. Central to SULK is the newly developed fragrance conceived in collaboration with International Flavors and Fragrances Inc. RYXPER 1126AEis a synthetic molecular replica produced on the basis of the smell collected with the use of headspace technology during the first performance at the 6th Athens Biennial in October 2018. This smell thus bears a poetic sign or memory of belonging to an intimate collective experience, of being and reading together but at the same time can be understood as an olfactory method of documentation of performance and space.
Dorota Gawęda (b. 1986, Lublin, PL) and Eglė Kulbokaitė (b. 1987, Kaunas, LT) are an artist duo founded in 2013, based in Basel (CH) and Athens (GR). Both are graduates of the Royal College of Art, London (2012). In their work they address feminist inspired theory and fiction, technology-driven emancipation and discursiveness of space.
Performed by: Albane Gayet, Luki von der Gracht, Elena Marija
Styling by: Christelle Owona Nisin
Costume elements : Ottolinger
Sound mix by: Dodomundo
Supported by: International Flavors and Fragrances Inc. and Air/Aroma
Lafayette Anticipations x Kaleidoscope Manifesto collaboration
17 May – 19 May, 2019
Open from 11 am to 7 pm
This new festival, co-curated by KALEIDOSCOPE magazine, offers a multi-disciplinary program of public events over three days.
Throughout a series of talks, screenings, workshops and performances, some of the most interesting and influential figures on the contemporary creative scene are brought together to meet the Parisian public.
The core theme of the first edition of KALEIDOSCOPE MANIFESTO will be on collaboration. As the "collab" mentality becomes the biggest trend across fashion and design, it is important to emphasize how collaboration between artists and creative heads from different fields has been a staple of contemporary art since the 20th century. Today, as the figure of the "author" becomes increasingly hybrid and collective, we witness the shift from a linear creation of value onto a "constellar" one that relies on curiosity, reciprocity and mutual inspiration, at times resulting into enduring synergies which open up an entirely new world for the artists involved.
Over three days of encounters, KALEIDOSCOPE MANIFESTO will activate the core functions of Lafayette Anticipations, turning the OMA building into a machine for collective production of ideas, and the temporary home of a spontaneous community.
Artists, thinkers and creators participating in the festival include Virgil Abloh, Amnesia Scanner, Neil Beloufa, Black Radical Imagination, Le Cinéma Club, Yussef Dayes, Simon Denny, DIS, Kelsey Lu, Red Lebanese, Cali Thornhill Dewitt, Total Luxury Spa and Young Girl Reading Group, among others.
Curators: Alessio Ascari, KALEIDOSCOPE's creative director, Myriam Ben Salah, KALEIDOSCOPE's editor-at-large and François Quintin, Lafayette Anticipation's director.
Lafayette Anticipations – Fondation d'entreprise Galeries Lafayette
9 rue du Plâtre 75004 Paris
Google Maps
lafayetteanticipations.com