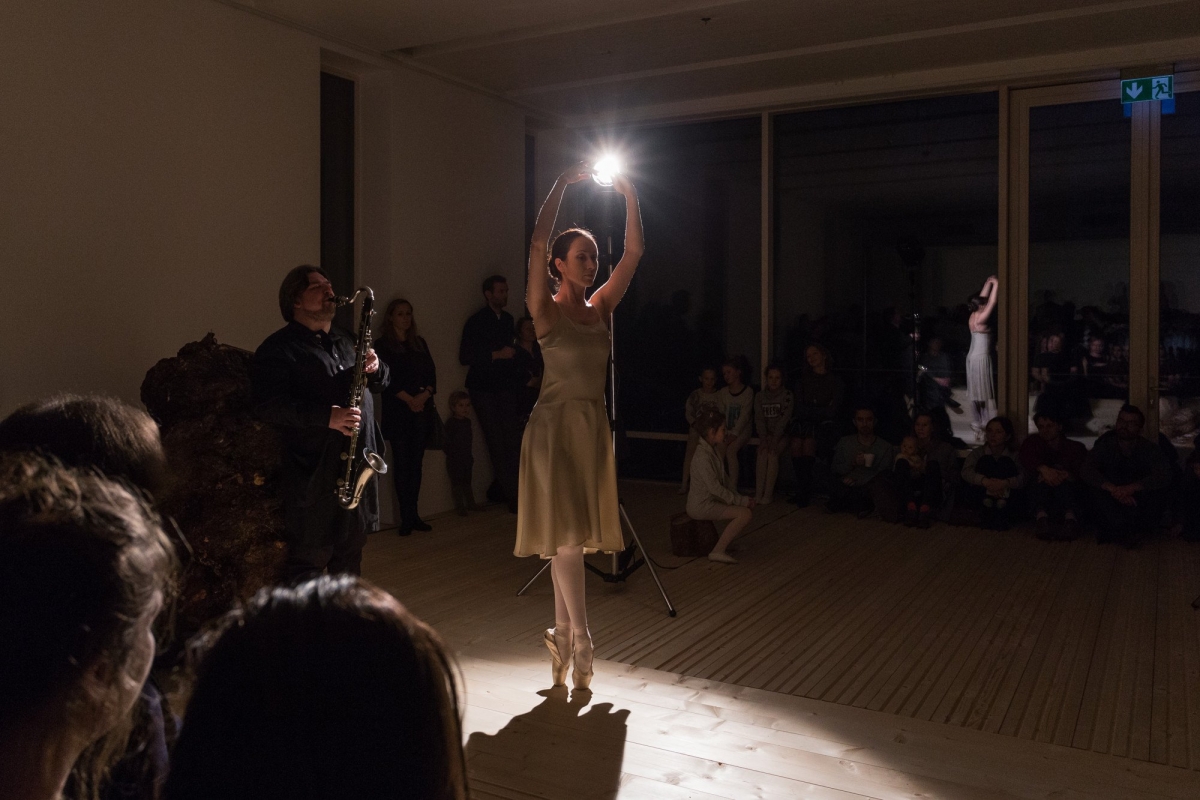 NOTE: The performance is 15 minutes long and will take place at 10pm and 11pm.
PIROUETTE is a performance by Lithuanian artist Lina Lapelyte. Conceived for a retired ballerina and a saxophonist using the circular-breathing technique, PIROUETTE is an intimate and experiential meditation on physical endurance, ageing, movement, displacement and fragility. The work is rooted in Lapelyte's research into the physical and psychological disciplinary regimes of traditional live art forms.
PIROUETTE was selected to be part of Art Night 2018 taking place on Saturday 7th July and will be presented at the London Marriott County Hall, King George V Room, at 10pm and 11pm.
Performed by: Ilva Juodpusytė and Liudas Mockūnas.
Supported by: Lithuanian Culture Institute
Curated by: Lucia Pietroiusti
NOTE: Book a space via Eventbrite: https://www.eventbrite.com/e/lina-lapelyte-pirouette-art-night-open-2018-tickets-47297354661
Entry is first-come, first-served. Arrive early to secure a space