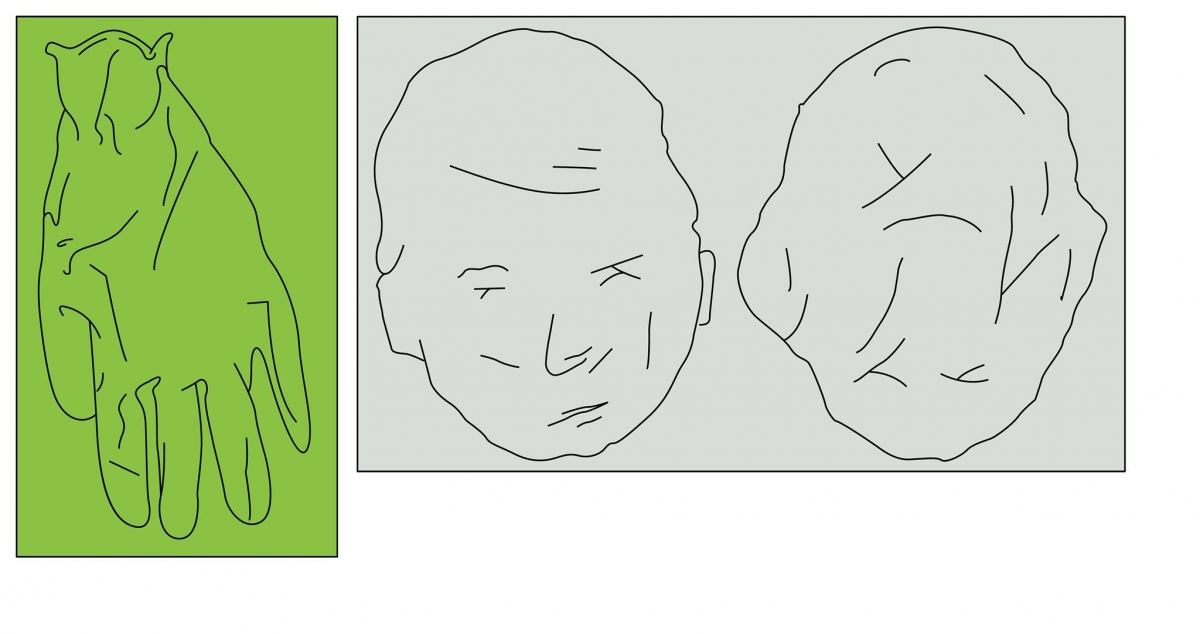 We are pleased to invite you to the opening of Kim? Contemporary Art Centre's new series of exhibitions on July 26, at 7pm!
"Disposable Gloves Guide"
Merike Estna is one of the most notable representatives from the generation of young Estonian artists, whose work can be largely described as performative. Her art tends to leave the boundaries set by canvas, physically fusing with the space surrounding it, simultaneously challenging the viewer's former notions of the painting genre and the boundaries of its perception. Disposable Gloves Guide is Merike Estna's first solo exhibition in Latvia.
The opening event will be accompanied by Merike Estna's performance, which has been supported by Absolut.
More information: www.genialmythcraft.com
"Investigation"
In Maija Kurševa's latest exhibition the emphasis is put on the spatial experience that draws and guides the viewer into an associative tale that relies both on observation and suspicion that a set of artworks possess an idea. Whilst capturing real and imaginary reflections, the link is formed between ostensible idleness and the notion of the creative process, between "the narrative of the absurd" or eventually "causes and conclusions", bringing together everything that adheres to an "Investigation".
More information: www.kurseva.com
\\\
An accompanying event program will take place as part of the exhibition cycle, including artist talks and workshops, kids day, seniors afternoon among others.
Exhibitions on view till September 2.
More info: www.kim.lv
During the evening you will be able to enjoy a performance by Merike Estna which has been supported by Absolut and refreshments provided by Valmiermuižas alus darītava!
Kim? is supported by: Ministry of Culture, the State Culture Capital Foundation, Riga City Council, VKN, Valmiermuiža, Estonian Ministry of Culture, Estonian Cultural Endowment, Temnikova & Kasela Gallery, Estonian Contemporary Art Development Centre, Satori