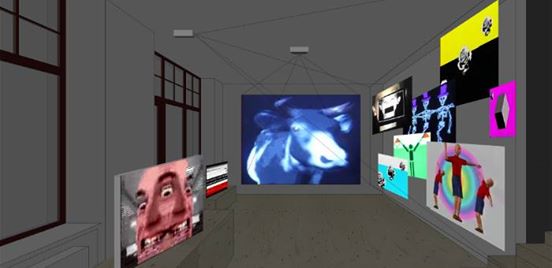 On May 3rd, 2017 ,RIXC invites you to opening of our new art gallery at Lencu iela 2.
Gallery program will be launched by artists group F5 (Famous Five), exhibiting an CCC [club clip collection] of early period (1997- 2001). These video "loops", recorded in VHS tapes, were used in F5 VJ sessions in various electronic club music events.
"Latvian contemporary art artist group F5 has gained recognition more as a concept than as a fixed, separate art cell. Describing F5 multifaceted and even eclectic activity, I want to rely on "creative editing" principle, which, of course, brings to mind the artists chosen media – digital video – specifics." (Traumane, Stila vienība jeb F5 radikālais kautrīgums // Baudi jauko nakti!. Katalogs. Rīga: VKN, 2002, 18. lpp.)
The evening will continue with performances at RIXC Media Space
at 11. novemba krastmala 35 (entrance from Minsterejas iela). The program will start with F5 loop video demonstration, which will be followed by appearances of the most famous Latvian DJ from 90's. In conclusion – talented Liepaja New Media artists and experimental music performances.
More information: http://rixc.org/