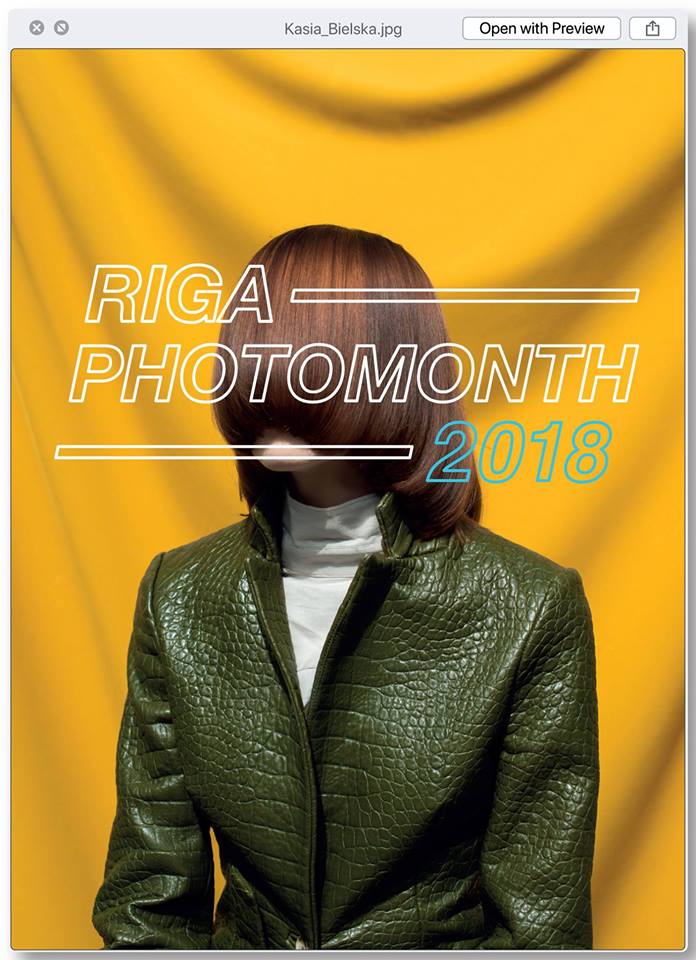 Official opening of Riga Photomonth 2018 with the exhibition "New Chic". The main exhibition of the festival is focused on the conditions of the photographic language and materiality in the age of post-truth providing photography as an up-to-date, critical, socio-politically important and continuously changing medium. The artists use photography in order to tell about identity, sexuality, lifestyle, aesthetics and the culture of looking and showing off in the private and public space.
Participants – Kasia Bielska (Poland), Inka &Niclas (Sweden), Steffen K Poulsen (Denmark), Laura Kuusk (Estonia), Andrejs Lavrinovičs (Latvia), Lilia Limiyan (Russia), Reinis Lismanis (Latvia), Slava Mogutin Art (USA/Russia), Marge Monko (Estonia), Visvaldas Morkevicius (Lithuania), Maija Tammi (Finland), Ирина Попова (Netherlands/Russia).
Curated by Arnis Balcus and Alnis Stakle
Exhibition designer Arturs Arnis
Opening – 9 May 6pm
The exhibition is open daily from 9am until 8pm and runs until 3 June, free entry.
Related events:
10 May 2pm A guided tour with the artists and curators of the exhibition New Chic (In English)
16 May 6pm A new language or provocation? A guided tour by photographer and curator Alnis Stakle in the exhibition New Chic (In Latvian)
23 May 6pm What is the meaning of photography? A guided tour by social anthropologist Klavs Sedlenieks in the exhibition New Chic (In Latvian)
25 May 4pm What don't we see in photography? A guided tour by semiotician Sergei Kruk in the exhibition New Chic (In Latvian)
10 May – 1 June Education programme for school children. (In Latvian)
The exhibition is supported by VKKF, Riga City Council, embassies of Poland, US, Sweden and Estonia, Denish Culture Institute, Baltijas Foto Serviss, Magnumnt, Arctic Paper Latvija, JELGAVAS TIPOGRĀFIJA, Valmiermuižas alus darītava, Adam Mickiewicz Institute, Delfi.lv, FK Magazine, Arterritory.com, Bird In Flight Magazine, Ir and others
Riga Photomonth runs from 7 May until 7 June, check the festival's website for full programme http://www.rigaphotomonth.com