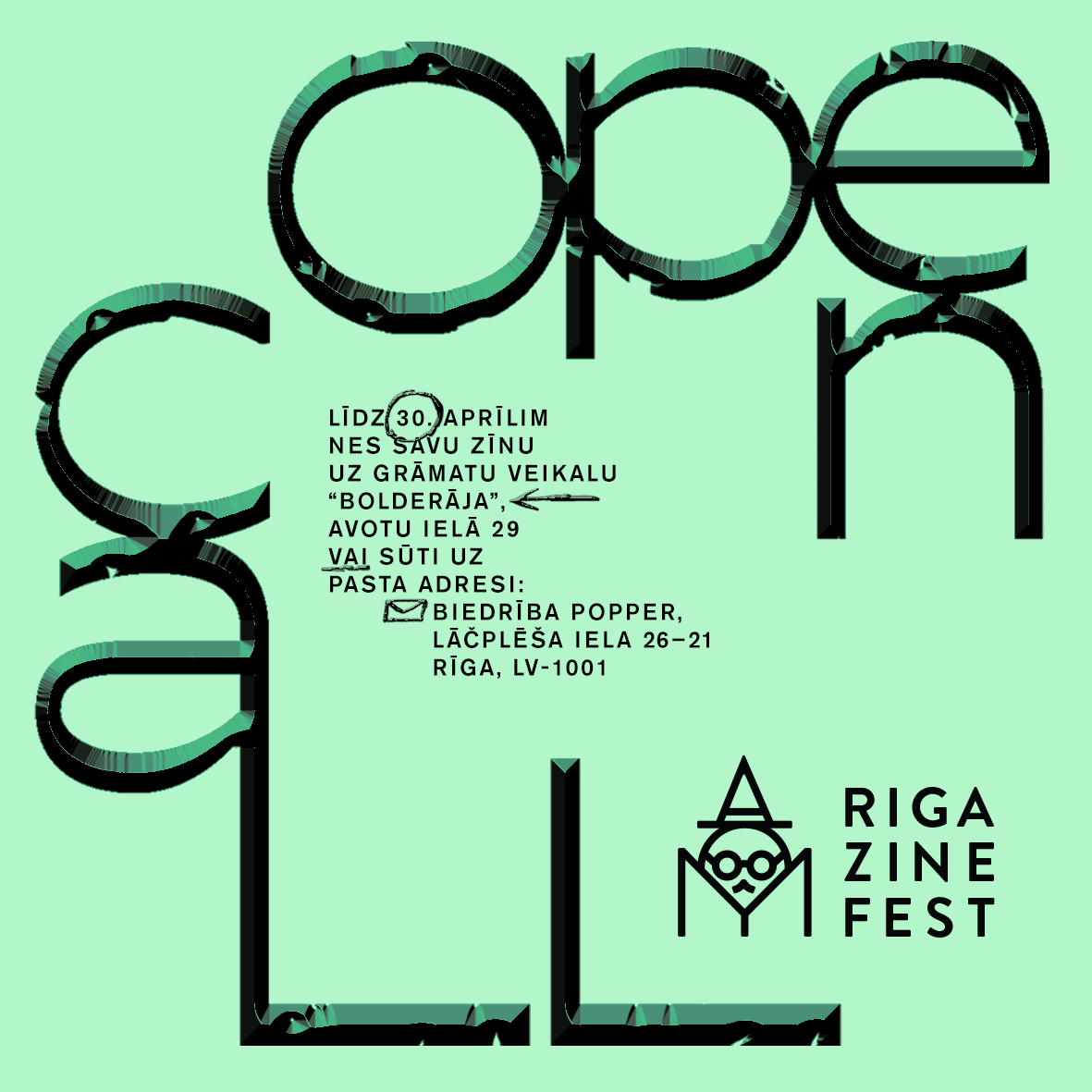 Open call: Riga Zine Festival & zine competition
The creative team behind the Riga Zine Festival welcomes authors to participate in the zine competition and submit their work.
This year the second Riga Zine Festival will be held in the Ģertrūde street theater, from May 25th until May 27th. The main focus of this event will be exhibition and sale of international zines created by individual authors, author collectives and organisations that deal with the publishing and creation of self-published fanzines, also known simply as zines.
The application form can be found here or on this site: www.rigazinefest.com.
Zines can also be submitted for the second Riga Zine Festival zine competition. Submitted works will be exhibited during the festival and authors of the top 3 zines will receive noteworthy prizes.
The competition is open for professional and established artists and illustrators, as well as amateurs, art students and other new talents. The content of submitted zines doesn't have to follow any thematic or stylistic guidelines. The size is also not limited to any one specific format. Zines can be printed with laser printers, inkjet printers, silkscreened or created with any other graphics technique (hand-drawn one-offs are also accepted).
This year the Riga Zina Festival will be held for the second time. During this event a zine exhibition and a sale will be held, as well as new works by young Latvian artists will be created. Also, a discussion will be organised focusing on the self-publishing scene in Europe. During the festival, exhibitions will be open to public by the following artists: Anna Haifisch (Germany), Palefroi (France), Rasa Pavilone (Latvia), Sammy Smith (France). More info about  the Riga Zine Festival, zine competition or the open call can be found on this site: www.rigazinefest.com
*Zine (short from «magazine» or «fanzine») is used when referring to a small print run of a magazine self-published by author.
Information provided by:
Dace Resele
Project Coordinator
M: +371 29136112