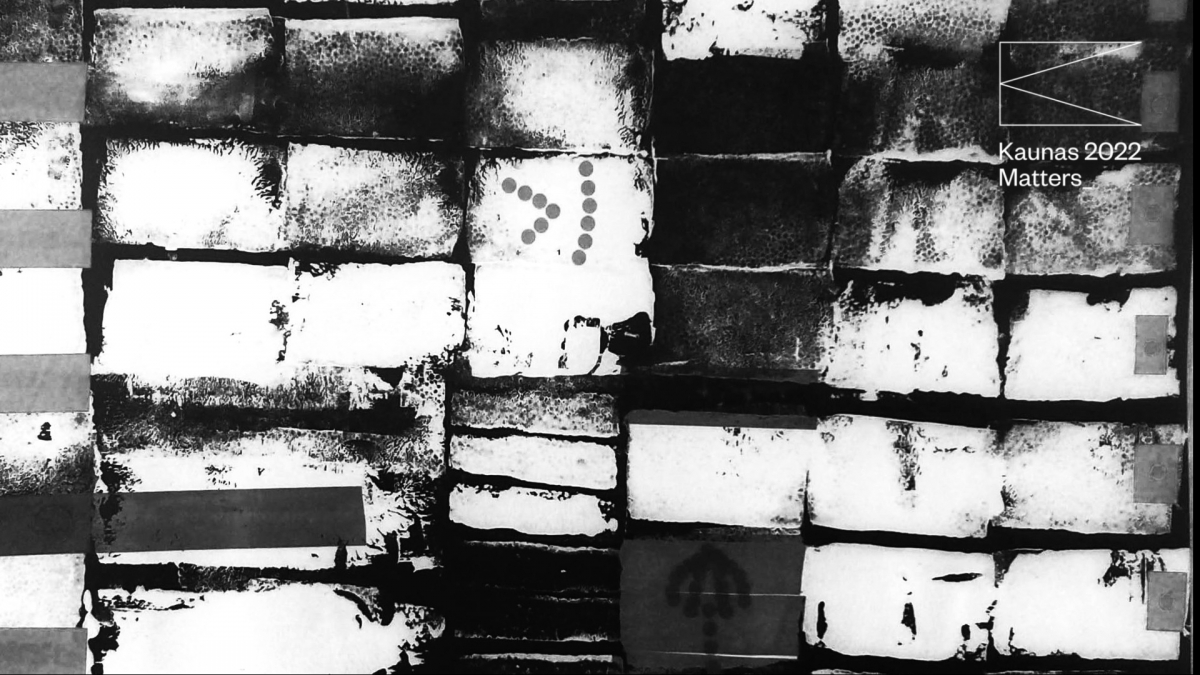 Talk of industrial (music) scene starts in 1970s, along with the founding of Industrial Records label by Throbbling Gristle. This scene, which in the beginning resisted being called industrial, maybe more as a gesture of now willing to be unified under one label, was then characterised by the pursuits of making 'anti-music', delivering harsh critiques of commodified society, and provoking critical thought among the members of its audience by delivering texts, sound and visual that might have deemed transgressive, offensive, harsh. Since the beginning, the scene placed a high value on autonomy, provocation and subversion, and the big variety of strands that have developed from or were inspired by what was happening in the scene, have adopted this non-compromising attitude. It might be that thinking about the industrial (and now post-industrial [*]) scene is easier not in terms of a scene as such, but in terms of a network or rhizome. This rhizome connected then a vast network of people, among which – thinkers, writers, artists, sound-makers and others, thus no wonder that the materials produced thereby were interdisciplinary.
Tightly knit with the performance art context, inspired by dadaist provocations, applying experimental literary techniques, aimed at applying shock treatment to the audience, artists in the early industrial scene, as well as some of the artists in the contemporary post-industrial, were exploring themes of social alienation, segregation, arbitrariness of morals, power, taboo, surveillance, consent, cyber-culture, distrust and nihilism among others. Some of these themes link it, even if through a loose interpretative process, with the posthumanist thought.
Hence we invite you to collaborate in mounting a temporary platform of encounters. It might be encounters between those thinking what it means to be human in the epoch of late capitalism [**] and those that make sound inspired by the principle of 'order to noise'. It might as well be encounters between those constructing synthesisers, noise generators and those that are cyborgs or (dream to) have bodies that enhance or transcend the current human. It might be encounters between ghosts of the old industries and monsters.
We would like to open a space for a dialogue, facilitate a discussion about access(ability) in an inaccessible worlds, otherness, abnormality, asceticism, the mechanisms of (social) control, cause-and-effect, (social) entropy, feedback, open- and closed-loop systems and whatever else you might imagine as possibly being a part of this discourse.
We invite human and non human beings, artists, scholars, noise-makers and sound constructors, landscape architects and all those that do not associate themselves with neither of the aforementioned, to participate in an attempt of an a-symposium that will take place 8-11 August 2019 in Kaunas (Lithuania).
We are interested to hear from you if you are thinking / researching / creating work among these lines or :
– The Earth is in crisis and we're all gonna die. Unless we are cyborgs
– Monsters: I am one and that's alright
– Access in the world of fear of the other
– Techno-bodies: extending beyond the flesh
– Concrete: unsustainable (construction) practices as threats to ecosecurity
– Cybernetics: loops, feedbacks and causal chains
What we are looking for? Not much, given that the Earth is going to burn in our not-that-distant-future. But for the upcoming gathering, we are looking for:
– Proposals that are beyond .ppt presentations:
– – open space [https://en.wikipedia.org/wiki/Open_Space_Technology] type of meeting,
– – open fishbowl [https://en.wikipedia.org/wiki/Fishbowl_(conversation)] type of conversation,
– – a walk, a dance session,
– – a workshop,
– – a hackathon,
– – a visual performance piece,
– – a sound performance,
– – a reading group,
– – anything we fail to imagine, anything else you might come up with.
– Individuals that are keen on self-organisation, do-it-with-others, small scale initiatives and informality.
What are we proposing?
– A time-space for diverse individuals to encounter, reflect, share and experiment;
– travel reimbursement (economy class) for selected participants (we, sadly, have a limited budget);
– accommodation (economy class) for selected participants (we, sadly, have a limited budget, thus in some cases shared accommodation will be proposed);
– catering throughout the symposium;
– invitation letters to gain additional funding through local support schemes;
– help organising your travels;
– production support: we'll do all in our power to provide you with the conditions and materials needed to carry out your work.
Note to participants from the Nordic region: we encourage you to apply as soon as possible in order to be able to make it for Nordic Mobility funding call of the 4th of April.
Deadline for applications is the 23:59:59, 2nd of April 2019.
Selection will be announced on the 2nd of May 2019.
Applications are to be addressed to the following email: matters(a)kaunas2022.eu , we would appreciate if you could indicate "application for symposium" in the subject line.
[*] Among the subgenres in the contemporary music contexts which are considered industrial or have industrial influences are ambient, dark ambient, industrial techno, noise, witch house, industrial hip hop, martial, power electronics, neofolk, postfolk, industrial metal, darkwave, mathcore, and others.
[**] We will skip the term of anthropocene, which seems to be so much a la mode these days, as we do not agree with the centrality of the human in the scheme of things, which the term implies.
Curators of the symposium, Daina Pupkevičiūtė and Gabrielė Gervickaitė
Artwork: Gabrielė Gervickaitė