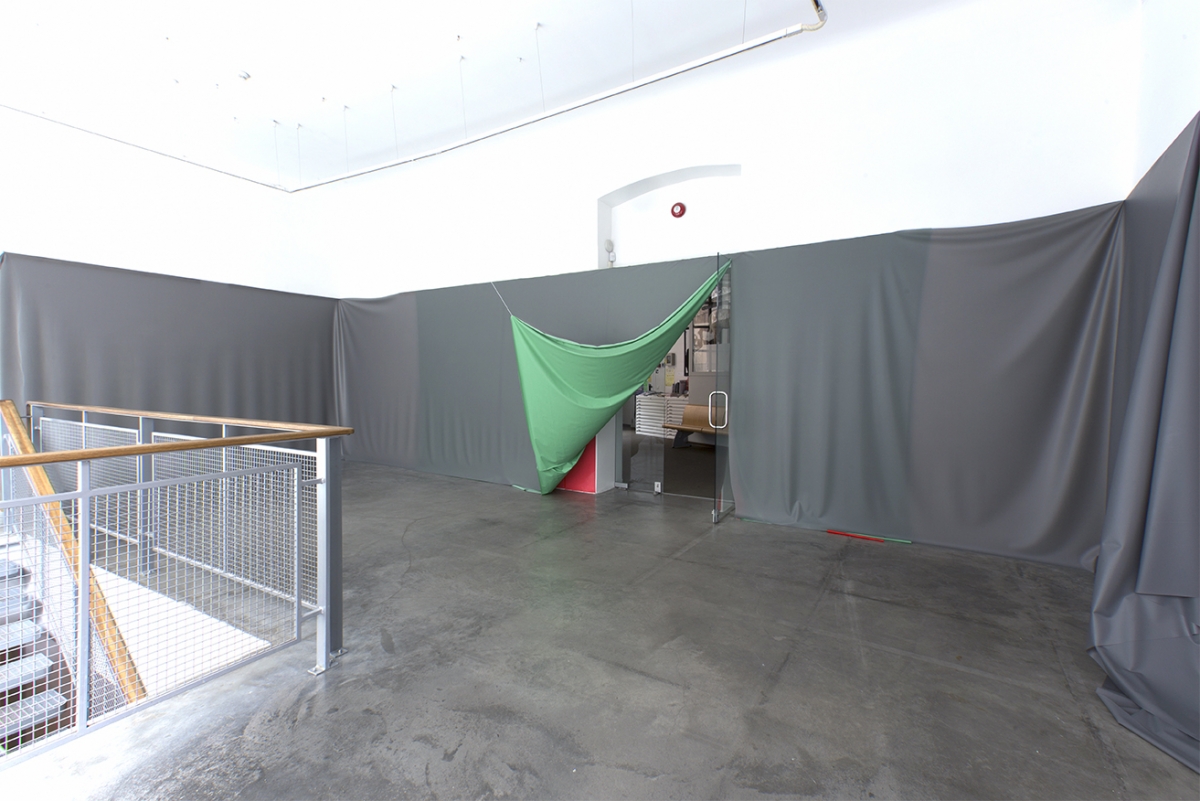 Kristin Reiman obtained a BA degree in the department of installation and sculpture at the Estonian Academy of Arts in 2016. As an exchange student she has studied at the Royal Academy of Fine Arts Antwerpen as well as been a trainee in Estonian Pavilion at Venice 56th International Art Exhibition, in Joseph Tang Gallery and Daiga Grantina Gallery in Paris, France. Since 2012, Kristin Reiman has actively participated in exhibitions both in Estonia and abroad. In 2016, the artist was awarded The Young Artist's Prize and the 3rd Prize of the Young Sculptor 's Award. In his artwork Kristin Reiman studies the feeling of discomfort, agitation and disorders of human activity. Wearing Out and Weathering is the artist's fourth personal exhibition.
Kristin Reiman:
"The perfect neutrals are
overcast sky
skin tone
lukewarm water
and maybes.
The neutral is the constant becoming of an in-between value. It is the
dry-on-damp 
smooth-on-sharp 
shiny-on-matte 
the grey-on-grey as the overcast atmosphere becomes an unescapable projection from a bright-dull lightbox that hurts to look at;
the green-concealer-on-red-skin to smooth out the blushing imperfections on the facade of a face; and
the motion of sandpaper wearing out the characteristic peaks of a texture too rough for touch.
Neither bland nor savoury, neither tight nor diluted, the luminous grey is in limbo of indecisiveness becoming an intensity."
Exhibition will be open until September 18, 2017.
Supported by the Cultural Endowment of Estonia.
Exhibitions in Hobusepea gallery are supported by the Cultural Endowment of Estonia and Estonian Ministry of Culture.
The exhibition is part of the gallery programme of Tallinn Photomonthꞌ17 contemporary art biennial.
Photography:  Mari-Leen Kiipli