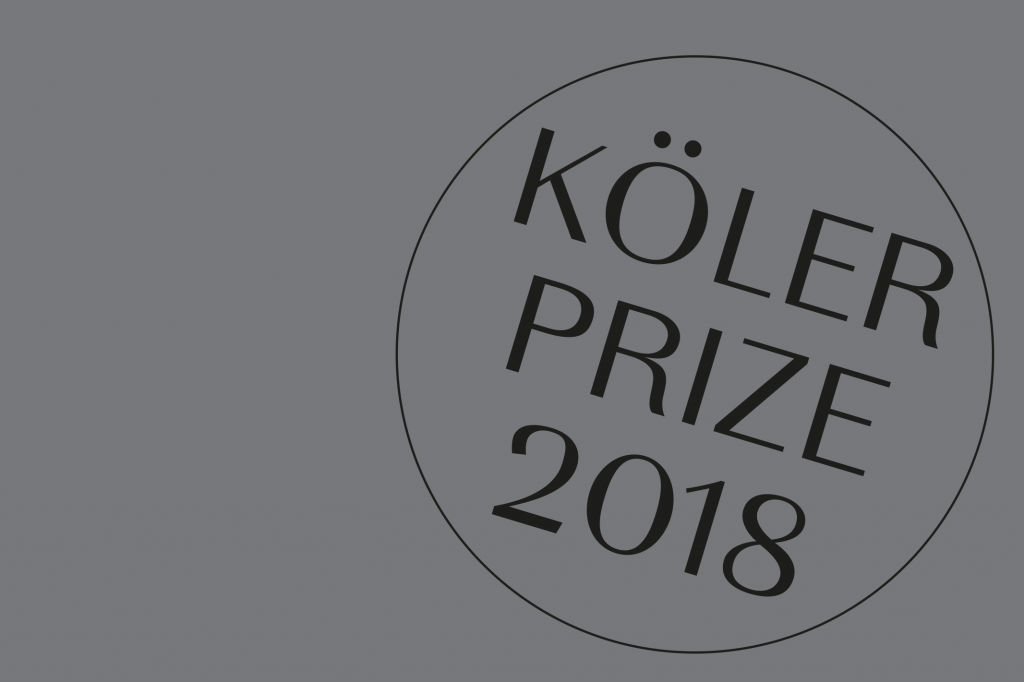 Köler Prize 2018. Exhibition of Nominees
at the Contemporary Art Museum of Estonia (EKKM)
March 31 – May 20
Opening: March 30 at 6pm
The nominees for the Köler Prize 2018 are ANNA ŠKODENKO, HOLGER LOODUS, TAAVI TALVE, TANJA MURAVSKAJA and TARVO VARRES.
Köler Prize is an art award established in 2011 by the Contemporary Art Museum of Estonia (EKKM). Its main objective throughout the years has been to give recognition to important artists and art collectives that are active in Estonia and to popularise contemporary art in general. Five artists or art collectives of Estonian origin or who reside permanently in Estonia are nominated for the Köler Prize on the basis of their creative work over the past three years. The nominees for the Köler Prize are selected by the board of EKKM. From 2016, Köler Prize takes place biennially.
The artists submit two works of their own choice for the exhibition – one that has already been exhibited which could also be considered representative of the artist's previous work, and the other, a new work produced especially for the Köler Prize. An international jury will select the winner of the Köler Prize 2018 Grand Prix based on the works submitted for the exhibition as well as on the artist's previous creative work. The audience also has the chance to have a say in the exhibition, because in addition to the main prize, the People's Choice Award will also be decided on the basis of voting, that will take place until May 9. The laureates of both awards will be announced at the Köler Prize 2018 Gala, which will be held on May 10 at EKKM.
For the seventh year already and from the very beginning, SMARTEN LOGISTICS AS is supporting the awarding of the Grand Prix, and as of this year, their support has doubled, with a larger Grand Prix and as a new feature, a nominee fee.
The exhibition is accompanied by a catalogue introducing the work of the nominees (texts by Jan Kaus) and a documentary film Screen Tests for Köler Prize 2018 (directed by Nora Särak). The film can be viewed during the exhibition (from April 3) at EKKM or online at ekkm.ee/ekraaniproovid. The premiere of the film will take place at Sõprus cinema on April 2.
In 2018 the Köler Prize awards will be given out for the seventh time. The previous winners of the Köler Prize Grand Prix are Jevgeni Zolotko, Flo Kasearu, Jaanus Samma, Jass Kaselaan, Anu Vahtra and Laura Põld. The People's Choice Award has been given to Tõnis Saadoja, Flo Kasearu, Jaanus Samma, Johannes Säre, Edith Karlson ja Art Allmägi.
Graphic design: Ott Kagovere
Supporters: Cultural Endowment of Estonia, Estonian Ministry of Culture, AS Smarten Logistics, Lugemik, Estonian Contemporary Art Development Center