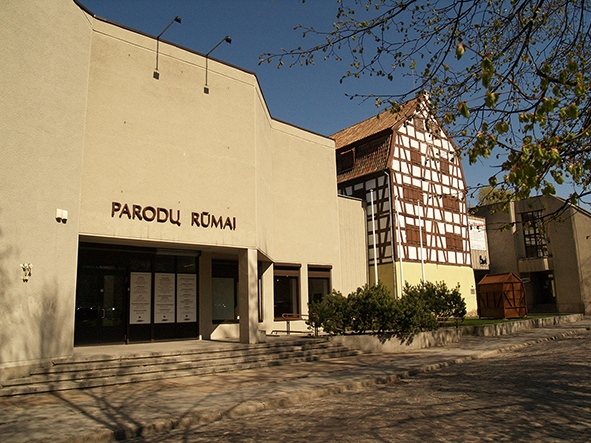 Klaipėda Culture Communication Center (hereinafter referred to as KCCC) was founded in 2005. The creative structure of one of the biggest art centers in Lithuania today comprises the Exhibition Hall, International Art Residence and Studio, the Culture Portal www.kulturpolis.lt.
KCCC organizes national and international contemporary art projects, disseminates cultural information, develops creative industries, produces own and presents other organizers' projects.
KCCC establishes conditions for exhaustive presentation of art tendencies in Lithuania and the rest of the world. These activities are aimed at active reflection on art sociality, curatorship, art criticism, other contemporary art subjects as well as promotion of contemporary culture in the local community.
Besides the exhibition organization activities, KCCC also presents experimental events of modern music and cinema, organizes meetings with the artists, art curators and art critics, seminars and lectures to review the points at issue and tendencies of the art.
Address:
Didžioji Vandens str. 2
LT-91246 Klaipėda
Lithuania
Opening hours: 
Exhibition hall:
III-VII 11.00–19.00
Administration:
I-IV 8.00–17.00
V 8.15–16.00
12.15–13.00, Lunch break
Contact: 
E-mail: info@kkkc.lt
T: +370 46 310 357