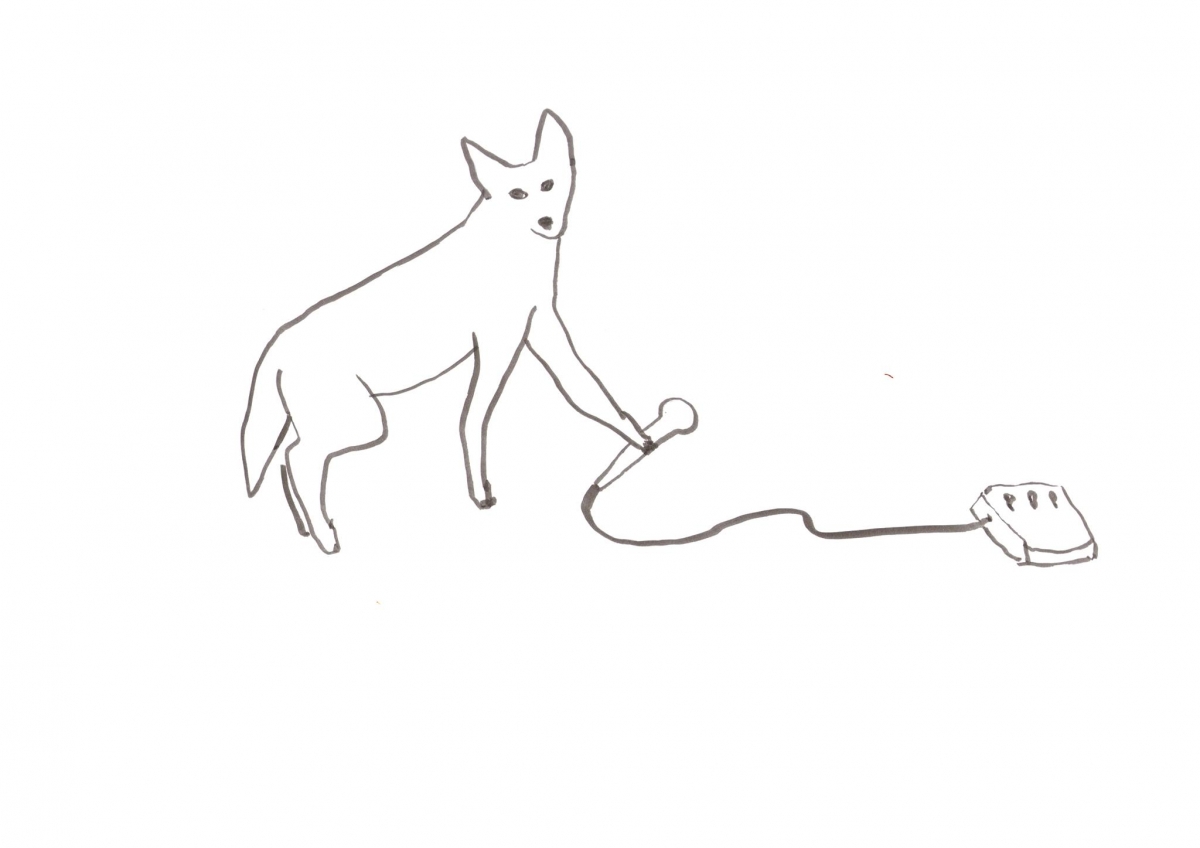 Orcas and Volcanos – Incantation Karaoke
Sat 15.9. at 4pm
Lithuanian born contemporary artist Eglė Budvytytė is dealing with ideas of ecofeminism and questions of extinction and non-human entities, plants and animals in her solo performance.
Internationally renowned contemporary artist Eglė Budvytytė has explored feminism and questions of gender through performances done in public spaces. For Kiasma Theatre, Budvytytė will present a participatory performance dealing with ecofeminism and the extinction of various earthly species.
This is the first time Budvytytė performs in Finland and also the first time she presents a solo work inside a traditional theatre space.
'I am interested in creating repetition and rhythm, and see it as a form of incantation, a sort of a spell. This is one part, the second part is an invitation for singalong for the audience. I want to create this collective singing in the form of karaoke, even though being highly abstracted – without images or melodies,' says Budvytytė.
Orcas and Volcanos – Incantation Karaoke, premiered in Kiasma Theatre, is about songs that are kind of a form of poetry almost. It's more about the rhythm and it's more tactile form of language.
The work is a solo performance created in collaboration with dramatist Bart Groenendaal. So far the artist has created site specific performance. The performance is also a sequel to Budvytytė's earlier piece Liquid Power Has no Shame.
Orcas and Volcanos – Incantation Karaoke will be presented at the Kiasma Theatre only once on Saturday the 15th of September, 2018, at 4PM.
The so-called "Fourth Wall" is an imaginary wall between the audience and the performer. In Orcas and Volcanos – Incantation Karaoke the Fourth Wall is nonexistent as the participatory nature of the performance will enable free-flowing movement inside the theatre space. Artist Bart Groenendaal Is serving as a dramaturgical aide for the work.  The visitation of Eglė Budvytytėis part of Kiasma's There and Back Again exhibition and also a celebration of Lithuania's 100 years of independence.
Supported by Lithuanien Culture Institute
Eglė Budvytytė (b. 1981) is a Lithuanian-born performance and video artist who lives in the Netherlands. In her works she explores the body's ability to challenge conventions of conduct formed by public spaces. More information about the artist.
Bart Groenendaal (s. 1957) is a Dutch artist / filmmaker whose work is concerned with the collateral poetry of cross-cultural society and the media image.
Kiasma · Mannerheiminaukio 2, 00100 Helsinki, Finland
Info +358 (0)294 500 501 ·
www.kiasma.fi