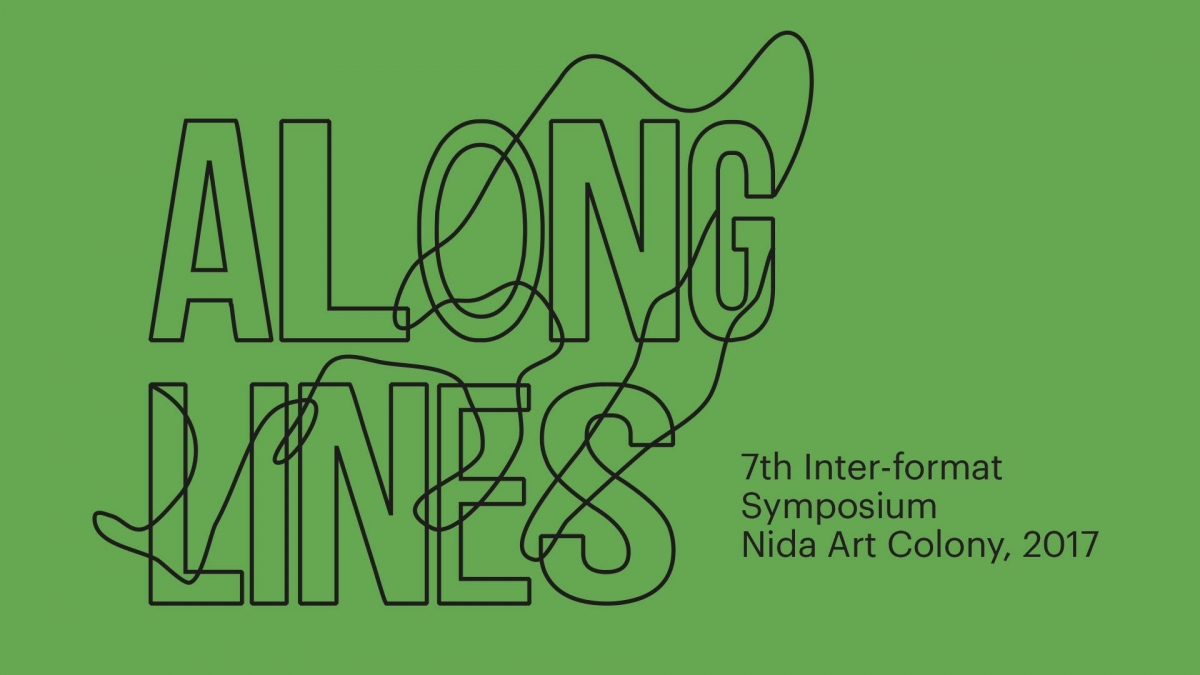 The 7th edition of Inter-format Symposium welcomes artists, scientists and practitioners from different fields to come together at VAA Nida Art Colony for three days of intense walking and thinking along lines.
PARTICIPANTS:
Karen O'Rourke, Zbyněk Baladrán, Nikolaus Gansterer, Marcus Steinweg, Dr. Astrit Schmidt-Burkhardt, Jessica Warboys, Morten Norbye Halvorsen, Awst & Walther, Lina Lapelytė, Vitalij Červiakov, Sven Johne, Ines Hochgerner, Raul Walch, Christoph Fink, Artūras Raila, Ruth Proctor
CURATORS:
Thomas Thiel & Vytautas Michelkevičius
The pulsating program of the symposium will feature the participants experiencing unexpected turns of walking as an artistic practice (Vitalij Červiakov, Raul Walch, Ruth Proctor and others), scientists discussing the historical development of diagrams, including the atlases of George Maciunas and Fluxus, philosophers spinning the spirals of diagrammatic thinking, and artists delivering musical, singing, dance, and audiovisual performances (Lina Lapelytė, Morten Norbye Halvorsen, Jessica Warboys, Christoph Fink and others).
The 7th Inter-format Symposium Along Lines reflects on the line as a very basic visual element and medium of knowledge. In the geopolitical context, the shoreline and borders of the Curonian spit, a group of artists, philosophers, scientists, dancers and musicians is invited to reflect on the contemporary means of the line facing fluctuating information, political changes, new territories and body movements. Using the line as a metaphoric as well as analytical instrument the symposium presents different strategies to sketch and connect the world through methods of mapping, walking, drawing, painting, recording, performing, singing,reading, dowsing or mirroring.
FULL PROGRAMME at http://nidacolony.lt/en/projects/symposium/inter-format-symposium-2017