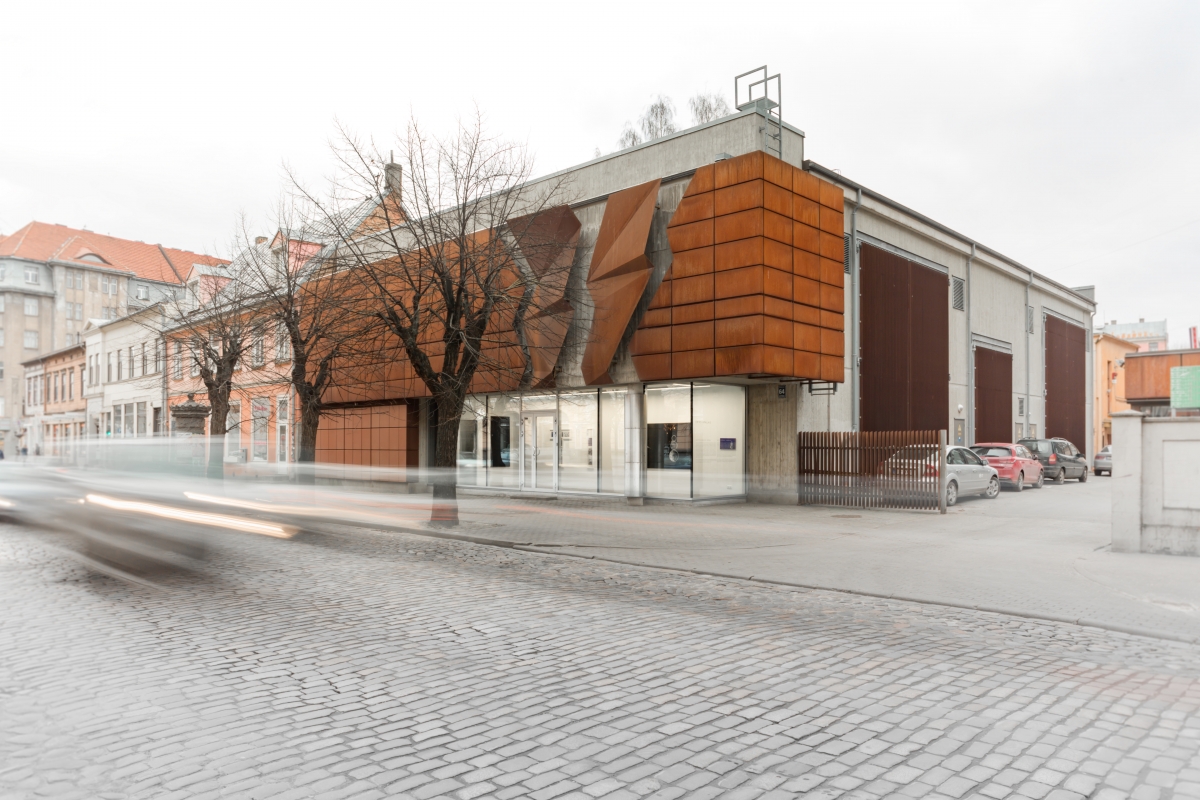 A game of table tennis was staged in the Latvian National Museum of Art's Constructivism and Cubism Art Galleries.
Attired in sports clothing, the painter of geometric snowmen Ēriks Apaļais and LNMA Director Māra Lāce started to warm up, alternately spending time beside the works of constructivist Gustavs Klucis and discussing the formalism of the day. A painting by Jēkabs Kazaks appears in the lens, where the fields are clearly structured, ostensibly uncovering the grammar of representation itself.
At first, slightly perplexed by the contact between their roles, the artist and the Director of Latvia's leading art institution unwound during their staged game and enjoyed their free time professionally. The movement of the table tennis ball, the blue monochrome field of the table tennis table and geometric lines merge with the works created almost a century ago by Jēkabs Kazaks and Aleksandra Beļcova.
The exhibition is comprised of Ēriks Apaļais` photo collages,using LNMA fixed stage materials and large-scale paintings, where the table tennis ball is metaphorised as a symbol of the movement of socio-economic constructs.
Exhibition is on view until 26 January, 2018.
Alma gallery
64 Terbatas Street
Riga, LV-1001, Latvia
Photography: Alma gallery