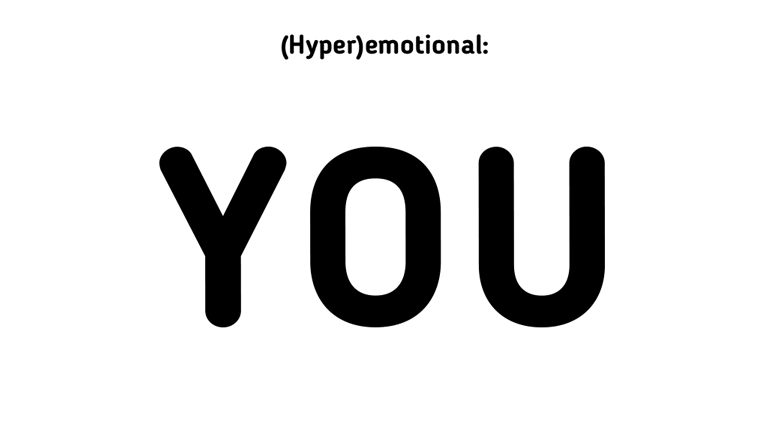 International exhibition-project (Hyper)emotional: YOU sets three equally important factors for the process: collective creation, scenography and emotional manipulation. The project curated by Evelyn Raudsepp originates from her concept of a grey-hall, the meeting point of the white cube and the black box, which was put forth in her curatorial concept of the 5th Artishok Biennale, and approaches exhibition-making through performing arts. (Hyper)emotional: YOU takes two elements from theatre, collective creation and scenography, and uses them as methods for exhibition-making. The participants (working with visual, performing arts, scenography, sound, choreography) have been proposed to collectively create a holistic environment inside EKKM.
Thematically the common starting point for the artists is emotional manipulation. Firstly, in theatre the emotional response of the audience is always aimed for (by narrative, actor's work) or even technically triggered (by light and sound). The second context lies within the post-truth condition of emotion-based communication and manipulation in media, which creates an image of a (hyper)emotional society.
Artists: Liisi Eelmaa, Corinna Helenelund, Krõõt Juurak, Kimmo Modig, Mihkel Tomberg, Sigrid Viir, Julian Weber
Curator: Evelyn Raudsepp
Vernissage on August 4 at 5pm.
Artists are working collectively in EKKM for two weeks and the outcome is on view from August 5 until September 10.
Graphic design: Margus Tamm
Supported by: Cultural Endowment of Estonia, Frame Contemporary Art Finland, Estonian Ministry of Culture, AS Peri