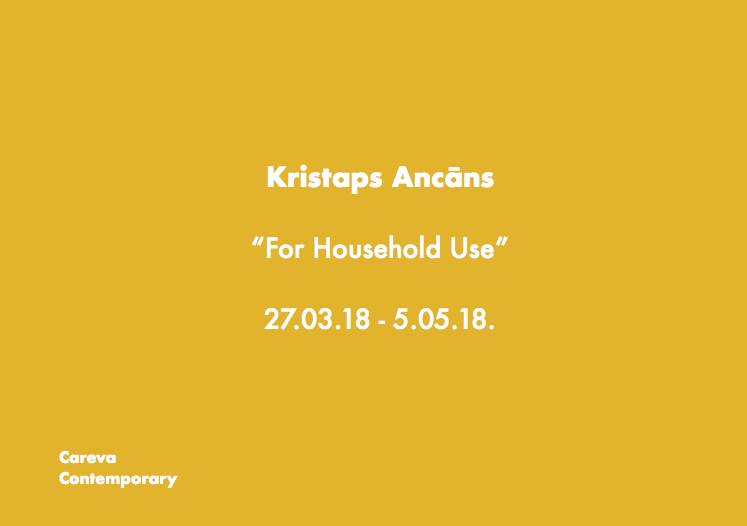 careva contemporary is delighted to present "For Household Use", the first solo exhibition by Latvian born, London based artist Kristaps Ancāns in Riga. The show brings together eleven distinct artworks, which explore his meticulous approach to painting and sculpture. The exhibition examines how he tests the limits of these media, experimenting with chemical structure of materials, the importance of language in human understanding of art, as well as introduction of mechanical movement into otherwise static existence of three dimensional art.
"For household use" presents a collection of the artist's experimental sculptural objects and paintings, offering a rare opportunity to see the range of projects that he is currently working on. With the kinetic artworks, Ancāns investigates the role of the viewer in construction of meaning of an
artwork in gallery environment. The exhibition also includes 3 paintings, which are exhibited in unique setting, juxtaposing meanings with the sculptures on show. As an interpretation of his concept of "artificial nostalgia", these paintings display the different modes in which Ancāns inspects traditional painting.
Exhibition: Tuesday 27 April 2018 – Saturday 5 May 2018
Opening Hours:
Wednesday – Friday, 12am – 6pm
Saturday, 12pm – 4pm
and by appointment
careva contemporary
Baznīcas 9/11
Rīga, LV-1010