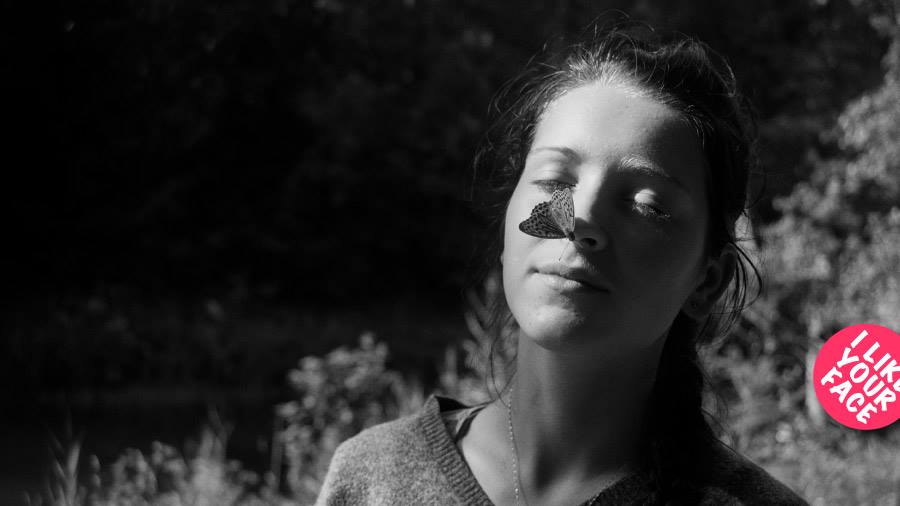 ANDA MAGONE, LAILA HALILOVA, RŪTA KALMUKA
PHOTOGRAPHY EXHIBITION
"IMPLICIT MEMORY"
LATVIAN MUSEUM OF PHOTOGRAPHY
05.04. – 06.05.2018.
Photography exhibition "Implicit Memory" featuring works by Latvian photographers Anda Magone, Laila Halilova, Rūta Kalmuka will be exhibited from April 5 in Latvian Museum of Photography. This exhibition is a part of Riga Photography Biennial 2018 programme.
To address the seemingly simple yet deviously complicated relationship between photographs and memories, Anda Magone, Laila Halilova un Rūta Kalmuka – photographers, colleagues and former pupils in Andrejs Grants' studio – have put together a group exhibition. Their perspective has a feminine, traditional aspect, i.e. a specific mother's view, which even with the mediation of the camera doesn't lose a bit of the typical gentleness, concern, care and unconditional love. Each of the artists also participates autobiographically in the exhibition with a series of analogue black-and-white photos taken over several years. The main heroes of these are their own children. The mothers seemingly just observe and document their children's activities and environment, combining this process with their own creative interests and ambitions.
The experience of the past affects the present, since memory "recordings" change our reactions to what is happening now. Implicit or added memory emerges unconsciously and imperceptibly from the recesses of our minds, where "recordings" of emotions and bodily feelings accrue from the womb to old age. The exhibition's artists record, materialise, and visualise these implicit memories of feelings in the format they are best at – black-and-white documentary photography.
Rūta Kalmuka's "Portrayals" and Anda Magone's "Seven Summers" suggest that summer childhoods in Latvia's fields and gardens were peaceful, carefree and happy. Laila Halilova's "Fleeting Moments", conversely, captures fleeting moments in her family's life which has been spread over two countries since moving to the UK in 2007.
The photographs are saturated with sunlight, and the mise-en-scenes of people's direct or indirect presence encompass clearly discernible emotions and atmospheres which the artists have wished to preserve. Naturally, the most subtle and unpredictable "material for recording memories" are the children, who don't tend to pose in the photos taken by their mothers, especially if they are sleeping or absorbed in playing with their friends or sad about something, or simply being alive, or are withdrawn. In this situation, the accidentally involved viewer is invited to observe strangers' memories and reawaken their own, while at the same time respecting the intimate.
Text: Aiga Dzalbe
Anda Magone (1971) is a member of the Artists' Union of Latvia, she has taken part in group exhibitions in Berlin, London, Prague, Tartu and elsewhere. In 2008, her exhibition "The Garden" won for her the Diena Annual Award for Culture, as well as a nomination for the Purvītis Prize. "I consider black and white documentary photography to be my means of expression. I find my subjects in everyday life – family, friends, nature, everyday routines." Her most significant series of works: "I Think About Myself" (2005), "The Garden" (2008), "I Am/I Am Not" (2013), "Seven Summers" (2016), "Twins".
Laila Halilova (1976) has a BA in photography at Sir John Cass School of Art, Architecture and Design in London, currently lives in the United Kingdom. She has been practicing black and white analogue photography since 1996, when she began her studies at CCL (The Centre of Creative Learning). Since 2008 she has been working on the photo project "Fleeting Moments". It is a documentary, personal work about the environment surrounding the artist, and the people within it. In 2006, the book of Halilova's works "36 EXP" won the Latvian Annual Photography Award as Best Photobook.
Rūta Kalmuka (1974) has been working with photography since 1992 when she joined Andrejs Grants' photo studio. Since 1999 she has worked in journalistic media. She participated in Photojournalism in the Electronic Age: Techniques and Issues seminar in Maastricht in 1999 and the World Press Photo seminar for the Baltic States in 2001-2002. In 2006, she joined "F64" photo agency as a photographer and in 2016 became the agency's photo editor. Aside from her professional role in media, she works with documentary black and white photography, taking photos of her children, close relatives and friends.
Curators: Inga Brūvere, Andrejs Grants
The Riga Photography Biennial (RPB) is an international contemporary art event, focusing on the analysis of visual culture and artistic representation. The term 'photography' in the title of the biennial is used as an all-embracing concept encompassing a mixed range of artistic image-making practices that have continued to transform the lexicon of contemporary art in the 21 st century. The biennial covers issues ranging from cultural theory to current socio-political processes in the Baltics and the wider European region. Riga Photography Biennial attempts to record changes taking place all over the world and invites us to collectively interpret them whilst translating the complicated and oversaturated contemporary visual language into meaningful relationships between our daily reality, the camera lens, historic material, contemporary art, technologies and the future. In 2018 RPB is a part of a wider programme celebrating the centenary of the Republic of Latvia.
EXHIBITION OPENING WILL TAKE PLACE ON APRIL 5, 2018 AT 5:30 PM IN THE LATVIAN MUSEUM OF PHOTOGRAPHY, MARSTALU STREET 8 (ENTRANCE FROM ALKSNAJU ST.)
WE WOULD LIKE TO EXPRESS OUR GRATITUDE TO STATE CULTURE CAPITAL FOUNDATION, LV100, HIBNERSTUDIO, ANTALIS, WWW.ARTERRITORY.COM, WWW.LSM.LV, LATVIJAS RADIO 1, RADIO NABA, IR, PUNCTUM, SATORI, ARCTIC PAPER AND DESIGN AGENCY "PIECI EZERI"