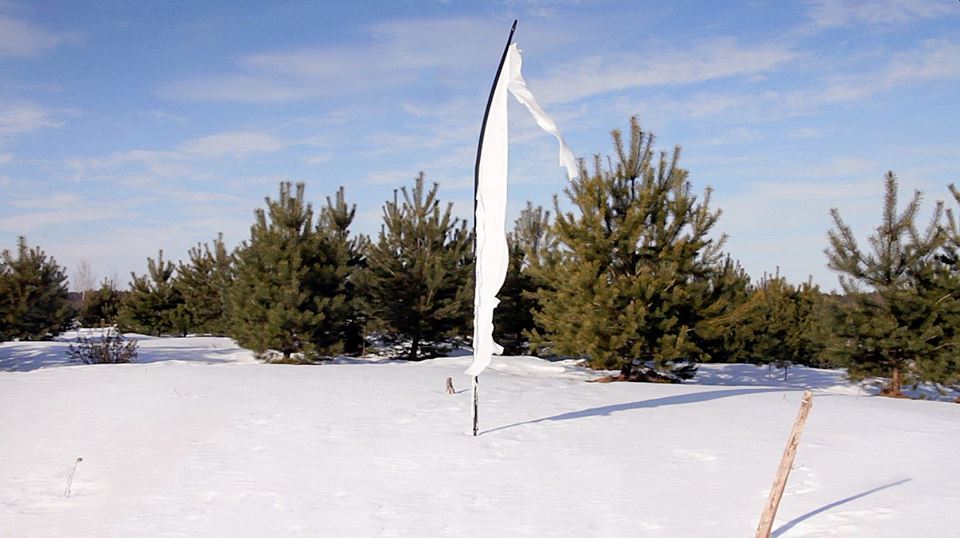 Francisco Janes' show consists of a video and sound installation occupying the gallery spaces at POST. It is an exploration of thematics of belonging, and identity building, within the framework of examples of past and living utopic practices in Lithuania. The show includes a text and a translation of a poem by Charles Bukowski created for the occasion by Lithuanian writer Jurij Dobriakov.

Francisco Janes is a Portuguese media artist and researcher currently based in Vilnius whose work is devoted to questions regarding the scission between the human and nature, and the field of perception. His practice involves film and video, sound art and still photography, privileging experiential forms of understanding often at the intersection of acousmatics and cinema.

Janes received his MFA from CalArts in Los Angeles in 2012 and was a fellow at the Experimental Intermedia in New York in 2008. His work has shown regularly since 2006 in festivals and exhibitions in galleries, museums and non-institutional spaces in Europe, Asia and the U.S.