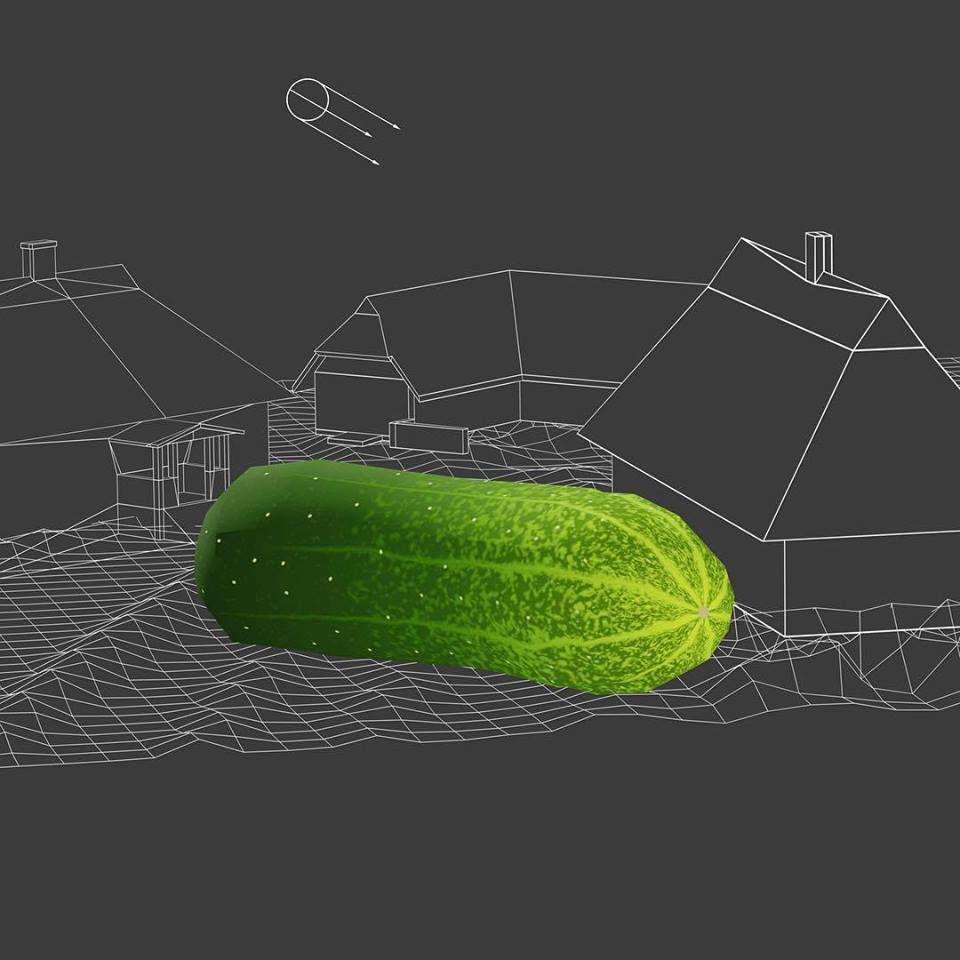 Alvis Misjuns "Smart Garden"
November 8, 2018 – January 26, 2019
The opening of the exhibition – Smart Garden by Alvis Misjuns will take place on Thursday, November 8, 2018, at 18.00, in RIXC Gallery. The exhibition will be inviting the visitors into the journey through the Virtual Reality garden, which is ruled by the free and not-free will of the smart vegetables.
The visitor enters a garden in Virtual Reality featuring known elements of a farm where both free and unfree will of vegetables rule.
The "Smart Garden" exhibition reflects today's trend to make statistic tools smart and functional. Usual objects become active – they cooperate with each other and also come into conflict -– with a purpose and by accident.
Decision making capacity is run by artificial intelligence, creating situations and providing simple instructions. Actions take place randomly, thus making the smart garden unique.
In creation of the work photogrammetry (3D scanning), 3D modelling and animation is used to optimize 3D scans and in making vegetables and their animations. Decision making capacity and behaviour is being programmed using Unreal Engine artificial intelligence system. Leap Motions real-time motion capturing technology has been also used.
Sound by Raivis Misjuns.
Alvis Misjuns is interested and works with Virtual Reality content creation, 3D scanning and motion capture technology. He teaches 3D modelling and animation in Jaņa Rozentāla Art School. Alvis has graduated from Visual Communication Department of the Art Academy of Latvia, and currently studies virtual reality and smart technologies in Vidzeme University of Applied Sciences.
http://alvismisjuns.lv
The exhibition is open until January 26, 2019, opening hours: from Monday until Saturday 12.00 – 18.00, closed on Sundays. Admission free. We welcome school and student groups for guided tours on Thursdays and Fridays. Apply by phone +371 67228478 or e-mail rixc@rixc.org.
RIXC Gallery, Lenču iela 2, Riga
Support: State Culture Capital Foundation of Latvia, Riga City Council, the Ministry of Culture of the Republic of Latvia