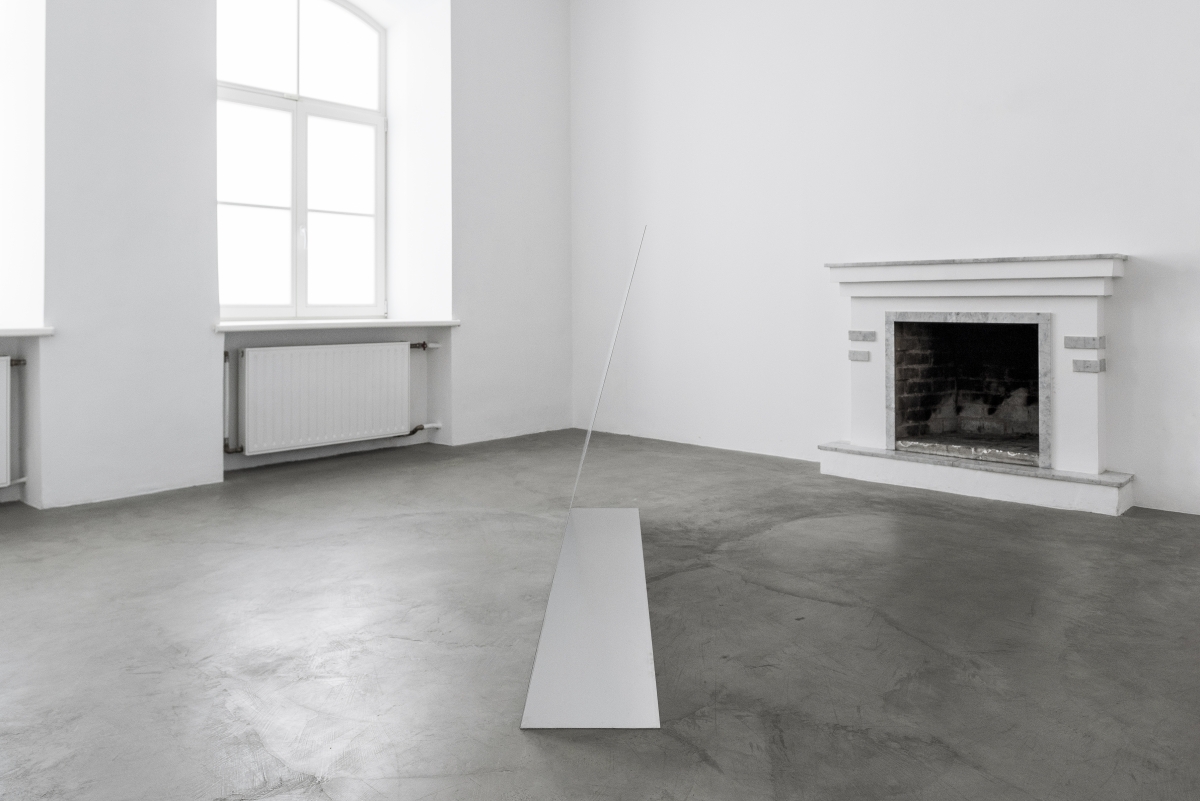 Theme of the exhibition "See without time" by young artist Ignė Grikevičiūtė is influenced by the French avant-garde cinema "New Wave" that were prominent throughout the late 1960s and the 1970s. Cinema with a new aesthetic that payed attention to accidental and spontaneous processes. Prevailing themes were often of human relations that is also, dominant in I. Grikevičiūtė's works. The artist appropriates materials from movies such as dialogues, scenes and storyline to create a sculpture like video installations and objects within the black and white aesthetic. Human existence is a formation, a kind without an expiration date, stating this, the artist proposed a timeless subject – the state of being human which is addressed in her installations. The artworks are filled with reoccurring impression of infinity and continuity which creates a quality of dissolving time. Referencing specific film fragments, artist creates new context and formations that are reflected throughout her work. This exhibition is suggesting the motives of memory that are represented though speech, the form of the body and fragmental elements. Artist is directing the viewer towards a communicative aspect of the human relation by transforming the dialogue to a sculptural object and modifying images. The author emphasizes the moment of impossibility in communication through conversational, intimate moments in relationships. I. Grikevičiūtė is constructing a dream-like, subconsciously influenced story that alike speech, silence has equal meaning, within the concept of misunderstood occurrences and phenomenon.
Ignė Grikevičiūtė is currently a student at Vilnius Art Academy specializing in sculpture. In her practice, artist is using various media: photography, video, sculpture and writing. She is actively taking part in group exhibitions since 2010. One of them is a music festival "Insanitus", including a participation in a competition "Debiutas" held by the Union of Lithuanian Art Photographers. Artist has received an appraisal at the young artist competition "Žabolis Art Project". Along with her studies she is taking part in a film project held by "Meno Avilys" alongside a continuing photographic poetry project "miegopročiai" that has been active since 2011.
The exhibition "See without time" at (AV17) gallery, Totorių str. 5, will be held until May 12th.
Photography: Lukas Mykolaitis