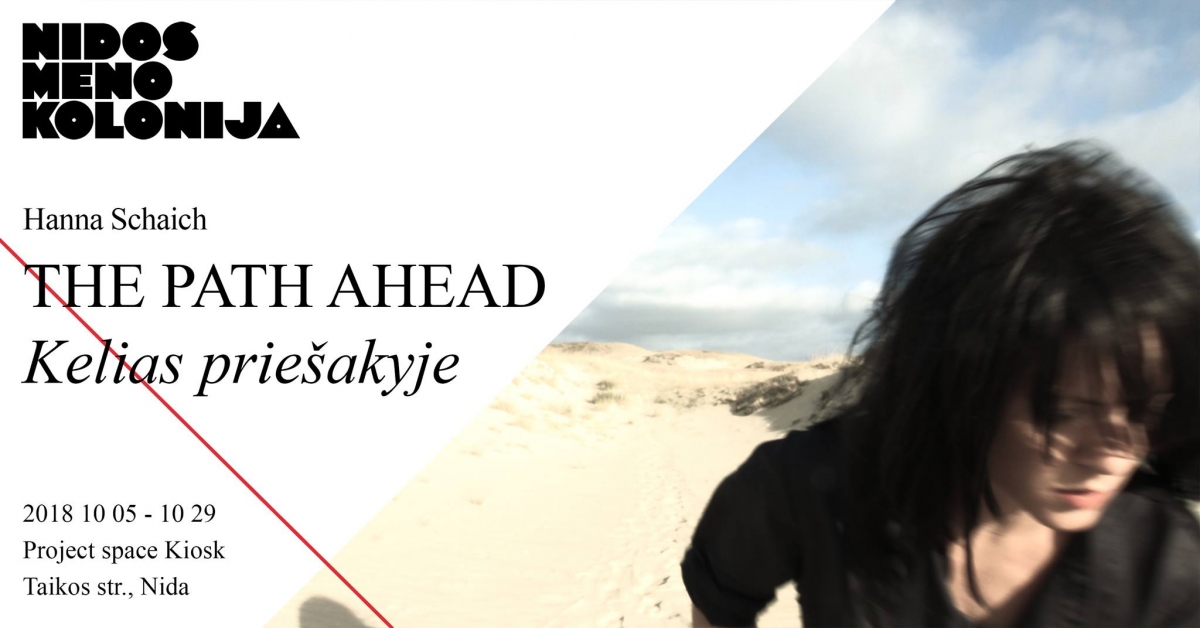 On the 5th of October (Friday), 8pm we will be inviting you to the opening of Hanna Schaich's exhibition The Path Ahead at the project space Kioskas, on the main (Taikos) street in Nida.
'-Could she care? Could she feel like me?
I was too timid to ask, and stood there,
in my trained role as a passive female.
I fear the emptiness inside, so I fill my time with motion
Repeated gestures, repeated responses.
She was the animal. I was the animal.
We were deer lost in the woods.'
Hanna Schaich (AT) (b. 1986) completed her MA in fine arts at the Weißensee School of Art, Berlin in 2014. Hanna's work revolves around needs and dreams, hopes and strategies, finding ways out of often monotonous and dreary life experiences. What fuels our aspirations? What prevents us as social beings from pursuing our desires? When and why do we fight for something? How do we maintain our dignity? And what are our individual strategies for negotiating life inside capital?
Her videos reflect working along the lines between documentation and fiction, commentary and staging. Hanna's writings and voice-overs are triggered by an autobiographical impulse to ask questions about our individual strategies to encounter life.
With this exhibition we begin our new season of exhibitions by our residents at this specific and unique location for which we are very thankful to the patron of the project Andrius Tamaliūnas.
The exhibition will be open until the 29th of October.
*The event will be held in English