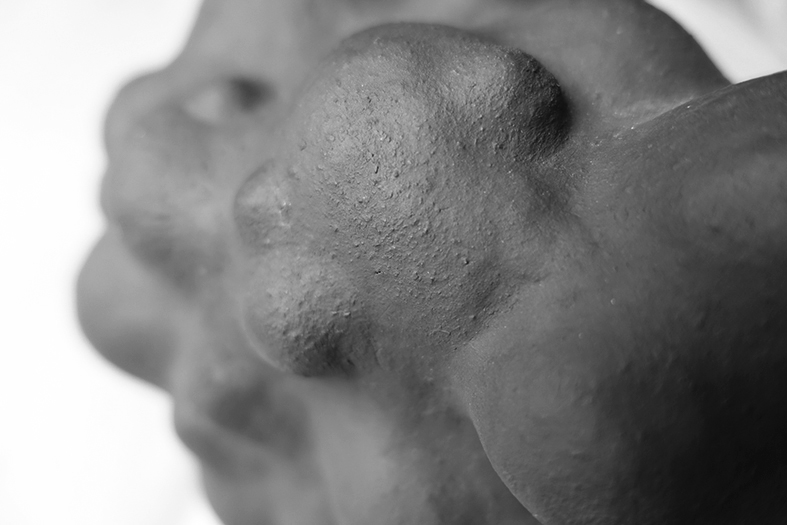 Eike Eplik's (1982) personal exhibition Natural will be open in Hobusepea gallery from Wednesday, October 17th, 2018. Exhibition will be open until November 5th, 2018.
The artist presents installative sculptures that follow organic and natural forms at different levels of abstraction.
Eike Eplik: "One day, I took a piece of clay and without knowing what to do I started to play with it. I pressed, squeezed, flattened it, formed random lumps out of the clay, then made a few more, and then even some more – somehow, this activity seemed so natural. I put the clay away and went home. The next day I felt the same way about the material – that I could go on making the lumps, just keep making them without thinking and perceive the material. So I made up my mind to continue doing it. For weeks I spent my time with making forms, natural and originating perhaps from my inner self, out of the round chunks of clay, just like some strange termite-eremite. I built my towers higher and higher. Soon I realized that if I kept on making the towers, it would lead me to want a change at one point and the forms would also transform. This is the way it happened. The brain took increasingly over and started to create variations. The towers became intact forms that related to other objects and forms."
Eike Eplik has obtained MA degree in the department of sculpture at the Estonian Academy of Arts in 2010. Before that she has studied in Tartu Art College and taken additional courses in Turku University of Applied Sciences (Finland), she has also worked as an assistant for artists in Sweden, Finland and Germany. In 2006 Eplik was given the Eduard Wiiralt Art Award; in 2012 she received the Young Artist's Prize at the contemporary art festival "ART IST KUKU NU UT"; and in 2015 she was one of the nominees for Sadolin Art Prize. Eike Eplik participated in Artishok Biennale 2016 with her installation "Staging". Her previous personal exhibition "Beauty Salon" was held in the Monumental Gallery of Tartu Art House in 2017. The artist's work belongs to the collection of Tartu Art Museum.
Exhibition is supported by the Cultural Endowment of Estonia.