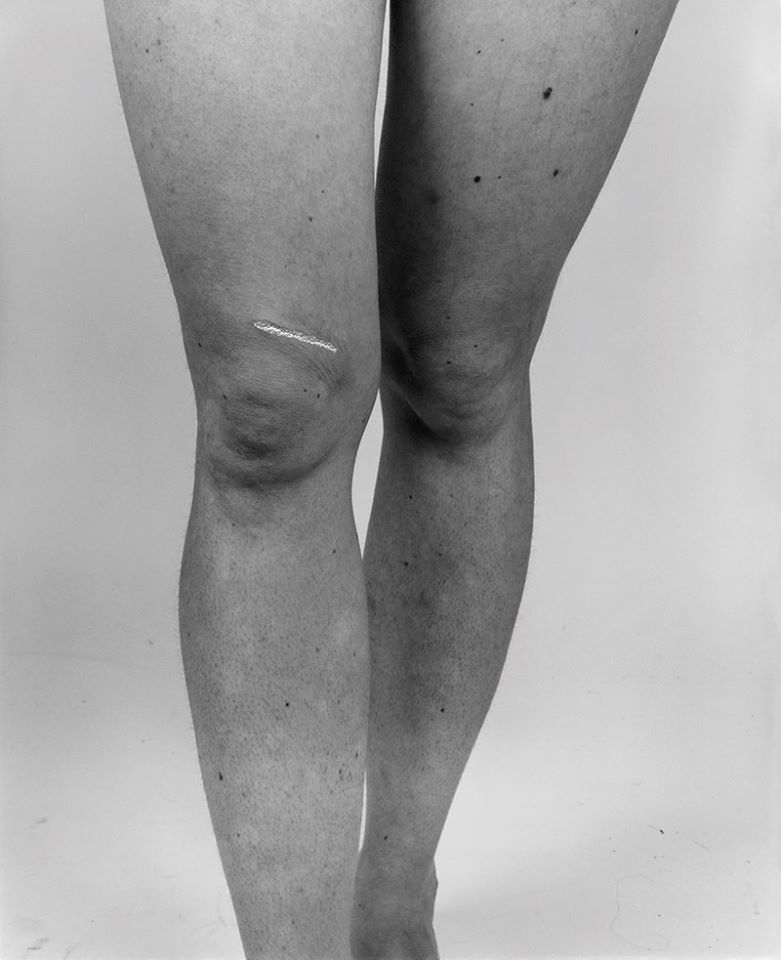 Glasgow based artist Jolanta Dolewska will open her solo exhibition 'In This Hollow Valley' at 3rd April 5.30 PM at 'Prospektas' (Gediminas av. 43) gallery, Vilnius.
Jolanta Dolewska's exhibition 'In This Hollow Valley' straddles the dual discourses around photography as image and object. It combines different elements – hand printed photographs carefully retouched with subtle patches of silver powder; and clay works, moulded in the hands of someone else, but expanded in shape by the exhalation of breath of Dolewska. In that sense there is a third element, that of the physiological.
Clay works II are clay vessels (fabricated for her), into which she blew air resulting in the expansion of the objects and stretching the walls of the vessels to the point of bursting. Around the ruptures, there are also visible stretchmarks alike ones on human skin.
The body's vulnerability underpin this work. Dolewska references Agamben's concept of bare life, where the body is reduced to biology without political rights. Dolewska asserts that people's rights and status are very present issues – with current, and upcoming, changes to citizens' rights, immigration laws in Europe and internationally in the US and other countries.
In association with Street Level Photoworks, Glasgow, Scotland
The works will be showcased till 4th May