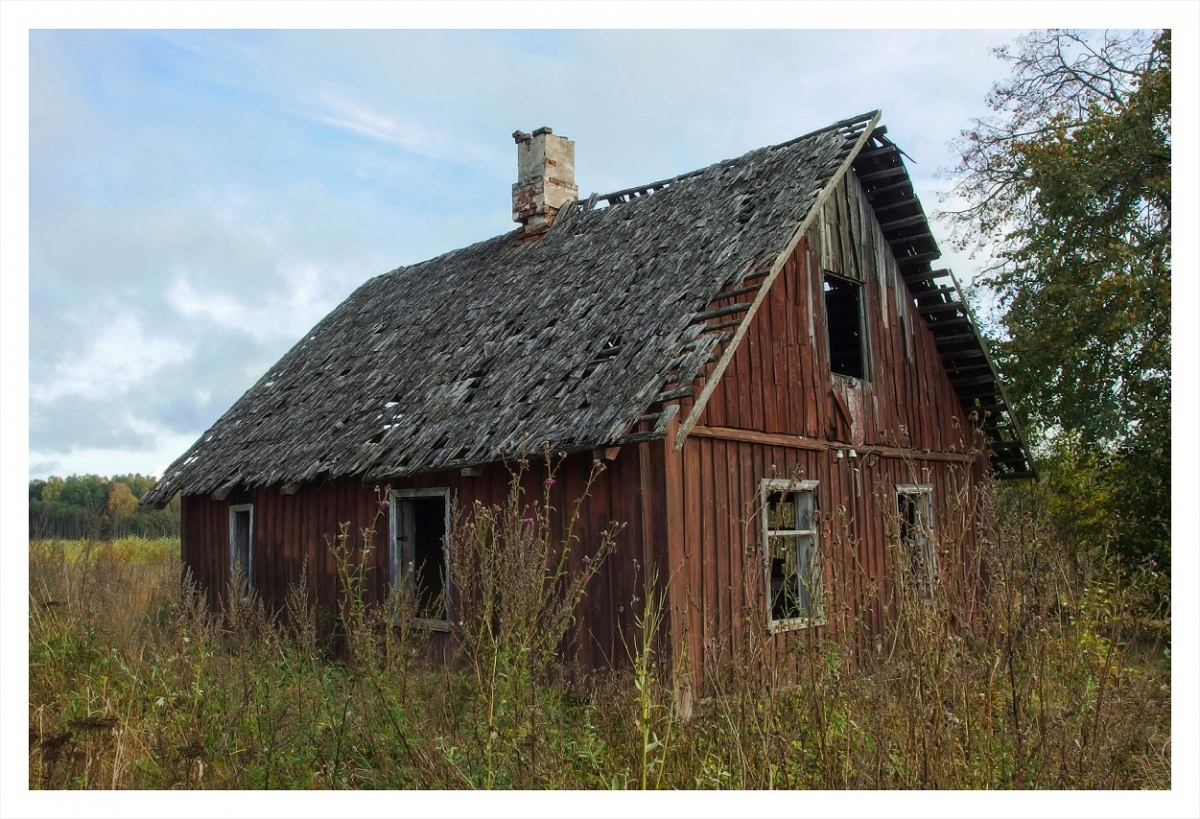 Outside and inside form a dialectic of division, the obvious geometry of which blinds us as soon as we bring it into play in metaphorical domains. Yet, despite their mutual resistance both depend upon one another for the sake of preserving their identities.
Dialectics of Outside and Inside draws on the experiences of the artist to explore in greater detail the relationships existing between the outsider and insider, and the idea of belonging more broadly. To do so, Razavi brings together artists and non-artists, the ones within the institutionalized art scene and the ones left out of it, as well as the ones who belong to Europe and the ones who don't.
In a series of photographs, Razavi who has partly lived in Estonia since 2013, explores what acts or visual elements put her in the category of "the other". These photos appear alongside the pictures of abandoned houses in Baltic counties, the owners of which have possibly become outsiders in another country.
In another work, Razavi invites non-artists from Latvia and Estonia to exhibit their works within the context of a contemporary art exhibition. The exhibition takes place in Valga Museum, itself an outsider to the contemporary scene.
Bita Razavi (born Tehran, 1983) lives and works between Helsinki, Finland and Metsakivi, Estonia. She has had solo exhibitions in Finland, Germany, Israel, Iran and Sweden. The exhibition in Valga Museum is her first show in Estonia, where she has been partly living since 2013. Razavi was the first recipient the Oskar Öflunds Foundation's grand prize in 2017.
The exhibition is part of the collective research "100 poplars" and is supported by Center for Contemporary Arts Estonia and their Estonia 100 art program "Comers, Goers and Stayers – the histories of Estonian communities".

Featuring:
Elīna Sundukova
Lauri Laanisto
Mart Paadik
Voldemārs Šķēle
03.07. – 03.08.2018 in Valga Museum
Opening: 03.07. at 4 PM
Valga Museum (Vabaduse 8, Valga, Estonia) is open from Tuesday to Friday 11-18, Saturdays 10-15.