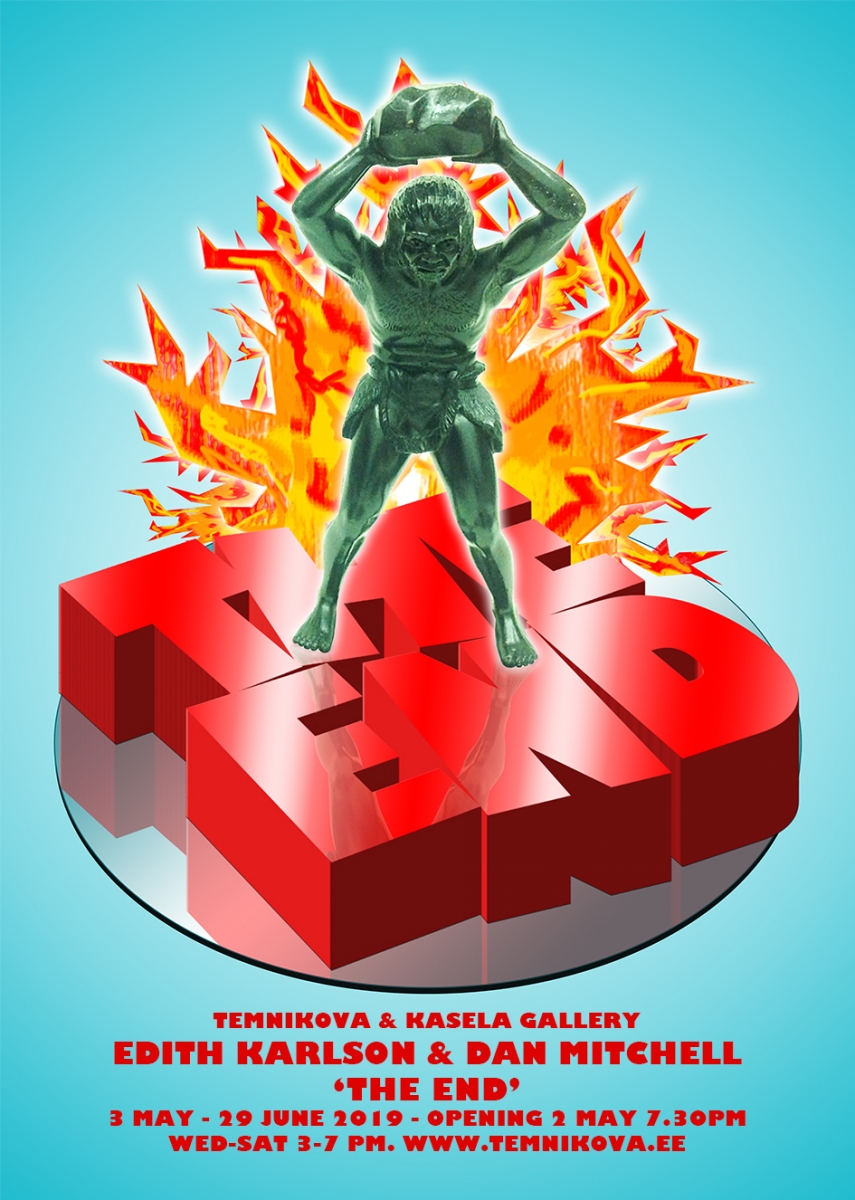 Temnikova & Kasela gallery is pleased to invite you to the opening of Edith Karlson's and Dan Mitchell's exhibition "The End" on 2 May 2019 at 7.30pm.
Karlson and Mitchell have made a show about The End. As we all know, The End is also an opportunity for a new beginning…
The work transforms the gallery into a cave — the original gallery — and so introduces us to the start of human history. The audience are invited to meet The End, maybe their end, the end of civilisation? The end of art, the end of the audience? They will be able to reflect on human efforts to date – are we making our own end? Has it come to this? The insects and animals are dying off as walls threaten to cut us off from our neighbours, but we're still drinking coffee in the department store cafe, chatting with our pals as we sit and wonder if tonight's meal will be TexMex or Pan Asian… The End.
Edith Karlson (born 1983, Tallinn) lives and works in Tallinn. She has shown extensively in Estonia and internationally, including at AV17, Vilnius; Museum der bildenden Künste Leipzig; Temnikova & Kasela, Tallinn; Amatorska gallery, London; and Tallinn City Gallery. Karlson has collaborated on projects with art collective Gelitin and with British artist Sarah Lucas. Her works are often produced with robust materials and feature people and animals as the main protagonists.
Dan Mitchell (born 1966, London) lives and works in London. He is the founder of DEATH LOLZ, publisher of Hard Mag, co-founder of the Artist Self-Publishing Fair (ASP) and Poster Studio (1994-97). Mitchell's works have been exhibited widely in the UK and internationally, including at Jenny's, LA; Svetlana, NYC; Gagosian, London; Oracle, Berlin; Temnikova & Kasela, Tallinn; Luma Westbau, Zurich. His work often features images collaged and culled from magazines and the internet.