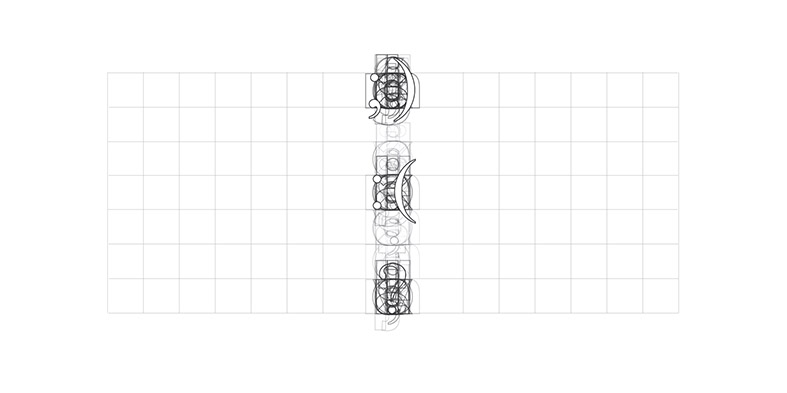 Ede Raadik has obtained BA degree in the department of printmaking at the Estonian Academy of Arts in 2013 and MA degree in the same department in 2015. The artist has participated in Tallinn 16th Print Triennial "Literacy-Illiteracy", in Rundum artist-run space exhibitions, in Kumu Art Museum (2014), Estonian Photographic Art Fair (2015) and in group exhibition "Beyond Reality" (curated by Lilli-Krõõt Repnau) in Tartu Art House (2017. Ede Raadik previous solo exhibition nobody should take work lightly, especially YOU … was held also in Hobusepea gallery in 2016.
In her previous exhibition Raadik focused on her working experience as a merchandiser as she analyzed the principles and ethics of a work space with the help of her dry humour and scarce visual language. This time, Raadik has concentrated on the relations in a working environment; either a fictional event or a real situation that has occurred between an employer and an employee. Johannes Saar writes in his article "The rise of slavery in Estonia. The case of Ede Raadik" (published in magazine "Vikerkaar", December 2017) as follows: "One of the protagonists of Ede's work is the employee No. RP3458 who is hopelessly in love with his boss and she has made up her mind to work herself to death in order to catch his attention. She is extraordinarily inventive and creative while doing it – she will even reach the board of the Employee of the Month, she is ready to struggle to the bitter end, even thinking of quitting the job. That, of course, is a total suicide. Because the unlimited utopia of exploitation where Ede Raadik has been born into equalises unemployment with the status of total deprivation, missing out on something. Walking away from paid employment in this utopia won't leave one bright-eyed. Leaving the stage is the same than failure in love, the end of affect, emptiness, destruction."
Ede Raadik's work can be characterized by intellectual, emphatically dry yet poetic approach to the selected subjects. The artist works with series and her work often depicts schemes and charts presenting statistics about various systems. These, in turn, always include the unknown, referring both to absurdity and the possibility to distrust the presented material. Ede Raadik is able to embody either a calculating statistician or a subjective beholder.
Exhibition will be open until February 5th, 2018.
The artist's gratitude to: Johannes Saar, Karoliina Kagovere, department of printmaking at the Estonian Academy of Arts, and everyone who has been supporting the artist.
Exhibition supported by the Cultural Endowment of Estonia.
Exhibitions in Hobusepea gallery are supported by the Cultural Endowment of Estonia and Estonian Ministry of Culture.
http://cargocollective.com/ederaadik