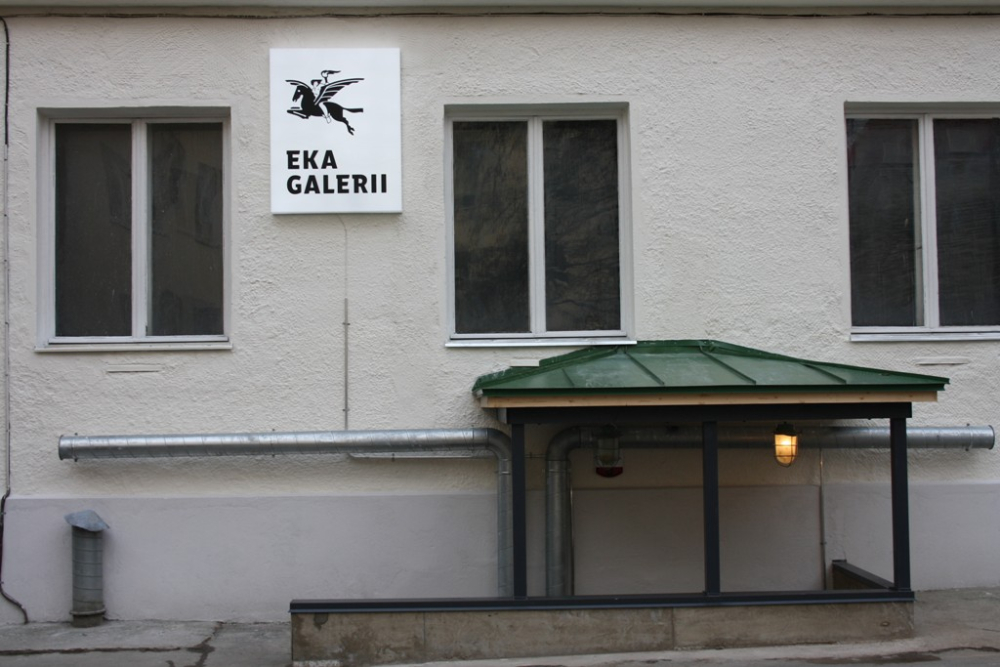 The Estonian Academy of Arts student exhibitions have always been a part of the
 university's traditions. In 1995, a gallery was established in the main building, at Tartu mnt 1, which was comprised of a space in the building's lobby. In 2008, the Art Academy Gallery exhibitions started to be organised under the auspices of the EKA G, and in 2013, the gallery moved to the foyer of the university building at Estonia pst 7. In autumn 2014 Estonian Academy of Arts opened a new gallery space at Freedom Square (Vabaduse väljak 6/8) in cooperation with the Estonian Artists' Association.
The majority of the exhibitions that are organised annually are comprised of student and departmental expositions. The gallery functions, primarily, as a springboard for art students and recent graduates, for whom this is, often, the first opportunity to develop a relationship with a gallery space, and to exhibit their works to a broader public.
The term and final projects, joint and solo exhibitions, as well as the students'
experimental projects exhibited at EKA gallery should provide an excellent survey of
 the programmes taught at the academy, the level of the teaching and the trains 
of thought. Works by other Estonian and foreign artists are also organised. The gallery has good contacts with other schools of higher art education in the Nordic and Baltic countries (through the KUNO network).
Address:
Vabaduse väljak 6/8, Tallinn 10146, Estonia
Opening hours:
III-VII 13.00-19.00
Contact:
T.: +372 52 66 272
E-mail: eka.galerii @ artun.ee