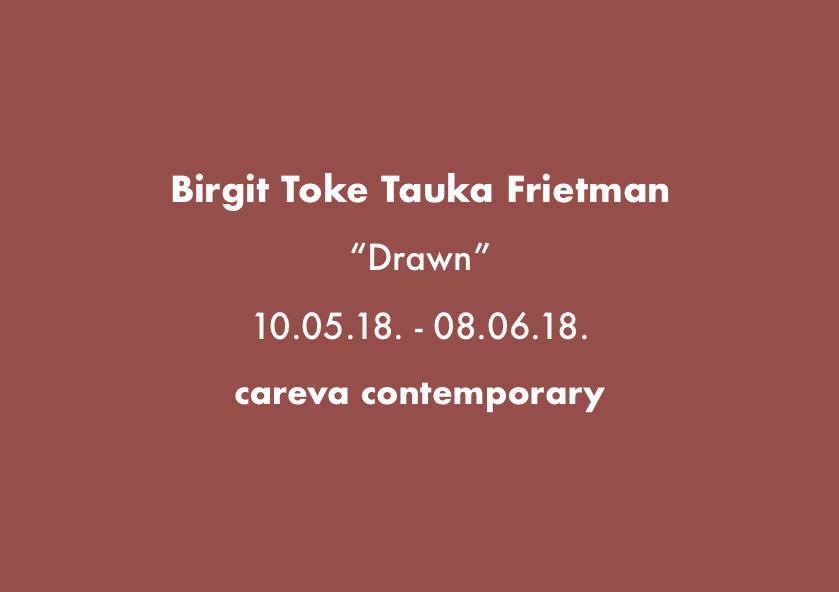 Careva Contemporary is delighted to present the first show by Birgit Toke Tauka Frietman (b. 1993, Utrecht, The Netherlands) in Latvia. Intrigued by the connection and interaction that can be created between one another, Frietman's practice has the aim to represent the intimacy that can exist with a person, an object, an other than our self.
In the development of the exhibition Frietman associated her research of the intimate to the Pas De Deux of classical and contemporary ballet. Having recently gone to see the pas de deux After the Rain by Christopher Wheeldon, set to the composition Spiegel im Spiegel by Arvo Pärt, she was in awe of the harmony found in the partnership of the male and female. The abstract ballet is deeply moving in its body language as well as in the emotions inevitably connected to it. The choreography of the pas de deux includes both interactive and individual dance but leaves an impression that the two dancers move as one.
Birgit Toke Tauka Frietman aims to reflect this unity by creating sculptural compositions of numerous parts which together create an image of harmony. She drew inspiration from kinetic sculpture and linked her research to the art of mobiles, which she considered comparable to the ballet as a mobile consists of multiple elements but works as one. Using wood and textiles, she presents a new body of work which exists of pieces that are directly and indirectly connected to each other, composing the atmosphere of an harmonious whole.
As interaction is the initial starting point of this exhibition, Birgit Toke Tauka Frietman hopes that the sculptures will encourage the viewer to engage. Artist wants people to experience the mobiles by walking around them, observing the pieces and taking the time to understand the work and that the viewer will feel drawn to become part of its entirety.
Exhibition opening: 10.05.18. 18.00-20.00
Opening times: Monday- Friday 12.00-18.00
Careva Contemporary
Baznīcas 9/11,
Rīga, LV-1010