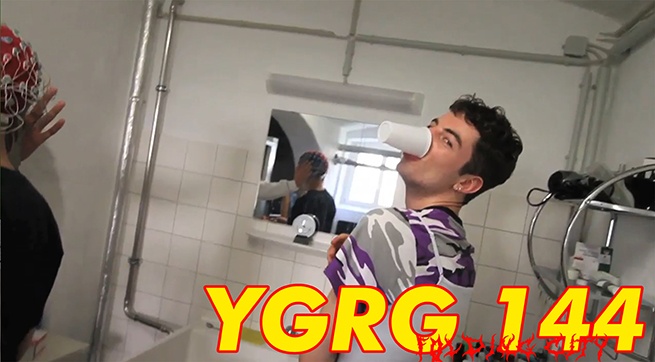 Notions of commoning and collectivity are central to the In formation programme. As part of this platform, artists Dorota Gawęda and Eglė Kulbokaitė present an iteration of Young Girl Reading Group (YGRG), their collaborative project that has been running since 2013.  
By pronouncing words out loud, emphasising the relationship of body to text, a collective body is created. YGRG is a sonar-social architecture of shared curiosity and synchronicity. The reading becomes a rhizomatic network of voices, suggestions and references. A vulnerable hyperbody is formed. It is composed not only of particles and molecules that circulate within, but prefaces, dedications, citations, appendices, illustrations, references, notes, diagrams and thoughts which travel in reverse.  
For this iteration YGRG will read an extract from Folding Beijing, a science fiction novel by Chinese writer Hao Jingfang.
Performers include Louis Backhouse, Dorota Gawęda, Eglė Kulbokaitė, Safiya LaGillé, Ellenx Tellnobody, Catherine Prieto Österberg and Ari King
21 Jul 2017 6:00 pm
Lower Gallery
The Mall
London
SW1Y 5AH